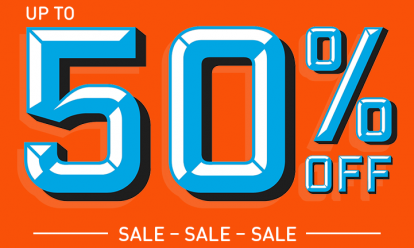 Get covered in our half price Breakdown Cover sale from just £7 a month.* We're the UK's best breakdown provider as voted by Auto Express drivers 2021.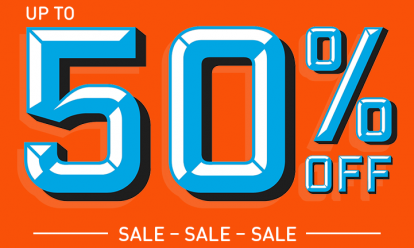 By Andy Enright
Introduction
Saab has always been a car-maker liable to do things a little differently. So when the time came to develop the kind of SUV 4x4 that all its competitors had, the Swedish brand didn't bother. Instead, we've got this - the 9-3X. In truth, this approach may have more to do with lack of development funds than any real wilful desire on the part of the Trolhattan company to buck market trends but it does have the happy result of producing a car that could be a rather sensible solution for many customers.
The 9-3X joins a small but significant group of compact - and not so compact - executive estate cars that also offer some modicum of off road ability. At one end of this sector, there are cars like Subaru's Forester and Skoda's Octavia Scout: at the other, there are Audi's expensive A4 and A6 allroad models. Originally priced mid-way between these two extremes, this Saab now looks great value on the used market thanks to this Swedish brand's demise and aims to offer the best of both. Let's check it out in used form.
Models
5dr estate (2.0 petrol, 1.9 diesel)
History
This shape of Saab's 9-3 wagon dates back to 2005 but the proportions and much of the detailing still look remarkably fresh. The car got some interior revisions in early 2007 and some exterior updates later that year, but some big news came twelve months later when the Saab 9-3 XWD system was unveiled. This 'cross wheel drive' chassis was innovative and rather costly to produce, driving paymasters General Motors into a rather spectacular fit of pique.
The Audi allroad-style go-almost-anywhere 9-3X estate that would use this system didn't land until 2009 and it arrived into a rapidly changing automotive environment. Its engines felt a little bit old, the interior of the car felt outdated and most of Saab's efforts had been spent on updating the bigger 9-5 model. The 9-3X felt, and was, a car that started off as a good idea but which was starved of budget. Sales weren't helped by persistent rumblings of Saab's financial collapse and, after interminable death throes in which it was jettisoned by General Motors, bought by Spyker and then sales of its assets and licenses to a Chinese investor were blocked by GM, the company filed for bankruptcy.
What You Get
The 9-3X still looks good now, with its well judged body addenda and modest ride height increase. Unlike many vehicles that campaign in this class, the Saab offers some serious carrying capacity. There's 419 litres available with the rear seats in place and a whopping 1,273 litres of space available with the seats folded down. The recessed sub floor allows valuables to be stowed out of the view of prying eyes and can also be used to store wet or dirty gear without muddying everything else up. Despite its sporting looks, the rear hatch is actually fairly steeply raked, allowing for additional carrying capacity. This is where rivals such as the Audi A4 allroad fall down, favouring style over practicality. Saab aims to offer both.
The rest of the package isn't too shabby either. All models get ESP and ABS as well as leather & textile sport seats, heated front seats, cruise control, a 9-speaker audio system with MP3 compatibility, a sport leather steering wheel, dual-zone electronic climate control, a trip computer, matt chrome roof rails and 17" alloy wheels. There's also a Turbo boost gauge that's also styled after that of the iconic 99 Turbo. It's just a shame that the famous Aztec alloy wheels from that car weren't carried over.
What You Pay
Please contact us for an exact up-to-date valuation.
What to Look For
Although the 9-3X doesn't feel quite so ridiculously over engineered as some Saabs of yore, it still feels like a car that'll shrug off 150,000 miles with disdainful ease, so there's no need to scratch off some of the higher mileage ex-fleet cars from your list. Front tyre wear is less of a problem than with powerful front-wheel drive Saabs but you will need to check the 9-3X for damage to the suspension and exhaust system caused by an overoptimistic expectation of the car's off-road capabilities.
Replacement Parts
(approx based on a 2009 9-3X 2.0T) It's apparent where Saab have taken a delve into the capacious GM parts bin. Certain items are very cheap, especially for a car that competes in a premium sector. A clutch assembly is in the region of £275, and brake pads are £50 a set for the fronts and £35 a pair at the back. A radiator is a fairly reasonable £220, and a headlamp unit is comparable to most major rivals at £170. A starter motor won't see change from £180, whilst an alternator will only see small change from £260. An exhaust system is around £310, again, not unreasonable for a classy executive car. These prices may well vary according to availability. Saab specialists are popping up all over the place, so a little patience when tracking down spares can save you a lot of money. The only really big ticket item to worry about with a view to availability is the XWD differential.
On the Road
First the good news. Saab's Cross Wheel Drive system, christened XWD, isn't your run of the mill 4x4 set-up. Its active 4x4 technology continuously distributes the available drive between the front and rear axles using an electronic TTD Torque Transfer Device, while the eLSD rear limited-slip differential performs the same distribution role between the two rear wheels. So as soon as you get onto a slippery surface, drive is transferred to the wheels that can best use it. Even with one rear wheel off the ground for example, the other will keep driving you forward, courtesy of the latest fourth generation Haldex technology. Plus there are longer, softer front springs and revised damper settings to better cope with rougher surfaces.
Impressive though all this is, and useful though it would be to get you through a muddy farm track or out of a slippery carpark, it doesn't make this 9-3X into any kind of off roading SUV. A ride height increase of just 35mm is the main reason why - and you only get that if you've opted for the 210bhp 2.0T petrol turbocharged version. Those who'd prefer the 9-3X 1.9 TTiD diesel must cope with a lesser 20mm hike in ride height - which is just as well since astonishingly, this potentially better-selling derivative is front wheel driven only, lacking virtually all of its petrol stablemate's clever XWD technology. Apparently, there wasn't the budget to adapt this to the diesel powerplant.
Does this matter? With figures suggesting that no more than a tiny handful of customers will ever take this kind of car anywhere that four-wheel drive would be necessary, probably not. Buyers of the diesel derivative get the same rugged look and an impressive 400Nm of torque from the twin-turbo 180bhp engine. With a rapid rest to sixty time of just over eight seconds that rivals the 2.0T variant, they might on tarmac however, miss the petrol model's clever XWD electronics that, using data from the ABS and ESP stability control sensors, can redirect drive to counteract understeer or oversteer, adding further to the composure of the 9-3X on the road.
Overall
Saab never really gave the 9-3X the final push in terms of development and marketing support their early work on the chassis really deserved. As such, it feels like a clever piece of technology that's been shoehorned into a rather old car. Does this make it a bad used buy? Not really. It's a reliable and tough car with added capabilities, but if you expect a 2010 9-3X to feel like a modern Audi allroad or Volvo XC70, you're going to come away disappointed. Manage the expectations a little and you'll be rewarded with a solid all weather car that still looks handsome and desirable.