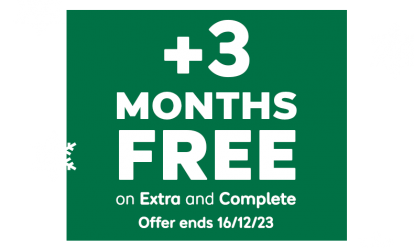 With 12 months of cover, new customers get an extra 3 months for free*.
*Added after 12 months, excludes Basic cover. New customers only. Ends 16/12/23, 7am.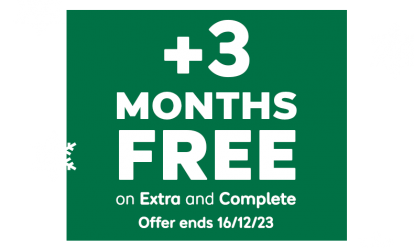 Aston Martin entered a fresh era with its first SUV, the DBX. Is it good enough to save the company? Jonathan Crouch drives it.
Ten Second Review
The DBX is a last throw of the dice for Aston Martin. This super-luxury SUV simply has to succeed for the brand and it certainly has wider appeal than anything the company has produced in its entire history. Virtually all the basic chassis technology and handling development here is Aston's own, though the rest of the engineering is Mercedes-sourced. And the brand has delivered a whole new standard of cabin quality. If this car doesn't work for Aston, then it's hard to see what else will.
Background
Today, every luxury car maker depends to a very great extent on SUV models for its profitability. And for the first two decades of the 21st century, Aston Martin couldn't offer such a thing. If you want an explanation for the company's current financial woes, that's a primary one right there.
In some ways, this unfortunate position is to be respected. Years ago, Aston could have borrowed a design from its Mercedes shareholder and simply repackaged it. But former CEO Andy Palmer was determined to do the job properly - and did so with the DBX, the car on which the future of the company now depends. Which was brave given the huge investment needed to create not only an all-new aluminium platform chassis but also the necessary all-new factory (in St Athan, South Wales) necessary to build this car. It's a six figure super-SUV of course, so forget Cayennes and Q8s; think instead of rivals like the Lamborghini Urus and the Bentley Bentayga.
Driving Experience
Under the bonnet lies a 4.0-litre petrol V8 borrowed from the Mercedes-AMG E 63 - which makes it a slightly different unit from the one used in Aston's Vantage and DB11 models, in the standard DBX V8 developing 550PS and 700Nm of torque. The faster DBX707 ups that to 707PS. Either way, there's an active four wheel drive system and a torque vectoring rear differential - those are borrowed from an E 63 too. Transmission choice you'd expect to be either the 7-speed auto used by the E 63 or the 8-speed ZF auto that features in Aston's other models but in the event it's neither, a 9-speed DCT auto decided upon so that the engineers could provide for the kind of decent towing capacity that the brand knew some DBX owners might want - it's rated at 2.7-tonnes. That choice of gearbox slightly limits ultimate torque and therefore performance but it's still pretty rapid, even in the standard V8 version where 62mph from rest is achievable in 4.5s en route to 181mph. If you want to go faster than that in an SUV, there's something wrong with you. But Aston will cater for you anyway with that DBX707 model, which improves the stats to 3.3s and 193mph. This gets a tougher 'wet clutch' version of the transmission, a strengthened 'e-diff' and carbon ceramic brakes, as well as extensive chassis tuning.
Whatever your choice of DBX, as usual with any luxury sporting car (and any Aston) there are lots of driving modes, the ones on offer here likely to be familiar to Aston regulars. 'GT' will be your default pick, but if you want to get the emotively-tuned sports exhaust crackling, there's also 'Sport' or 'Sport+' options, plus an 'Individual' menu allowing you make the most of all the new engineering tech (much of it never previously used by the brand). This includes four-chamber air suspension, adaptive Bilstein dampers and a 48-volt 'eARC' ('electric Anti Roll Control' system) with roll-cancelling active anti-roll bars. Interestingly though, Aston chassis expert Matt Becker decided against using the kind of 4-wheel steering tech that features on obvious rivals, believing that it corrupts the 'purity' of the car's steering feel. As for those drive modes, well as with other models from the company, we reckon the 'Individual' menu settings sweet spot is likely to see power (or throttle response) set to 'Sport', exhaust on 'Sport+' and chassis on 'GT'. There are also off road setting options (yes, the DBX will properly go off road: in fact it can wade through water up to 500mm deep). The 4x4 rough surface settings are 'Terrain' (where the air suspension lifts the car higher) and 'Terrain+' (higher still).
Design and Build
Is this how you expected an Aston Martin SUV to look? Possibly. It's just over five metres long, which makes it longer than a Porsche Cayenne but shorter than a Bentley Bentayga, to give you some size perspective. In the metal, it doesn't really look quite as big as it actually is thanks to a lower roof line than many of its rivals and clever sculpting of the sleek aluminium and composite body panels. From the front, you'd recognise it as an Aston - the swept-back headlights flanking the brand's familiar trapizoidally-shaped grille. Other familiar touches include distinctive vents in the bonnet and the front wings. The rear is even more distinctive, featuring full-width slim LED tail lamps similar to those of the Vantage and a protruding rear spoiler contributing to aerodynamics that make a rear window wiper unnecessary. Lower down, twin tailpipes protrude out of a rear diffuser section surrounded by a starburst of cooling holes.
The DBX707 variant is marked out by a different front end treatment, with a larger front grille, plus revised air intakes and bonnet vanes, dark satin window surrounds and a gloss black splitter. At the back, there's a more dynamic rear lip spoiler and a significantly enlarged twin rear diffuser. Wheel size goes up to 22-inches (up from the 21-inch rims of the standard V8 model), with 23-inchers available on request.
Whichever DBX you choose, the interior is an event too. This is usually the part of Astons that lets them down when rated against the highest luxury segment standards. Not here. It's not a big step up to get into this one and once inside, though the seating position is of course more commanding than any previous model from the brand, it's certainly not Range Rover-like. It's a lot sportier than something like that, thanks in part to the high window line, the narrow glasshouse and the raked-back windscreen angle. Take stock of your surroundings once ensconced in the enveloping sports seats and you'd have to conclude that this is a cabin fit for comparison with any super-SUV rival you'd care to name, clothed in stitched Bridge of Weir leather with fine metal inserts and the optional inclusion of alcantara and bespoke wood trimming. There's a huge 12.3-inch instrument binnacle screen and a further 10.25-inch TFT infotainment display sits flush in the centre console: 'Apple CarPlay' features but strangely, there's no 'Android Auto' option.
The DBX707 cabin is set apart by Sport seats, a dark chrome finish to the switchgear and a revised lower console featuring a drive mode selection controller.
On any DBX, you enter the rear through frameless doors with cutaway sills (so trousers and dresses won't be smeared with mud when exiting the car) and two adults will fit very comfortably; a third will be much less happy. There's a big boot too, rated at 632-litres in size before you start folding the 40:20:40-split rear seatback.
Market and Model
The price of this car at the time of our test was pitched at £172,000 which, surely not coincidentally, is very close to what'll you'll pay for what many would argue to be its closest rival, the Lamborghini Urus. If you can afford more, the faster DBX707 model costs a cool £190,000. Many owners of course will end up paying a great deal more than the list figures, having perused the many optional accessory packages on offer intended to tailor the car more specifically to customer needs, sports and pastimes. For instance, there's a 'Pet package', including a portable washer to deal with a muddy dog after a walk. Or you could opt for the 'Snow package', which includes special warmers for your ski boots - perfect for your next trip to Chamonix.
But of course you can go much further than that. A wide range of exquisite wood, composite and metal veneers ensure that the cabin can be tailored to almost any taste. This includes a range of innovative materials including an industry-first application of a fabric made from 80% wool. A new flax composite - derived from the same plant as fine linen - provides an alternative to carbon fibre for the cabin trimming theme. And, if you want to be really bespoke, you can turn to 'Q by Aston Martin', the brand's money-no-object personalisation service. Via this, you can even have the entire centre console fashioned from a solid piece of wood - walnut for instance.
Cost of Ownership
It seems strange to be writing about any new car these days without mentioning engine or powertrain electrification in some form but there's no sign of that here, despite the fact that Aston Martin has promised that all models will feature some form of electrification by 2025. That might prepare you for a set of efficiency stats that will require deep pockets from owners, though in truth you'd have been expecting that if you'd come in search of a powerful V8 petrol-powered 4WD large luxury super-SUV. For both DBX models, the official figures talk of an WLTP-rated CO2 reading of 323g/km and a WLTP combined cycle fuel figure of just under 20mpg. That's a painful ownership prospect, particularly as we doubt whether you'd ever replicate the official figures in ordinary day-to-day use. Or whether you'd ever really want to.
The V8 engine has cylinder deactivation so that under light-to-mid throttle loads, you'll only be running on four of the eight available cylinders, but as you can see from the fuel figure we've just quoted, that tech doesn't appear to make a massive amount of difference. Nor would you expect it to given that this car tips the scales at 2,245kgs (a figure that Aston actually claims it's quite proud of). The use of bonded aluminium for the chassis has kept kerb weight from being even more excessive - and that means that this DBX won't be rotting away in a junk yard in any near decade. In fact, like most Astons, it'll probably be a collectors' item of sorts fifty years from now: there's something faintly eco-minded in that thought. Residual values ought to be reasonable - official sources are quoting 56% after three years, about the same as a Lamborghini Urus or Bentley Bentayga. Insurance premiums probably won't be. Think top-of-the-shop group 50.
Summary
SUVs have saved many a luxury brand since the turn of the century, Porsche Bentley and Lamborghini being just three recent examples. In the world's current uncertain financial economy, I can't predict whether the DBX will be able to add Aston Martin to that list. What I can say is that everything the company possibly could have done in creating this car has been done and that success here is deserved, even if it can't be assured.
The model's importance lies far beyond merely just being the first Aston Martin SUV. It's the car that launched the company's second manufacturing plant. And a pivotal design in the 'Second Century Plan' that the brand is pinning all its hopes upon. Luxury SUV buyers won't care about any of that of course. They'll simply want to know whether this could be the ultimate high performance model of this kind ever made. The answer is that for many of them, it very well might be.