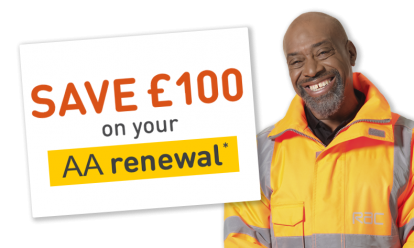 Save £100 on your AA renewal when you switch to a 24 month RAC Breakdown Cover plan. Join the UK's best breakdown provider as voted by Auto Express drivers 2021.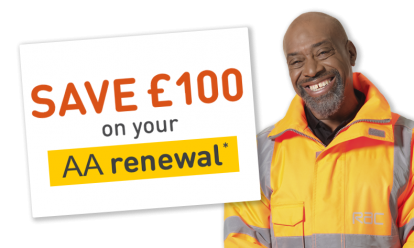 BY ANDY ENRIGHT
Introduction
Born in a time of extreme industrial turbulence, the Rover (nee Austin) Maestro never recovered from a bad start. Initially slated for a 1979 launch, British Leyland's co-operation with Honda resulted in the 1981 launch of the Triumph Acclaim, the Maestro being held over until 1983 when Austin Rover had risen from the ashes of BL. What interest can there be for the used car buyer in a design that was already four years out of date when it was launched and which has now metamorphosed into a national totem of the near-death of the British motoring industry? Yes, you do get a lot of metal for your money but only when measured in area rather than volume. Nonetheless, it represents honest motoring for the unpretentious and 'post-modern irony' for urban trendies. How can you possibly refuse?
Models
Models Covered:
(5dr 1.3, 1.6, 2.0 petrol,2.0 Diesel, [LX, DLX, MG 2.0i, MG Turbo])
History
The Maestro's initial designs were created by one Charles Spencer King, a gentleman whose curriculum vitae probably devotes more attention to another of his designs, the Range Rover. The design criteria applied to the Maestro make good late seventies vintage sense. Pack a large interior into compact exterior dimensions, make it airy with good all round visibility, fuel efficient and mechanically simple. With a reinforced suspension setup copied from Volkswagen's Polo, the Maestro went the tried and tested route.
Unfortunately, this unremarkable formula was hijacked when the Austin Rover Group was formed. Looking for a headline-grabbing successor to the Maxi and Allegro ranges that would compete fairly and squarely against the Ford Escort and Volkswagen Golf, a whole yard sale of hastily conceived 'advanced technology' got levered into the car in time for its 1983 launch. Little of it worked. Dubbed "Cowley's Computer Car", the Maestro's famous talking dash wowed customers for several minutes before they started devising horrible deaths for Nicolette Mackenzie, the innocent actress who provided the voice for it. The digital instrument panel was very Blakes Seven, being replaced by some analogue instruments that actually worked in 1984.
Other technological lowlights of the Maestro range included the flatulent HLE economy model's 'Econometer', a vacuum gauge with a sealing fault that caused it to let loose a deafening and hugely embarrassing fart under hard acceleration. Then there was the MG Maestro 1600 that vaporised all its fuel in the carburettors when it got hot and boasted build quality that once saw this particular journalist write one off in a 5mph traffic shunt. A huge glut of woeful models followed, and it's probably best to write off the first nine years of Maestro production as one expensive learning process for Austin Rover. In 1988, the Austin badge disappeared completely and the range was badged as Rover Maestro for the first time. With the original square dashboard having been consigned to the dumpster of history and a revised model line up, perhaps 1990 should for all intents and purposes be taken as Year 0 for the Maestro.
The range comprised the 1.3-litre Clubman, 1.3-litre LX, 1.6-litre LX Auto, 2.0-litre DLX, MG 2.0i, MG turbo and the 2.0-litre Clubman Turbo diesel. The surprisingly quick MG models were axed in 1992. The rest of the range was picked off one by one until the last of the 2.0-litre turbo diesel models rolled off the Cowley production line at the tail end of 1994. However, like a bad aftertaste, the Maestro was to return. An agreement to ship body shells to Bulgaria in 1994 was scuppered by enterprising British criminals finding a ready market for stolen Maestros. Until the police made the connection, constabularies up and down the country were puzzled by the soaring incidence of Maestro theft. Instead kits went to Syria, Jordan, Uruguay, Argentina and, latterly, Macedonia. Rumours that this was the cause of ethnic Albanian unrest have yet to be disproved. Around 600 kits were unsold until Trans European Trading, a small company based in Ledbury, Herefordshire, stepped in and offered the cars with 1.3-litre engines. So yes, it's theoretically possible to buy a new/nearly-new Rover Maestro. Likewise, it may or may not be possible to kick yourself to death, but it's probably best not to find out.
What You Get
By 1990 much of the inherent weaknesses of the earlier models had been ironed out. Granted, the Maestro was still built of metal so thin that foil would be a more adequate description and the echo from a clanging Maestro door is still being picked up by radio telescopes the world over, but it was reasonably well sorted. Unfortunately by this point the Maestro was now so far off the pace that it was bought solely by senile nonagenarians, skinflint patriots and dewy-eyed nostalgists. Nevertheless, it no longer self-immolated, turned to an oxidized wreck at the first hint of rain nor spontaneously electrocuted its operator.
What You Pay
Please contact us for an exact up-to-date valuation.
What to Look For
Where to start? Rust. Most Maestros have by now returned to the earth, and those that haven't are usually making a concerted bid to disintegrate before your eyes. Wheelarches, sills, door edges, tailgate and front windscreen pillars are all notorious Maestro rust traps. Check that your prospective purchase hasn't been ruthlessly filled and resprayed, and if it has negotiate a (relatively) large discount or walk away if the structural damage is too terminal. The paint is likely to peel away from the plastic bumpers, something having gone badly wrong in that particular procurement process. Check the rear tyres for odd wear characteristics, as heavily loaded Maestros have been known to foul the tyres with the bodywork.
Interiors are flimsy and prone to water ingress. Check for mould or damp smells and make sure the headlining hasn't collapsed. Trip computers and digital instrumentation in MG models are particular susceptible to everything, as are the electric window and mirror motors. Engines tend to be reasonably straightforward, with an 'A' series 1.3-litre engine being simplicity itself for the home mechanic. Oil leaks are common on the 1.6-litre S-series engine and carburettors on all models can be troublesome. Wheel bearing replacement is a regular and irksomely tricky job on most Maestros, whilst you'll need to check driveshafts and gearboxes on the more powerful MG variants.
Replacement Parts
(approx based on a 1990 Maestro 1.6) A clutch assembly is around £125, while a full exhaust system should be just under £290. An alternator will be around £85 and new front brake pads about £65. A headlamp should be around £70, a radiator around £70 and a starter motor about £150.
On the Road
As long as most parts are in serviceable working order the Maestro is soft and unremarkable in most respects. The turbo diesels are from an age when 'common rail' was something in a wildfowl trust spotters guide and they are certainly not refined. Before your neighbours put the Environmental Health department on their Friends and Family, console yourself with the thought that not only does it return an average fuel consumption of around 55mpg, but it's also pretty swift. Rest to 60mph in 12 seconds flat will embarrass a Ford Focus TDi. It'll likely embarrass its owner as it belches great clouds of carcinogenic particulates from its peashooter exhaust pipe amid clattering sounds that attract Noise Abatement Orders like moths to a flame.
The MG Turbo model could well be the most remarkably ill-considered hot hatch of its generation. Possessed of torque steer capable of pitching the car into the oncoming traffic and then back onto the pavement with casual insouciance, it also ate gearboxes and tyres. With a few spare gearboxes on standby, it was possible to accelerate the MG Turbo up to 60mph in a mere 6.7 seconds. Astonishingly, all this was achieved with just 152bhp; highlighting the fact that the lightweight Maestro's structural integrity was only rivalled by that of a certain Mr Dumpty. The very brave saw over 130mph in this vehicle which, for the very dedicated, was a fantastic way of humbling far more exotic machinery. Finished by Tickford, the Turbo's spoiler kit, wheels and graphics even made it attractive in an ironically parochial manner.
Overall
For home DIY enthusiasts, cheap speed demons and those who've spent the last 15 years incarcerated at Her Majesty's Pleasure, the Maestro represents a very attractive proposition. For the rest of us, it'll probably remain a curiosity, a car that represented the metamorphosis of Rover from a national embarrassment to something deemed worthy of BMW's sympathy. If nothing else, it throws into sharp relief how far modern cars have come, and acts as a convenient conversation-killer should anyone hark back to the good old days of the eighties. Nonetheless, the Maestro's time may yet come, and despite the cheap laughs perpetrated at its expense, late models are nowhere near as bad as you may expect. Which, admittedly, is probably not saying a great deal, but is as close to an endorsement as any reasonable person could probably manage.