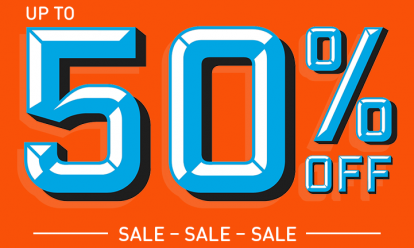 Get covered in our half price Breakdown Cover sale from just £7 a month.* We're the UK's best breakdown provider as voted by Auto Express drivers 2021.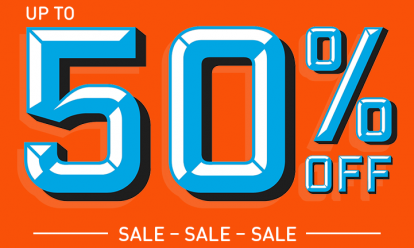 BY JONATHAN CROUCH
Introduction
Nissan's return to the Focus-sized family hatchback segment in 2014 saw this Pulsar model offer a range of sensible virtues to take on the established class leaders. You don't get the fashionable flair here the brand reserves for its trendy crossover models, but buyers are treated to much of the hi-tech cleverness and engineering that makes those cars so good, all wrapped up in a package offering value and practicality that's difficult to beat.
Models
(5 door Hatch; 1.2, 1.6 petrol / 1.5 dCi diesel [Visia,Acenta,N-tec,Tekna])
History
Welcome to the kind of car Nissan used to make. In this case, the kind of straightforward Focus-sized family hatchback the brand once sold here badged as a Sunny, or, until 2007, as the Almera. Other world markets knew these models by another name all along, one that in 2014 was at last adopted by Nissan for its return to the traditional C-segment in our market: that of the 'Pulsar'.
This, if you remember, was the kind of traditional compact family car that the company said prior to 2014 it wasn't going to bring us anymore. Instead, the end of Almera production marked the beginning of a brave new Crossover era for the brand as it ditched its traditional family hatch and medium range models and, to replace them, kick-started a genre that would become the fastest-growing segment in the automotive industry. That Crossover class, championed first by Nissan's Qashqai and later, by its smaller stablemate, the Juke, proved massively successful for the Japanese maker, so much so that it seemed this manufacturer's days of serving up conventional family-sized volume models were well and truly over.
Not so. By 2014, things were looking very different. Nissan's Alliance partner Renault had hobbled itself with a gamble on all-electric cars that wasn't paying off. To compensate, higher European sales targets were being set for a Nissan brand that was seeing its Crossover class leadership eroded by copycat models from almost every other mainstream maker. As a result, it was becoming increasingly clear to the company's hierarchy that the market share they were striving for wasn't going to be reached without an ordinary bread-and-butter C-segment Focus-sized contender. And, with Qashqai and Juke engineering and technology already providing the tools to quickly create such a thing, it was only a matter of time before a car like the Pulsar model we're going to look at here arrived in Nissan showrooms.
When that happened in late 2014, industry observers immediately expected something unique and avant garde, forgetting that the brand was already offering family buyers that sort of thing with its Crossovers. No, the Pulsar's job was to go after more conservative buyers, people not interested in fashion statements or perceived statements of lifestyle motoring. So, at launch, its attributes were more sensible ones: value, safety, comfort - and, most significant of all, class-leading space. These, the things you'd think would matter to folk in this segment, are the single-minded focus of a car designed to deliver then. This car sold until 2018.
What You Get
How will this Pulsar's confident yet conservatively smart look be perceived by a Focus-class C-segment buyer? It isn't especially striking - but then very little in this class from this period is and in any case, Nissan didn't need to be avant garde with the character of this car, given that its Juke and Qashqai crossover models already deliver exactly that.
At the front, the hint of Qashqai you get in a nose section sees the familiar Nissan badge framed by a trademark V-shaped mesh grille, the angles of which sweep upwards across the bonnet. But of course as usual, the really important things are those you can't see. This car is based on the CMF 'Common Module Family' platform that in the Renault Nissan Alliance product range must support really quite large models like the Renault Espace and the 7-seat Nissan X-Trail. Base a compact Focus-class family hatchback on these same underpinnings and you're likely to end up with a very spacious car indeed - and so it proves. The first evidence of this comes when you lift the tailgate and inspect the 385-litre boot.
We haven't got to the best bit yet though. You'll appreciate the really unique selling point of this design from taking a seat in the rear. The CMF platform we mentioned earlier gives this car a wheelbase that at 2.7-metres, is significantly longer than its rivals can offer. To be specific, you get 692mm of leg space, a figure that doesn't just match models in the next class up but betters many of them. You continue to notice this car's emphasis on ease of use as you move up-front. The wide-opening doors and relatively high seating position make it easy to get in and out and it's easy to get comfortable behind the smart Qashqai-sourced steering wheel.
Turn your attention to the centre console and you'll find a middle fascia segment that appears to 'float' on top of a broad trim panel that stretches from door to door. Framed by glossy piano black trim, this centre section houses heating and ventilation controls below a feature that most original buyers wanted to try and stretch to - the NissanConnect infotainment system.
What You Pay
Please contact us for an exact up-to-date valuation.
What to Look For
Most Pulsar customers in our buyers' survey seemed pretty satisfied, but inevitably, there were a few issues. One buyer complained of locked-on and grinding brakes and found the seat belt buckle buttons popping out and the windscreen rubber trim working loose. The Pulsar has cheap plastics inside that might not hide scratches and marks that well.
As usual, check the alloy wheels for scratches and dents and make sure the car's bumpers and bodywork aren't dented or scratched. You'll also want to make sure that the air conditioning works properly, even if the seller suggests that it only requires a simple re-gas. This is because the brand uses a more environmentally friendly refrigerant gas, and filling the system with this is actually quite expensive. There have been a couple of recall campaigns issued since the start of Pulsar production. The first was for vehicles built between 22/05/2014 and 21/12/2015 that came equipped with an automatic headlight self-levelling system. This might not function correctly when the vehicle is fully laden and could potentially bother oncoming traffic at night. The second related to the rear oxygen sensor on cars built between 10/04/2015 and 07/06/2016.
Replacement Parts
(Estimated prices, based on a 2014 year Pulsar 1.2 ex Vat) An air filter will be priced at around £6-£12. An oil filter is around £6-£13. Front brake pads are around £26-£48 for a set. Rear pads are in the £28-£50 bracket. You're looking at around £67-£114 for a front brake disc. Rear discs are in the £50-£90 bracket. A wiper blade is £6-£15. A water pump is in the £31-£88 bracket. And a radiator is around £140.
On the Road
Under the skin, the underpinnings are certainly a lot more sophisticated than those you get from the rival Megane model offered in this period by Nissan's global partner Renault, being based on the hi-tech CMF2 platform used by the Qashqai crossover. The two main engines are shared with the Qashqai too, a 1.2-litre DIG-T turbo petrol unit with 115PS and the 110PS 1.5-litre dCi diesel.
You don't get the Focus-style sophisticated multi-link rear suspension that would enable the car to better deal with unsettled surfaces, but the Pulsar's lower-tech torsion beam set-up still does a reasonable job of dealing with bigger potholes and bumps. Around town, the light steering you could do without at speed through the turns really comes into its own, combining with the great all-round visibility to make this car supremely easy to manoeuvre and park, especially in a top model with its 'Around View Monitor' camera system.
Overall
Here's another of those cars that in reality, is much better than the sum of its press clippings. You can't criticise it for being the polar opposite to Nissan's fashionable, extrovert Crossover models because that's exactly what it sets out to be. There's still a market for something with a less trendy portfolio of virtues, a car that doesn't draw undue attention to itself. It's good value, economical, relaxing to drive, quite smart to look at and is arguably the most practical choice in in the family hatch class from its period. If those are your priorities in looking for a compact family hatch, then here's a very good place for your search to start.