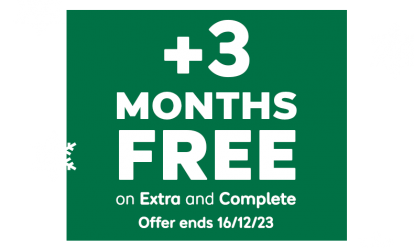 With 12 months of cover, new customers get an extra 3 months for free*.
*Added after 12 months, excludes Basic cover. New customers only. Ends 16/12/23, 7am.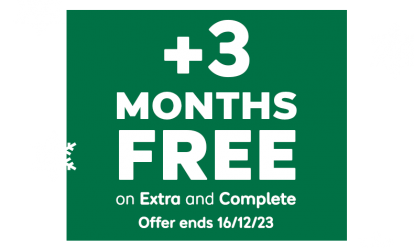 BY ANDY ENRIGHT
Introduction
Vauxhall's Astra has long been a car that suffers a slight inferiority complex compared to its Ford equivalents, the Escort and, latterly, the Focus. No longer. The fifth generation Astra is the car that competes on its own terms. Offering a level of fit and finish that eludes Ford's finest, the Astra feels properly premium, with even the lower specification models feeling extremely solid indeed. With a strong engine line up and sharper driving manners than ever before, this Astra is no poor relation. One of the best looking cars in the family hatch sector, it also possesses that crucial spark of desirability.
Models
Models Covered:
(3/5 hatchback, 5dr estate 1.4, 1.6, 1.8, 2.0 turbo, 1.7, 1.9 diesel [SXi, Design, SRi, VXR, Expression, Life , Club, Elite])
History
Summer 2004 saw the launch of the five-door Astra hatch with an estate version following hot on its heels. As new product launches went, this was a biggie, Vauxhall's financial well being resting firmly on the Astra's neatly bevelled shoulders. It was a car that benefited from prior product decisions. With the Meriva and Zafira taking care of the 'utility' roles, the Astra was given free rein to be a little sassier than many rivals. Vauxhall kept buyer interest on the boil by releasing pictures of the even swoopier three-door Sporthatch model.
Two key criteria were identified early on in the Astra design process. Firstly, the car had to pass what General Motors executives refer to as the shop window test. That is, owners had to be so enamoured with the Astra's lines that they couldn't help but sneak a look at its reflection in a plate glass window. As good as its predecessor was, only the coupe and convertible models would ever have scored a pass there. The other examination the Astra was tasked with was the '100 yard' test. A large percentage of the buying decision comes about in the first 100 yards of any given test drive and the Astra had to make the driver feel instantly at home and comfortable with the controls, impressing through sheer ease of use.
When the Sporthatch finally landed in dealerships in March 2005 it proved an instant hit. Vauxhall again played a smart card, keeping putative purchasers interested with the carrot of a powerful VXR sports variant. That didn't arrive until Autumn 2005, but it's quite a tool.
Early in 2007, the Astra range was slightly revised, with some minor cosmetic changes. The main differences however came under the bonnet. The 1.6 TWINPORT petrol engine was up-rated from 105 to 115PS, while the 170PS 2.0-litre turbocharged petrol unit was replaced by a new 180PS 1.6-litre turbocharged powerplant.
What You Get
Clever packaging and a long wheelbase have helped to maximise the Astra's interior space, aided in no small part by the fact that the exterior tale of the tape shows the Astra is one of the biggest cars in it's class. That sloping roofline looks as if it'll pinch rear headroom but look a little closer and you'll notice the sloping line that catches the eye is but a chamfer and the actual roofline arcs higher. Rear headroom is, in fact, better than the MK4 car and both leg and shoulder room are in another league. A Vauxhall spokesman claimed that the interior of the new Astra fitted like a glove, but as few people we know are shaped like hands, this would seem to present certain problems. Not so. Big doors and surprisingly upright side windows give an airy feel to the interior, although anybody familiar with the look and feel of the latest Vectra's cabin won't find much to excite them with the Astra's fascia.
Vauxhall completed an about face with the Astra. Its predecessors were often cars that weren't sufficiently special to appeal to private buyers, instead depending on corporate bean counters to swell the sales figures. The fifth generation model changed all of that, offering a design that most private buyers would be glad to see sitting on their driveways. Naturally Vauxhall hoped that business buyers wouldn't deterred by its good looks and sporting credentials but for the first time in years, here was an Astra hatch that wouldn't result in wiseacres telling you what you could have bought.
The Sport Hatch is offered with the 'Panoramic Windscreen' option, one of the most talked about recent automotive innovations, which for around £850 extra when new, gave buyers a huge section of glass stretching from the top of the bonnet over the passengers' heads. Vauxhall reckon that it brings a whole new dimension to driving, especially on scenic roads.
What You Pay
Please fill in the form here for an exact up-to-date information.
What to Look For
The Astra has yet to suffer any significant faults. Build quality is leagues ahead of its predecessors, as is the technical excellence of the new engines. Check the sporty SRi and VXR models for the usual tyre wear problems. Aside from obvious body damage, just ensure that the car has been well looked after, insist on a service history and buy with confidence. The electronic control system that marshals the satellite navigation and stereo system isn't the most intuitive to use, but you will get used to it with perseverance. The same can be said of the indicators, which will possibly frustrate you immensely at first.
Replacement Parts
(approx based on a 2004 1.6 Life 5dr) A new clutch assembly is £145, whilst front brake pads can be found for around £20. Rears are nearer £35, whilst a radiator for an air-conditioned car will; cost around £130. Alternators are slightly pricier, nudging the £300 mark, so make sure your prospective purchase is generating a healthy current to its battery.
On the Road
One thing that Vauxhall trust will be immediately apparent is the Astra's ride quality, courtesy of an advanced suspension system. It's the first car in its class to feature Continuous Damping Control (CDC), electronically controlled shock absorbers that continuously adapt to the road surface and the driver's style. It's all part of what Vauxhall dub the Astra's 'Interactive Driving System' (IDS) that can integrate all of the electronic functions in a way that's a good deal cleverer that you might think. For example, the ESP stability control system beefs up the damper forces first before applying the brakes to the front wheels during extreme cornering manoeuvres, making for a more sensitive and less intrusive intervention.
Upspec models also feature a 'Sport' button so that the suspension settings, accelerator and steering response can easily be adapted to the mood of a driver. It's something we've become used to on premium sports cars but not on a family hatchback. Despite all of these high tech touches, the Astra still uses a relatively simple beam axle at the back instead of the sophisticated multi-link layouts used by Volkswagen and Ford. GM executives contend that this system provides good handling while transmitting less noise into the cabin.
The entry-level 1.4 and 1.6-litre engines use the TWINPORT technology originally seen on the Corsa whereby one of the two exhaust outlets is closed down at low revs to boost torque and improve fuel economy. This was improved in January 2007-onwards models with an uprated standard 1.6-litre unit and an even faster turbocharged version of the same engine.
Overall
Although the Astra Mark 4 became the first Astra in years you could recommend to a private buyer, the Mark 5 needs no such hard sell. The shape alone is enough to generate showroom footfall and the excellent build quality and driving manners make it a real favourite. Used models look to suffer reasonable depreciation - this is a high volume, mainstream car after all - so buyers should get a lot of car for their money. One to watch.