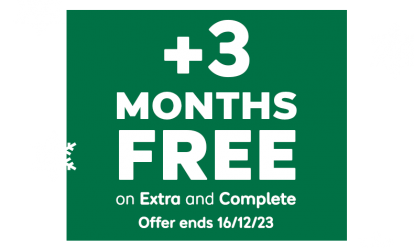 With 12 months of cover, new customers get an extra 3 months for free*.
*Added after 12 months, excludes Basic cover. New customers only. Ends 16/12/23, 7am.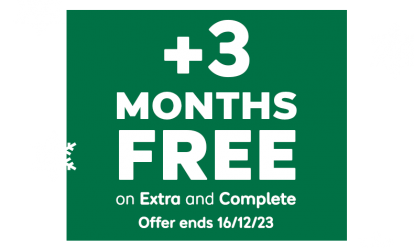 By Andy Enright
Introduction
The medium range sector is, to be frank, an unsightly squabble amongst a number of big manufacturers. As buyers increasingly defected to compact executive cars and small SUVs, the likes of Ford, Vauxhall, Peugeot and Renault saw their huge numbers dwindle and with it the seed corn for research and development into other models. Renault felt the hit hard, not only because the market was contracting but because Renault launched the Laguna III into it, a car that never really challenged for class honours.
While it had its attractions, the third generation Laguna neither drove well enough nor looked good enough to challenge the likes of the Ford Mondeo or the Vauxhall Insignia. Remedial work needed to be done and this arrived in 2010 with the much modified version. Here's what to look for when shopping for a used model.
Models
5dr medium range hatchback and estate (2.0 petrol, 1.5, 2.0 diesel [Expression, Dynamique, TomTom Edition, Initiale])
History
Perhaps the svelte Laguna II had rather spoiled us but when Renault launched its third generation car back in summer 2007, it's fair to say that the motoring press and the public alike weren't exactly knocked flat by its beauty. Business buyers liked the economical diesel engines but the Laguna needed to do better than rely on business sales, where big discounts were often negotiated by fleets. The Laguna soldiered on gamely, Renault trying to point to the improved build quality and better reliability but it wasn't until the revision in late 2010 that it really started to hit its stride.
By then, Renault had figured out what was selling and what wasn't and slimmed the petrol range down to just one engine, concentrating instead on its frugal diesels. The styling was sharpened, equipment levels beefed up and driving dynamics improved. If you'd written the third-generation Laguna off as one to ignore, take a look at these late model cars with a fresh perspective. You won't be the only one to be a bit underwhelmed by the Laguna III in its original form, so you can take advantage of a lack of recognition for the much improved run-out models we're looking at here and land a real bargain when shopping used.
What You Get
From the outside, this Laguna is different - but not too different. The look is certainly more assertive, thanks to revised 'eyelid' headlights, wide fog lamps and a long bonnet which slopes gently down to the smart pearlescent black grille. More extensive use of chrome trimming is further supposed to highlight the dynamic credentials of both Hatchback and Sport Tourer estate models. The interior remains unaltered apart from a more up-market choice of upholstery but there was very little wrong with that in the first place, Renault having concocted one of the sector's slickest cabin environments.
All models get anti lock brakes with brake assist and ESP stability control. Should that fail, the passive safety provision runs to double pressure, double chamber airbags and dual pre-tensioner seatbelts. Renault has also focused on side-impact protection with thorax and pelvis side airbags fitted along with sensors that determine the force of any impact, adjusting the release time of the safety systems accordingly.
The Hatch and Sport Tourer body styles are offered in a slimmed down range of Renault trim designations starting with Expression and Dynamique and extending to the Tom Tom Edition and the range topping Initiale. All variants get alloy wheels, a CD-RDS stereo with fingertip remote control, air conditioning, Bluetooth hands free technology, an alarm, electric windows all-round, electrically heated door mirrors and a leather steering wheel.
Improvements include the provision of an upgraded Carminat TomTom sat nav system which can warn of mobile speed checks, access Google's Local Search service and bring you weather forecasts. An even better Bose audio system was also developed for this car featuring an 8cm-diameter neodymium mid-high range centre speaker, four 3.5cm-diameter neodymium tweeters, four 16.5cm wide-range neodymium speakers, an 11.5cm neodymium bass speaker in a Bass-Reflex enclosure and a digital amplifier with Bose digital signal processor and six channel individualised equalizer. Even the most committed audiophile should be satisfied with that.
What You Pay
Please fill in the form here for an exact up-to-date information.
What to Look For
Renault has had plenty of time with the Laguna III to finesse its reliability, so the facelifted car we look at here is not surprisingly a relatively trouble-free thing. None of the diesel engines are massively stressed and there have been no issues to date with the usual costly items such as injectors or turbochargers. Check the electronic functions and make sure that you can get the relevant upgrades for the satnav mapping.
Replacement Parts
(approx. values for a 2011 Laguna 1.5 dCi ) Expect to pay around £195 for a clutch assembly while front brake pads are around £65; it's around £45 for the rear set. An alternator should be close to £300 and a radiator around £195.
On the Road
The Laguna's engine range is biased towards diesel but the diverse range aims to cover the full gamut of customer demand for performance and economy. It's diesel which the fleet business that props up this sector of the market will be focused on and that means the 1.5-litre dCi 110 and the 2.0-litre dCi unit that's offered in 130, 150 or 180 states of tune. The petrol collection was slimmed down to a 2.0-litre 16v engine with 138bhp that was developed jointly by Renault and Nissan. It's a strong unit but that won't stop the majority of buyers choosing diesel. The 1.5-litre engine does a surprisingly competent job and the 2.0-litre dCi options also impress with their lively mid-range acceleration. Six-speed manual gearboxes come as standard on all models but the 150bhp diesel is also available with Renault's slick six-speed auto.
The previous generation Laguna could certainly pound out the motorway mileage but it was never the sharpest of customers when presented with a corner. Renault tried to address this with the 4Control 4-wheel steering system offered on the dCi 180 top diesel variant. This slightly steers the rear wheel for easier parking at low speeds and greater stability and safety at higher ones. Even more humble Lagunas roll less than they did originally and respond better, though this still isn't one of the sportier drives in the medium range sector. Where it does excel is in the areas of ride comfort and refinement. Even with the entry-level diesel installed, the Laguna is hushed at motorway speeds and the suspension irons out poor road surfaces with real aplomb without getting too wobbly through the bends.
To help its customers locate the models with lowest emissions, Renault badged any vehicle with CO2 emissions below 140g/km with the eco2 moniker - and there are ten of these across the line-up. Among the most prominent changes were the ones made to the clean 1.5-litre dCi 110, which emits even less than previously at 120 grams. The 2.0 dCi 180 also went down by 13 grams and the 2.0 16V 140 petrol by 7 grams. Two of these same engines also benefited from particularly noteworthy fuel economy boosts. The dCi 110 is able to achieve 60.1 mpg on the combined cycle, up from 57.6, while the dCi 180 rose from 45.6 to 49.5.
Overall
The Laguna III started out looking distinctly underwhelming but it's to Renault's credit that they rather quickly recognised its shortfalls and set about rectifying each of them. The remedial changes have been successful, at least from a technical point of view, although buyers were slow to pick up on this. Their loss is your gain, as used values are way below where they really ought to be. Go for a diesel model and you'll land a modern car at half the price of a new rival. Of course, those looking for big discounts may prefer to wait a while, but if you like your used cars not very used at all, don't hang around.