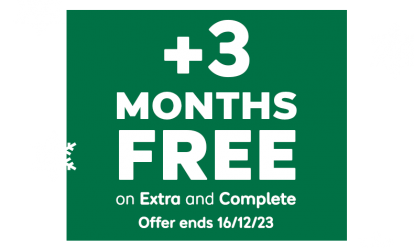 With 12 months of cover, new customers get an extra 3 months for free*.
*Added after 12 months, excludes Basic cover. New customers only. Ends 16/12/23, 7am.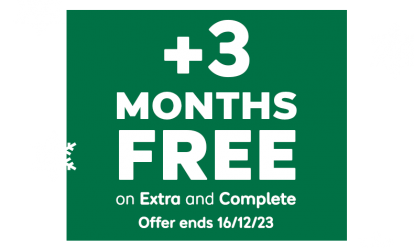 BY ANDY ENRIGHT
Introduction
What do you want from an estate car? If, as many increasingly younger buyers do, want a stylish, sleek and maybe not-so-practical 'sportwagon' then the Daewoo Nubira estate probably won't appeal. If, on the other hand, you're after a car that's tough, inexpensive and will haul plenty of gear without complaint, the Daewoo makes an interesting alternative to more dilapidated fare. You should be able to pick something up with an acceptably modern number plate for less than you might expect.
The impressive three years free servicing offer on new models is invalidated unless bought through a Daewoo retail centre, unlike the AA cover and warranty for the same period.
Models
Models Covered: 5DR ESTATE:
First generation '97 to '02 [1.6SE & 2.0 CDX]
History
The Nubira estate marked Daewoo's first foray into this market sector, its predecessor, the Espero, having never been offered as a five-door. Launched to a British public in September 1997, the Nubira's engine choices ran to a 1.6 fuel injected unit that developed 105bhp and a 2.0 injected motor that made a punchy 132bhp. This would outstrip other 2.0 offerings, some with renowned driver appeal such as Ford's Mondeo or the Nissan Primera, to 60mph despite the Nubira's unassuming appearance and image. There were two available trim levels, based purely on the engine choice. The 1.6 litre car was badged as an SE, and the two-litre car carried the CDX nomenclature. An automatic gearbox option was offered to CDX buyers.
The Nubira underwent a revision in October 1999, with the exterior being updated and the interior receiving a superficial quality infusion. Under the bonnet, a new steering pump improved the feel at the wheel. This model lasted until the end of 2002, when the Nubira was deleted from Daewoo's price lists. An entirely new Pininfarina-styled Nubira followed in summer 2003 offering a new level of sophistication to Daewoo customers although an estate version was not initially offered.
What You Get
If you're after convenient, hassle-free motoring, the Nubira estate makes a sound choice. It's reasonably well specified in standard trim, with the base Nubira, the SE, being fitted with air conditioning, twin airbags, immobiliser and alarm, four speaker RDS radio/cassette, metallic paint and body colour bumpers. The 2.0 CDX model can most easily be identified by its electrically adjustable/heated body coloured door mirrors, and is also fitted with rear electric windows, six speaker stereo system and front fog lamps. Space in the rear is very good with a long and flat loading bay that's clear of too much intrusion.
Whilst even the most ardent Daewoo supporter wouldn't argue that these are the most stylish or best handling choices in the sector, the Nubira offers reliable transport backed up by a cast iron warranty and an after sales service of recognised excellence. Esteemed partners such as ItalDesign and Ricardo were drafted in to work on the car, and those expecting economy basic wheels may well be in for a pleasant surprise.
Three year old cars which are just out of warranty should represent an interesting bargaining opportunity but bear in mind that a significant part of the value proposition may have just expired.
What You Pay
Please fill in the form here for an exact up-to-date information.
What to Look For
Daewoo have developed a very good reputation for reliability and the solid no-nonsense Nubira is no exception. Check the load bay for signs of damage caused by poorly stowed loads and also run the rule over the minor switchgear because they're not the sturdiest. In order to get the best from the warranty package check to ensure that servicing has been carried out at the specified intervals. Due to its generally mature customer base, a Nubira will probably have led an easier life than many more dynamically acclaimed rivals.
Replacement Parts
(approx based on a Nubira Estate 1.6 SE ) Although Daewoo have traditionally marketed themselves at the budget end of the price lists and parts are similarly reasonably priced - especially following the GM takeover. A clutch assembly will be around £75 and cambelt should be close to £30. Brake pads are around £17 a front set and £24 for the rear shoes. Set aside £65 for an exhaust centre section, whilst a replacement headlamp assemblet will see around £150 disappearing from the current account.
On the Road
Whilst not competing on the same plane (as regards handling) as the Mondeo, Primera or 406 estate models, the Nubira's comfort-oriented perspective provides a cosseting ride. The design aspiration for the car was for a competitive mainstream product, and whilst the Nubira won't cut a dash in the car park or make its driver seek out a favourite set of bends, it nonetheless makes a fair fist of the basic requirements. If the budget will allow, go for the 2.0 injection models, as the 1.6 is a touch thrashy when worked hard.
Overall
If you need an estate car that's going to have to earn its corn, the Daewoo Nubira makes a sound bet. It's not going to score any kudos points in a golf club car park but it will free up funds for your annual membership. If practicality's your priority, here's a perfect pick.