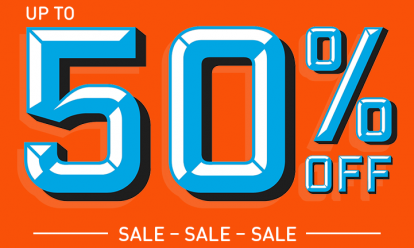 Get covered in our half price Breakdown Cover sale from just £7 a month.* We're the UK's best breakdown provider as voted by Auto Express drivers 2021.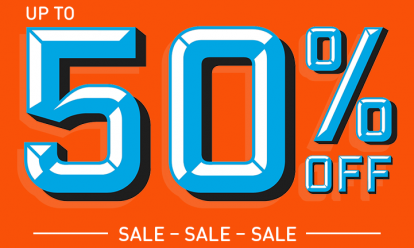 BY ANDY ENRIGHT
Introduction
Spool the clock back six or seven years and the small estate car looked dead in the water. Customers were defecting en masse to mini-MPVs and compact 4x4s for their family and leisure needs, leaving the compact estate sector looking rather bereft. While it's true that there were some rather unsavoury estate cars that may have had something to do with prompting this veritable exodus, ploughing money into developing a new model looked for some time a fool's errand. Fiat obviously didn't think so and the benefit of hindsight has proven their decision correct. Launched in 2003, the Fiat Stilo MultiWagon has done tidy business in mopping up those customers who once again can see the benefits of a compact estate. As a used buy it's a decent choice. Spacious, reliable and undervalued by the market, it's well worth a punt.
Models
Models Covered:
5dr MultiWagon estate [1.6 petrol, 1.9 diesel (Active, Active Aircon, Dynamic)]
History
Although the Stilo hatch replaced the Bravo and Brava lines, there was never an estate variant of these models for sale in the UK. The only estate Fiat had on its books was the Marea, an estate that ran on a stretched Brava platform but which hardly won any popularity contests. The Stilo was a car that took Fiat out of an era of so-so build quality and into a new market where it could compete head to head with premium brands like Volkswagen and Toyota.
Unfortunately for Fiat, there was a significant lag between the product coming up to snuff and the public's realisation. This means that while the rest of the British car buying public struggle to come to terms with the fact that the Stilo is a class act, you can snap them up on the used market for considerably less than they should - on merit - sell for. The Stilo MultiWagon debuted in February 2003 but soon benefited from the 2004 model year changes with the addition of an Actve AirCon trim level.
What You Get
Of all the conversions from hatchback to estate, this Stilo is among the most successful. Whether you view this is a tribute to the estate's stylists or an indictment of the five-door hatch it was spawned from is up to you, but the end result is agreeably good looking. What's more, it offers a no-nonsense approach, rejecting the rather mimsy third row of seats offered by some competitors, recognising that whilst it's fine to fit extra seats, being able to get to them would be advantageous. That's not to say that Fiat have ignored everything they've learned from years of Ulysse and Multipla MPV production.
The Stilo Multi Wagon features a higher seating position than the hatchback with a clever sliding and tilting action to the rear seats. When slid forward they liberate an additional 40 litres of space over the usual 470 litre capacity which may represent the difference between packing in all your sales samples or having to borrow someone else's car.
Should you slide the rear seats forward for extra luggage space, rear knee passenger legroom is predictably tight but since normally, you'll be able to choose between people and packages, that oughtn't to be too much of a problem. If you're concentrating on luggage space, you'll find that the back seats don't fold as flat as a conventional 60/40 split rear seat, which is a minor annoyance, but the flipside of that is that the useable space is superb. This is due to redesigned rear suspension which minimises ingress into the load bay and allows 263mm of extra space behind the rear wheels and a supremely low loading height. The rear window can be opened separately to the hatch should you wish to post lightweight items in and the front passenger seat can be folded flat, opening up a whole range of possibilities from IKEA that were previously just a flight of fancy.
What You Pay
Please contact us for an exact up-to-date valuation.
What to Look For
Although Fiat dealers have a less than stellar reputation in the industry, the Stilo has notched up some favourable customer satisfaction scores. The interior is well built, the engines are very good and there have been no recurring faults reported as yet.
Replacement Parts
(approx based on a 2003 1.6 Active) A clutch assembly will be around £145 and an alternator should be close to £95 with a starter motor costing around £130. Front brake pads are £40, rear brake pads will be £55 and a replacement headlamp close to £175.
On the Road
Two engines are available, one petrol and one diesel. The entry-level petrol unit is the 103bhp 1.6-litre powerplant, a steady performer and reasonably willing. The diesel option is a 115bhp version of Fiat's excellent 1.9-litre JTD engine and this unit could well be the pick of all the Stilo's engines. It's certainly the MultiWagon's best, acing the petrol in terms of CO2 emissions and, predictably, fuel economy. What's maybe a little more surprising is that it's considerably faster than the 1.6-litre petrol version, sprinting to 60mph in 11.2s compared to the 1.6-litre car's 11.4s showing.
Safety is well taken care of, with even entry-level models fitted with no fewer than six airbags, plus five three-point seat belts, anti-lock brakes and a traction control system. Move up the range and the sportier models get electronic stability control. The cabin is unfussy with clean lines and quiet confidence in the styling.
Overall
The Stilo MultiWagon will never be a car to get excited about. It's the sort of vehicle that's bought with the head rather than the heart. Those looking for a good deal on this car will understand all about depreciation curves, residual warranty arrangements and so on. Feeling sorry for the previous keeper who has been saddled with a big slug of depreciation is not an option. The hard hearted will know that they've just landed a left-field bargain.