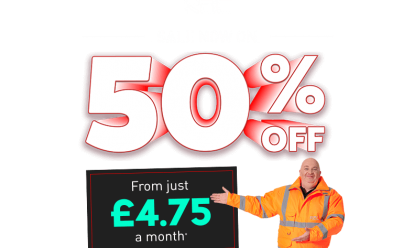 Get covered in our half price Breakdown Cover sale from just £4.75 a month.* We're the UK's best breakdown provider as voted by Auto Express drivers 2021.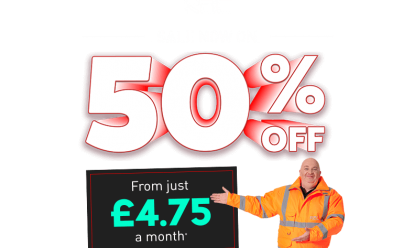 By Andy Enright
Introduction
The second generation Kia Sorento is a tale of two halves. It first appeared in 2010 but the model we look at here is the facelifted and heavily revised version that was on sale from the tail end of 2012 through to its replacement in 2015.
This model's remit didn't really change with the update. This was still a big SUV that got plusher and more expensive with every subsequent renewal, but still not at the same pace as the rest of the SUV market. Don't believe it? Think of it in these terms. Wind the clock back a decade and you could buy nearly three top-spec Sorentos for the price of a top-spec Range Rover. These days, you'd get four Sorentos for the price of the ritziest Range Rover. So the Sorento is better value than ever? That could be one appraisal. The best value still comes with used cars though, as you'll see here.
Models
5 dr family 4x4 (2.2 diesel [KX-1, KX-2, KX-2 Sat Nav, KX-3, KX-4])
History
The 2012 update to the Sorento gave it an all-new chassis, so although it looked like a mere midlife revision, there was plenty more to it than that. The reason why Kia saw fit to so fundamentally update this design such a short time on sale is actually quite simple. The company shares all its technology with sister-brand Hyundai whose own family-sized SUV, the Santa Fe, was re-launched in third generation form in mid-2012. Economies of scale being what they are, it made sense for that model's more up to date engineering to be transferred into this Sorento.
So much for product semantics. What about the car itself? Well, like the Santa Fe, it's one of the few affordable family SUVs you can buy that offer seven seats and so represents a more adventurous option for those who don't want to get stuck with a people carrier. What it isn't is the kind of serious off roader the original post-2003 first generation model tried to be with its rugged, separate chassis and low range gearbox. Instead, the original second generation Sorento was sent to finishing school, gaining a sleeker, more car-like Californian-styled monocoque body, super smooth high range-only transmissions and fancy multi-link rear suspension more suited to Surbiton than Snowdon.
All launch models were seven seaters, powered by the same 194bhp 2.2-litre turbodiesel. Trims ran KX1, KX2, KX2 Sat Nav, and KX3. All but the KX3 were offered with a choice of manual or automatic gearboxes, the KX3 getting no availability of a clutch pedal and manual shift.
At the start of 2014, Kia added a top-level KX-4 auto, with 19-inch alloy wheels, Parallel Park Assist, driver's memory seat, two rear sun blinds and a silver front grille as standard. Otherwise the range continued largely unchanged until the successor model was announced in early 2015.
What You Get
This car is a genuine seven-seater but the back seats are still best reserved for kids who'll be quite comfortable there, particularly given that this car's redesigned platform has freed up an extra 9mm on legroom. That's a marginal improvement over the original version of this second generation model but those in the middle row really will feel the benefit of this improved version's extra space, thanks to an extra 30mm of legroom. Once in place, there's comfortable room for two adults and, on short to medium length journeys, reasonably room for three. Unfortunately, these seats don't slide to enable you to trade legroom with those behind you but they do recline for greater comfort on longer journeys.
And at the wheel? Well though the emphasis remains on sturdy practicality, Kia has tried to offer up a more premium feel here, with a sweeping dashboard design, greater use of soft-touch materials, chrome highlights and a redesigned front centre console that on most models houses this 4.2-inch LCD colour touchscreen. As before, the driving position's commanding and with a height-adjustable seat and a reach and rake-adjustable steering wheel, it's easy to get comfortable.
Ahead of you sit white backlit chrome-ringed instruments presented in Kia's trademark overlapping so-called 'three cylinder' layout. And practicality? Well there's a large centre console box, twin cup holders with a sliding cover, a large glovebox and four decently-sized door pockets.
Out back, a lower sill and a high-lifting tailgate make it easier to load and unload - though inevitably, you won't have space for very much if all three seating rows are in place, a scenario that'll leave you with just 116-litres to play with. Fold the two rearmost chairs into the floor though and the figure rises to 515-litres. And, if you go further and drop the 60/40 split-folding second row backrest, there'll be 1,530-litres on offer.
Safety-wise, this car was awarded a 5-star rating in NCAP tests and you can see why. As well as twin front, side and curtain airbags, anti-whiplash head restraints, a pedestrian-friendly active bonnet and isofix childseat fastenings, expect to find ESC Electronic Stability Control and VSM Vehicle Stability Management, the latter feature helping if, for example, you're in a situation where one side of the car has more grip than the other, say when you're driving near a grass verge. Plus the anti-lock brakes have a Brake Assist function to help in emergency stops that'll be advertised to following motorists by an Emergency Stop Signalling function that flashes the rear lights when you slam on the anchors.
What You Pay
Please contact us for an exact up-to-date valuation.
What to Look For
Despite its slicker image, the Sorento is still a relatively competent off-road performer and although it probably hasn't been subjected to too much in the way of mud-plugging, it's well worth having a look under the car to see if it's been damaged by over-zealous green laning. Check the exhaust, the suspension and the front and rear underbumper assemblies for signs of damage. The engines have proven very reliable, as have the Kia's electrical, although some dashboard and interior finishes are prone to looking quite tired quite quickly. Kia's brilliant seven-year warranty arrangement means that these vehicles very rarely fall into premature neglect.
Replacement Parts
(approx prices, based on a 2013 Sorento 2.2 KX-2) Kia spares prices have earned an enviable reputation for strong value for money, and replacement parts for the Sorento are no exception. Front brake pads weigh in at around £70. An alternator will cost around £170, and for a starter motor you'll be looking at £180.
On the Road
The Sorento's ride is pretty composed on all but the worst surfaces thanks to sophisticated multi-link suspension and you still sit high up and firmly in charge, despite the 10mm reduction in ride height. Perhaps most impressive of all is the relative silence at speed thanks to extra sound insulation, improved door sealing, thick side window glass and a sleeker shape. It all makes this car a pleasant long journeying family companion. Twisting country roads are predictably less of a natural habitat, despite the addition of high performance dampers, though the tauter chassis does its level best to resist bodyroll at normal cornering speeds. But then there's no real incentive to start throwing this car around. The slightly vague electric power steering doesn't encourage it and the Flex-Steer system that top models get to vary its level of assistance doesn't help matters much.
Better then to relax and waft happily along on the wave of torque delivered by the 194bhp 2.2-litre CRDi diesel engine, the only unit on offer to British Sorento buyers. There's certainly plenty of it, with 422Nm in this 6-speed manual model, enough to tow a braked trailer of up to 2,500kgs, an important factor for many potential buyers. Choose the optional 6-speed automatic and for some reason that figure falls to 2,000kgs, despite the fact that pulling power rises to 436Nm. However you choose to swap cogs, you'll find that rest to 62mph will occupy around 9.5s on the way to an academic maximum of 118mph.
And off road ability? Well, though all versions of this Sorento get the company's 'Intelligent All-Wheel Drive system', they won't typically be using it very often. Like most SUVs in this segment, this one uses a set-up that channels all the power to the front wheels in ordinary driving until a loss of traction prompts a percentage of torque to be transferred rearwards. Which will be all you'll need to keep mobile in the next snowy snap or to take on the nearest forest trail.
Those brave or unwise enough to want to do a bit more than that will be reassured by the provision of a manually selectable 'lock' mode that splits torque 50:50 front-to-rear to ease you through particularly slippery situations. The modest 185mm of ground clearance means these shouldn't be too extreme but hill-start assist control and an acceptable 19.7-degree approach angle should get you up reasonably steep slopes, while there's a 22.4-degree departure angle to help when you get to the bottom at the other side.
Overall
If you're struggling to find value in the car market, here's the place to look. Netting yourself a 2013 Kia Sorento that's running on a chassis designed only the year before and which has years of warranty left to run seems a smart deal. That you can do this for less than £20,000 is a bit of a no-brainer. To put that in perspective, it's the price of an upscale diesel Fiesta. Some decisions in life are tough. This really isn't one of them.