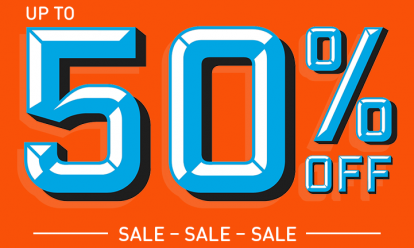 Get covered in our half price Breakdown Cover sale from just £7 a month.* We're the UK's best breakdown provider as voted by Auto Express drivers 2021.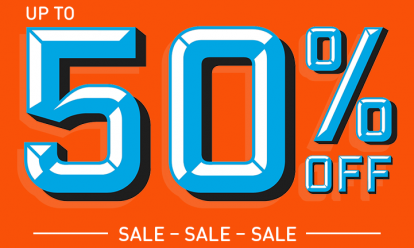 BY ANDY ENRIGHT
Introduction
Porsche is a company that values its traditions and its independence yet when that independence was threatened in the nineties, it reverted to type, attempting to prove itself in competition. The result, through a convoluted series of events, was the Porsche Carrera GT road car and it's possibly the most unadulterated hypercar we've ever seen. Everything about it was nirvana for the purist, from the mid-mounted engine to the lack of electronic intervention. Only built for two years, the Carrera GT remains the pinnacle of Porsche's roadgoing achievements. Here's how to net a used example.
Models
Models Covered:
(2 dr convertible 5.7 petrol)
History
There aren't too many cars that have as fascinating a history as the Porsche Carrera GT. In order to get a handle on this car's background, it's worth bearing in mind that the histories of Porsche and the Volkswagen Group are closely intertwined. For instance, Ferdinand Piech was the CEO of Volkswagen from 1993 to 2002 and is the grandson of Ferdinand Porsche and son of Louise Piech, who is in turn the sister of Ferry Porsche.
Porsche secretly developed a V10 engine for the Footwork F1 team in 1992 and this engine was seen as an ideal basis for a Le Mans Prototype (LMP) car, a project that was completed in 1999 when Allan McNish and Bob Wollek tested the cars at Porsche's Weissach test track. So far, so predictable, but the story was about to get a whole lot more interesting. With sales of the 911 and Boxster product lines plateauing, Porsche realised it needed a third - and far more profitable - product if it was to retain its independent status. That model was to be the Cayenne luxury 4x4.
Although opinions differ about what happened next, most informed opinion sides with the fact that Porsche agreed to can its LMP program in return for access to Volkswagen-developed chassis and running gear for the Cayenne, itself effectively a rebodied Volkswagen Touareg with sportier powerplants. With no Porsche LMP car in the frame, the way was clear for Audi to dominate Le Mans for a number of years. Rather than completely write off the investment they had made to date, Porsche decided to develop the mid-mounted chassis into a road car and the Carrera GT was first shown at the 2000 Geneva Motor Show and attracted a great deal of interest.
Production facilities were set aside at Porsche's new flagship plant in Leipzig and a production run of 1,500 cars was planned. In the end, only 1,260 were built, the Carrera GT sales proving surprisingly disappointing. Rival hypercars such as the Ferrari Enzo, McLaren Mercedes SLR, Koenigsegg CCR and Bugatti Veyron all helped limit sales. In 2005, a modification was made to the clutch mapping in the ECU and the clutch plate material was beefed up following complaints from owners. This is a popular retrofit to earlier Carrera GT models.
What You Get
The Carrera GT remains one of the most advanced cars currently available, the lightweight construction techniques resulting in a monster of a sports car that still contrives to weigh less than a Subaru Impreza. It's not a small car either. It's wider than a Mercedes S-class and as long as a Jeep Grand Cherokee, but the use of carbon fibre reinforced plastic (CFRP) for the sub frame and chassis monocoque has helped to maintain the power to weight ratio. Porsche has applied for a patent for the CFRP process.
The V10 engine is mounted centrally in the car and well snuggled down for a low centre of gravity and ideal weight distribution. The fuel tank sits alongside the engine in order to keep reduce weight in the nose and tail. Drive is directed to the rear wheels via a six-speed manual gearbox. Porsche rejected the idea of a two-pedal paddle shift system early on in the Carrera GT design cycle, insisting that the target market would prefer instead the more tactile pleasures of a conventional gearbox. They're probably right too.
Of course, deploying all that power becomes a quandary in itself. A combination of the 590NM torque figure and the huge 335-series 20-inch tyres at the back put a massive strain on the clutch, so Porsche has developed the Porsche Ceramic Composite Clutch (PCCC). Essentially a two-plate dry clutch, PCCC offers outstanding durability and a rotating mass approximately 10 times lighter than on a conventional clutch. The result is a more immediate throttle response and a reduction in load on the otherwise vulnerable synchromesh. Pedal weight and travel are specially configured for a more intuitive and comfortable drive although owners claim that first gear hill starts can be tricky. Most use no gas and just juggle brake and clutch. Porsche recommends a second gear start on the straight and level.
As well as PCCC, the Carrera GT also uses Porsche Ceramic Composite Brakes (PCCB). These lightweight ceramic composite brake discs halve the weight and last longer than steel discs and also minimise braking distances in even the most extreme road and track scenarios. What's more, they're also completely immune to winter road salt and offer improved wet weather performance. Make no mistake, the Carrera GT stops even better than it goes.
The Carrera GT's magnesium wheels are typical of the attention to detail that Porsche has lavished on this flagship sports model. A revolutionary forging process was developed in order to manufacture them, reducing unsprung weight. By keeping wheel momentum to a minimum as the suspension compresses and rebounds, it is possible to maintain greater contact between road and tyre and thus maximise traction under acceleration, cornering and braking. Another important benefit is the added structural density - and therefore durability - that is imparted by the forging process.
Other features that betray Porsche's attention to detail include a two-piece carbon fibre hood that weighs in at just 4.8kg and lightweight seats available in two width fittings made of carbon fibre and Kevlar wrapped in leather. Two 100-watt BOSE amplifiers power the stereo system, all of which has been designed with the Carrera GT ethos in mind, namely maximum performance from minimum weight.
The styling isn't as surgically clean as most Porsches we've seen of late, but it's certainly purposeful, the 46-inch height only serving to accentuate the huge width. At the front, the headlights are reminiscent of the legendary Porsche 917 - the company's first outright winner at Le Mans. The gargantuan air intakes on the flanks ensure optimum cooling whilst the integrated wing at the back is combined with an underbody diffuser featuring vertical fins. This sucks the car ever harder to the tarmac the faster it travels.
What You Pay
Please contact us for an exact up-to-date valuation.
What to Look For
The Carrera GT is a specialist thing and although it is more capable of higher mileages than many of its direct rivals, anything much over 2,000 miles per year will start to erode valuations. It's also very colour sensitive. Red and grey cars tend to fetch a little less than black, with yellow and silver remaining the prized hues. Check for resprays work, accident damage and scoring to the car's carbon disc brakes caused by a possible excursion into a gravel trap. Clutches on early cars can be a problem, especially if the car has been subjected to city traffic. The Carrera GT doesn't like to be left dormant for more than a week, as the car will default to a sleep mode. Many owners keep the battery topped up with a trickle charger as a result. Look for bodywork damage, irregular panel fit and non-standard alloy wheels.
Replacement Parts
(Estimated prices, based on a 2004 Carrera GT) Consumables for a Carrera GT run to around £25 for an air filter, £9 for each spark plug, and £20 for a fuel filter. That's the good news. The bad news is that a clutch is around £4,000 to supply and fit and a conversion from left to right hand drive will tot up to around £18,000.
On the Road
Those of you who keep tabs on the Weissach company may remember the 544bhp 911 GT1, a race car for the road that was sold in limited numbers in 1997, but the Carrera GT is a far more sophisticated beast. Evidence of that can be found as soon as you hear the engine fire into life. Unlike the 911 GT1, this one replaces the breathy 3.2-litre flat-six sound with the fractious chatter of a 5.7-litre V10, tuned to generate a devastating 612bhp at 8,000rpm. This opens up a whole new dimension of road car performance for Porsche, and catapults the Carrera GT into the realm of hypercars such as the McLaren F1, the Ferrari Enzo and the Pagani Zonda C12S. That means crushing performance, with a sprint to 60mph taking a mere 3.8 seconds and a top speed of over 205mph. A truer demonstration of its capability is the fact that it will reach 124mph (200km/h) in less than 10 seconds.
The Carrera GT is very 'correct' in its handling, steering and throttle responses, braking and roadholding right up to its dizzyingly high limits whereupon it's a bit of a handful, its propensity to oversteer on a trailing throttle requiring fast hands. This is no more or less than you'd expect of such a focused mid-engined car riding on huge tyres but unlike many more sanitised performance cars, the Carrera GT will not mollycoddle its driver.
Overall
Now seems to be a very good time to buy a Porsche Carrera GT. Values are as low as they're likely to get (in real terms) and the image of this car can only improve when viewed with the benefit of hindsight. With over 1,200 in circulation, you should be presented with some choice so be fussy but don't hang on too long if you want to take advantage of a soft market.