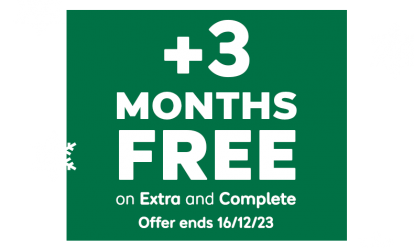 With 12 months of cover, new customers get an extra 3 months for free*.
*Added after 12 months, excludes Basic cover. New customers only. Ends 16/12/23, 7am.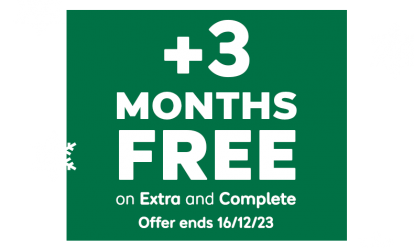 BY ANDY ENRIGHT
Models
MODELS COVERED:
(3dr hatch: 2.5 petrol [RS, RS500])
History
It seemed improbable, barmy even. There was no way that Ford could put over 300bhp through the front wheels of its Focus hatchback and the result be in any way drivable. Everyone figured the result would be an erratic, torque-steering mess. Ford fans petitioned Jost Capito, the boss of the Focus RS project, pleading him to obtain funding for an all-wheel drive chassis. The redoubtable Senor Capito is probably not a guy I'd want to play poker against as he had an ace up his sleeve with an innovative suspension system that meant that the Focus RS not only didn't require a four wheel drive system but, as he was at pains to point out, would have been inferior with one. Although some have gone to private collectors, used examples of this ground-breaking hot hatch are now starting to appear in meaningful numbers. If ever a car was built to be used rather than polished in a dehumidified garage, the Focus RS is it.Few vehicles have attracted quite so much fevered speculation ahead of its launch as the second generation Focus RS. Ford didn't need to run a teaser programme to build pre-launch hype. The blogosphere just about melted with snatched spy shots, rumour, claim and counter claim. Expectations had been raised by the first generation Focus RS, a 225bhp unguided missile that was built in limited numbers between 2002 and 2003. That car proved to be more, well, focused than many expected and its wild ride was never anything less than thrilling.
The second generation car's specifications were finalised in 2008 and the car displayed at that year's British International Motor Show. Yes, it boasted a massive 301bhp power output from its 2.5-litre turbocharged five-cylinder engine but our worst fears were confirmed. Drive was directed solely to the two front tyres. What we didn't know then was that Ford had modified and patented a front suspension system that Renault had been using for some time. Dubbed RevoKnuckle by Ford, it tamed the torque steer that afflicts powerful front-wheel drive cars and this, coupled with other suspension tweaks and very clever electronic control systems, meant that the RS was capable of deploying all that power, in the dry at least. Reviews were overwhelmingly positive, with most commentators realising that this car represented a game-changing moment in the development of the hot hatch.
Ford was not content with this technical statement, however, and followed the RS with the RS500 edition. This car, launched in summer 2010 and finished in Panther Black metallic is good for 350bhp. It's a bit of a handful.
What You Get
RS Fords have never been shrinking violets from a styling perspective. Fierce bodykits and super-sized rear wings big enough to hold a board meeting around have long been the order of the day where these fastest of Fords are concerned. The Focus RS continues that theme in its own muscle-bound style, confirming beyond doubt that this is not your normal Ford Focus. The front end is dominated by the huge angry intake carved into the valance. This, the grille and the slits below the headlamps are all filled with black honeycombed mesh. The bonnet features louvred air intakes, there are more honeycomb vents behind the front wheelarches and the back sports a roof-mounted spoiler with a diffuser under the car from which the chrome exhausts pipes sprout. The car's planted stance is achieved through its low skirts and a track that's 40mm wider than a standard Focus.
Of course, beneath the surface, the changes to the Focus RS are even more far reaching. The springs and dampers have been completely revised and a more substantial anti-roll bar is fitted. The braking system features 336mm front discs and 300mm items at the rear to bring all that power under control. Inside, the cabin could feel a bit more special but all the basics are in place. Both driver and front passenger are clamped into extreme-looking Recaro sports seats while the RS badging crops up on every available surface including the specially-designed three-spoke steering wheel. The whole cabin is highlighted in brushed aluminium and carbon fibre-effect finishes while three additional gauges from the ST model, including one for turbo pressure, sit atop the dash.
Saving weight was a central focus of the Focus RS and Ford weren't about to ruin all their hard work by offering a vast array of hefty optional extras. The car was offered as a three-door only and equipped with a six-speed manual gearbox. Exclusive 19" alloy wheels are standard fit and all models get power/heated door mirrors, Xenon headlights with automatic levelling and jet-wash, dual chrome tailpipes, a Quickclear heated windscreen, unique Recaro sports seats with side bolsters trimmed to match the colour of the car, air conditioning and a six-disc CD stereo.
Aside from the matt-black body wrap and red brake callipers, the RS500 also got an individually numbered plaque next to the gear lever that detailed the car's position in the production run.
What You Pay
Please fill in the form here for an exact up-to-date information.
What to Look For
The big thing to look for with this vehicle is crash damage as there are so many immaculate vehicles for sale that anything that has had a prang will have its resale value decimated. Check for panel fit, overspray where it shouldn't be and unkinked underbonnet flitch plates. The Focus RS is a vehicle where a small anomaly in suspension geometry can have deleterious effects on handling. Check the tyres for signs of uneven camber and check tyre depth wear while you're at it.
The engine is a genuinely tough thing and little seems to faze it, with some aftermarket tuners taking it to 400bhp and beyond. One repeated fault is water ingress from the windscreen surround or from the tailgate hinges. Check for damp or musty-smelling carpets. Ford class this as a trim warranty claim and only cover cars for one year after date of purchase. Otherwise it's just a case of making sure the service book is stamped up and that the paintwork is in good nick, the front spoiler hasn't been ground into bumps in the road and that the alloy wheels haven't been heavily kerbed.
Replacement Parts
(Based on a 2009 Focus RS) Front brake pads will cost £160 a pair and rears £60 a set. Should you need a pair of front discs, set aside £350. An exchange starter motor is £200 while a clutch kit is £475. A wheel is around £300 while an air filter is £40.
On the Road
Obvious rivals like Subaru with its Impreza STi and Mitsubishi with the Lancer Evo X seemed to think that four-wheel drive was mandatory in such a powerful car. Before this 301bhp RS Focus came along, Ford's existing 222bhp Focus ST was considered by many to have an output teetering on the edge of what a front-wheel drive chassis could reasonably handle. The problem with slapping on four-wheel drive however, is that it creates a whole series of other issues with weight and the resultant negative effects on performance and fuel consumption.
Ford's RevoKnuckle transformed the ostensibly simple MacPherson strut front suspension and works in tandem with the Quaife Automatic Torque Biasing limited slip differential to reduce torque steer (that writhing of the wheel in your hand during hard acceleration) and generally minimise the negative effects that the driven front wheels have on the steering. The solution enables the RS to deploy its massive 440Nm of torque while retaining its poise and controllability. Sixty is under six seconds away from rest en route to a top speed of around 160mph.
On the move, it's tempting to rev the five cylinder engine up to over 7,000rpm, if only to listen to its glorious blare but doing so doesn't really make you go any faster. This 2.5-litre powerplant's best work is done in the mid-range, where 440Nm of torque hauls you through bends without having to change down - unless you do so just to hear the rally-style pops and crackles from the twin exhaust pipes. Should you get it wrong, you'll be pleased to know that a unique ESP stability control system has been engineered specifically for this car -0 though you can turn it off if you're feeling brave on a track day. Massive brakes with brake assist and electronic brakeforce distribution offer awesome stopping power. The RS500 takes things a stage further, notching off the sprint to 60mph in just 5.4s and getting to 100mph in 12.2s.
Overall
Tracking down a well looked after Ford Focus RS shouldn't be difficult but securing a bargain at the same time is probably going to be a trickier assignment. Held in high regard by owners and industry commentators alike, the Focus RS offers a wild ride and solid build quality. Beware of crashed examples and those that show low miles but have been used hard on track but otherwise buy with confidence.