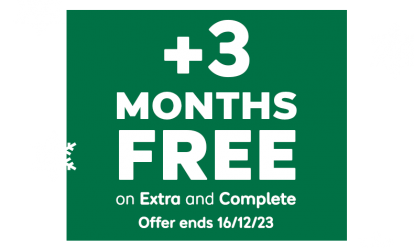 With 12 months of cover, new customers get an extra 3 months for free*.
*Added after 12 months, excludes Basic cover. New customers only. Ends 16/12/23, 7am.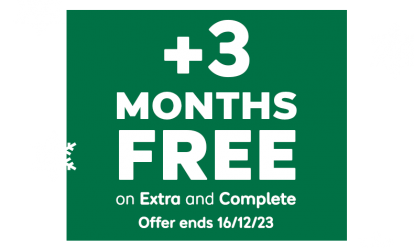 BY ANDY ENRIGHT
Introduction
Few cars have built up quite such a mantle of invincibility as Nissan's Skyline GT-R. Founded on saloon car racing dominance, almost implausible lap times of the Nürburgring and an underground following that translated into unquenchable public demand here in the UK, the Skyline has created its own legends. Although the torch is now carried by the R35 GT-R, a car that has dispensed with the Skyline badge, the last of the Skyline GT-R models, the R34, remains the definitive Playstation generation car. As a used proposition, is it worth the money or is its price buoyed by a hefty bubble of hype? Here's the knowledge.
Models
Models Covered::
(2 dr coupe 2.6 petrol [R34 GT-R] )
History
To those in the know, there are three generations of Skyline GT-R that really mater. Although the Skyline was first sold way back in 1969, Year Zero for most fans came in 1989 when the GT-R R32 was launched. This car crushed all opposition in the 1990 Japanese Touring Car Championship, winning 29 of 29 races. The legend was born. The key date for UK buyers was 1997, when UK imports of its successor, the Skyline GT-R R33, began. Although subsequent information has cast doubt on the veracity of that car's sub-8 minute Nürburgring lap time, here at last was a car that British buyers could buy from a Nissan dealer with a warranty. But not for long. In 1999, the Skyline GT-R R34 weighed in, available through only one authorised Nissan dealer, Middlehurst Nissan in St. Helens. With even more high-tech features than before, the R34 Skyline sold in modest numbers and was finally phased out in 2002, the 350Z sating the appetite of Nissan performance enthusiasts until the R35 GT-R arrived with its own stock of jaw-dropping feats performed on that snaking piece of tarmac through the Eifel mountains.
What You Get
Part of the appeal of the Skyline GT-R was that despite being rapid and eminently tuneable to go even faster, it nevertheless had seating for four, a fairly decent sized boot and was sufficiently untemperamental that you could use it every day. Four-wheel drive gave it all-weather capability - handy in this damp and pleasant land - and our V-Spec models were also equipped with ATTESSA-ETS-PRO, a system which switched drive to whichever of the four wheels most needed it, correcting the car if it skidded from its intended line.
When developing the R34, Nissan's engineers took on board criticisms that the interior was a little undramatic for a car costing over £50,000 and fitted one of the most diverting features ever to grace a car's dashboard. The multi-function display could relay all manner of virtually useless information such as turbo rpm, exhaust manifold temperature and so on but the g-meter was the really fun toy. Yes, your internal organs and inner ear would tell you whether you were accelerating, decelerating or cornering, but seeing a little ball veering all over the display as you lurched from lock to lock was strangely compelling. The fit and finish of the R34 isn't bad, with brushed aluminium effect trim and, on UK cars at least, Connolly leather upholstery. There's also a six-speed Getrag close ratio gearbox and some great styling parts. The front and rear spoilers are huge, the eighteen inch wheels and Brembo brakes eyecatching, and the signature colour is Bayside Blue.
What You Pay
Please fill in the form here for an exact up-to-date information.
What to Look For
As regards reliability, much depends on quite how far removed from standard trim your Skyline is. A colleague ran one that gave nothing but problems. It was only when analysing these problems that every single failure could be attributed to ill-judged aftermarket parts fitted by the previous keeper. The six-cylinder engine is a barely changed derivative of the powerplant that debuted in the Skyline GT-R R32 back in 1989. Code name RB26DETT, it's a heavy old lump that was eventually killed off by emissions legislation.
The Skyline's oil coolers are located right behind the front spoiler, so even a light frontal tap can rupture these, rendering the car's engine susceptible to costly destruction unless it's switched off quickly. Tyre wear is an issue on cars which are used hard, and the low front spoiler of the R34 often comes in for some damage. Keep a look out for crash damage - the Skyline encourages tail out heroics. Otherwise, despite their complexity, Skylines are amazingly reliable. Middlehurst Motors are the source of UK Skyline expertise, being sole importers for new cars and having an expert eye for used stock. If a used Skyline has Middlehurst service records, it's a good sign. If not, make sure that the car's specification corresponds to the age it purports to be. Import cars have often led a chequered history, and as we have seen, proper UK Skyline experts are rare. The final tip is to make sure what you're looking at is a proper GT-R. Many GT-T models are dressed up and badged as GT-Rs but a lack of front driveshafts should give that particular game away.
Replacement Parts
(Estimated prices, based on an R34 GT-R). Spares for the Skyline aren't cheap, but when compared to a model with comparable performance, it's perhaps understandable. A big support network of owners and parallel importers has sprung up, so a bit of determined Googling may well pay dividends. An exhaust system costs in the region of £700, and a clutch assembly £300. Performance brake pads will cost around £150 for a front pair and the same for a rear set. An alternator runs to about £300, and a headlamp unit is £425.
On the Road
The Skyline driving experience is a bit special. From the angry growl of that straight-six engine to the visceral, sickening acceleration, it's a car that demands respect. Nissan's chassis engineers have succeeded where Mitsubishi's conspicuously failed in making a large car with a high level of techno-involvement fun to drive. Power out of a tight corner and you can feel the GT-R's electronics let the tail of the car drift wide before directing power to the front wheels, pulling the car back into a straight line. The first couple of times it will feel odd, but before too long you'll learn to exploit it and you'll be as sideways as a fiddler crab until you crash, are arrested or receive your first tyre bill.
The steering is firm and meaty in feel, and although the Skyline never feels small around you, it is wieldy and nimble on its feet. Enthusiast drivers rave over the earlier R32 model, being smaller and lighter than its successors. BMW's M5 is probably the closest thing the Skyline has to a rival, but even this car doesn't carry the urban kudos the GT-R exudes. An R34 GT-R will sprint to 60mph in just 4.6 seconds and has an identical maximum velocity.
Overall
The Nissan Skyline GT-R R34 is a bit of an enigma. Buy an unmolested example and you'll pay around twice as much as you would for an early BMW E46 M3, a vehicle that, if anything, is a more satisfying and talented driver's car. Go for a modified car and you'll need to know what you're up to because you're then into big bills territory. A quick search of the classifieds reveals a modified Skyline GT-R R34 selling for £65,000 which the owner had clearly spent a six figure sum on.
Overall? Well, you'll buy this Nissan for its charisma and menace. It has a definite personality and a wicked one at that. Even to this day, the Skyline GT-R R34 gets serious respect. Can you put a price on that?