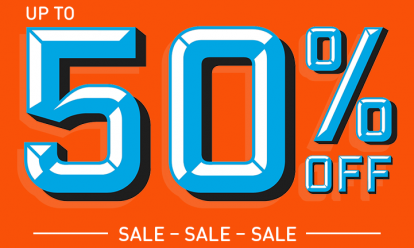 Get covered in our half price Breakdown Cover sale from just £7 a month.* We're the UK's best breakdown provider as voted by Auto Express drivers 2021.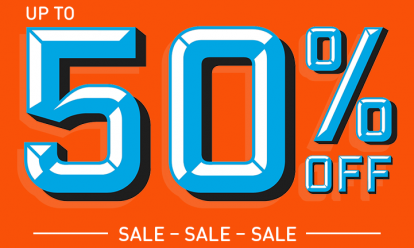 BY ANDY ENRIGHT
Introduction
Of all the versions of the 996 generation Porsche 911 offered, the GT2 is the most controversial. It's the fastest, scariest, most focused and most expensive and divides opinion like no other recent 911. Some say this is a car that Porsche should never have built. Others reckon it's a proper Porsche that credits its driver with talent and courage. One thing's for sure - it's certainly anything but dull. If you're looking for the wildest 911 experience and missed out on the GT2 when new, here's what to look for second time around.
Models
Models Covered:
(2 dr coupe 3.6 petrol [GT2])
History
The GT2 had form. There had been a prior 993 generation 911 GT2 that was equally scary and had developed into a cult car, beloved by those who wished to show they weren't scared of Porsche's wild be-winged wonder. The 996 series car was different. Although it at first appeared a more civilised car than its predecessor, looks could be deceptive. The GT2 was a beast. With a tweaked version of the 911 Turbo engine but with rear-wheel drive, no stability control systems to save the unwary, less weight and a spiky power delivery, the GT2 has never been a car for the brave but talentless. Small wonder it earned the nickname 'The Widowmaker'. Of course, skilled drivers could make the GT2 dance, to flow beautifully around a race track with furious pace. That's what it was designed for. Think you're up to it?
What You Get
It's probably easier to begin with what you don't get. You don't get four wheel drive, there's no stability control to save you from yourself, there are no rear seats and even the glass has been thinned to save weight. In the Clubsport version (likely to be specified by customers keen on track days), there's an interior package that includes a half roll cage, racing harnesses, a fire extinguisher system and flame-retardant upholstery for the seats.
The GT2 sits 30mm lower on the road and has a restyled front apron. A very slim grille was added just above it, below the leading edge of the bonnet. At the back, you also lose the rear spoiler which, in the Turbo, flips up and down like a performing seal depending upon your speed: the GT2's replacement is a large fixed affair, with extra air intakes tucked into the wing supports to feed the turbochargers.
Inside, carbon fibre trim has been liberally applied around the cabin to give that 'race car' feeling. There are huge race-style seats with leather trim and enormous wings on each side. Where the rear seats were, there are just deep, carpeted wells behind you. In fact, this is a rather good idea: the standard rear seats are useless anyway for anyone other than children and dwarfs. Removing them frees up a remarkable amount of luggage space.
What You Pay
Please contact us for an exact up-to-date valuation.
What to Look For
The 3.6-litre engine has proven to be a fairly rugged unit and always remember that the GT2 is a massively complex piece of engineering that requires regular and expert servicing to keep in tip top trim. The good news is that GT2 owners tend to be a fairly diligent bunch. Do check for accident damage and look for extended warranties. Don't be too worried about small cosmetic scuffs on the front splitter - all GT2s ride low and often have trouble negotiating speed humps as a result. Also check that the optional carbon ceramic brakes aren't on their last legs. Don't take short cuts when buying a GT2 - invest in an HPI check and be prepared to have the car inspected by an expert.
Replacement Parts
(Estimated prices, based on a 2003 GT2) Consumables for a Porsche 911 GT2 are reasonable. You'll pay £15 for an air filter, £4 for each spark plug, £10 for an oil filter, £16 for a alternator chain, and £15 for a fuel filter. Offset these costs by running any 911 exclusively on high quality synthetic oil.
On the Road
So while the GT2 is clearly based on 911 fundamentals, all of the bits that matter are borrowed from the pitlane. There's the 483bhp engine for a start, essentially the same unit used in the company's Le Mans-winning 911 GT1. This twin turbo flat-six 3.6-litre unit is truly state-of-the-art, using exotic materials like titanium to enable the engineers to create the fastest 911 ever built. Sixty is 4.0 seconds away en route to a maximum of close to 196mph. Though to be fair, the 'ordinary' 911 Turbo isn't far behind (4.2s and 189mph), the faster you go, the greater the difference becomes. Rest to 100mph takes 8.5s and should you have a racetrack to hand, you can accelerate from rest to 186mph and back again to rest before the 911 Turbo driver has even applied the brakes.
Even if you do settle for a standard Turbo, you'll have got yourself a car that's faster in its basic form than many of the race-prepared 911RS models that provided the inspiration for the GT2. Which of course was the purpose of developing them in the first place: to enable the creation of a sports car that anyone could enjoy - to the ultimate. Which is why future 911s will also benefit from the GT2's advanced six-speed manual gearbox, lifted directly from the original turbocharged competition GT2 Carrera, a car with over one million miles of racing development to its credit. Add this to stiffer suspension, competition spring rates and dampers and you've a machine capable of phenomenal cross-country speeds.
Overall
The Porsche 911 GT2 isn't going to be for everyone. Many owners keep theirs for less than a year before trading down to something with a little more compromised. If, on the other hand, you're up for a challenge and have the requisite skill level and funds, go right ahead. When you get things right in a GT2, there's not a great deal that's more rewarding. Bear in mind that if you do get things wrong, you're probably going to be travelling at an unholy lick. One for the brave only.