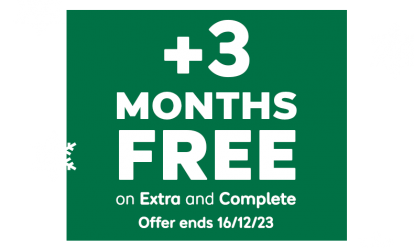 With 12 months of cover, new customers get an extra 3 months for free*.
*Added after 12 months, excludes Basic cover. New customers only. Ends 16/12/23, 7am.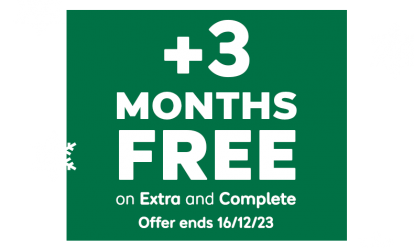 BY ANDY ENRIGHT
Introduction
Cars like the Clio Renaultsport V6 - to give it its full and rather cumbersome title - don't come around too often. Any company with its eye on the bottom line will quickly scotch such flights of fancy but normal rules do not apply at the Renaultsport division. From this unassuming facility have come some of the most delightful, exotic and, at times, impractical sports cars sensible money can buy. The Clio V6 is but one of a long line and is rapidly becoming a collector's item. Get in quick if you want to pick up a used bargain.
Models
Models Covered:
Clio V6 230 - [2001-2003]Clio V6 255 - [2003-2005]3dr hatchback 3.0 V6
History
Following on from the Renault Alpine GTA and the Sport Spider, it was only a matter of time before Renaultsport turned their attention to the Clio. This competition division's primary purpose at the time was to churn out 3.5 litre V10 750 bhp engines for their F1 team, but it seems they needed diversions such as putting an F1 powerplant in an Espace just to see what it would be like. In between building carbon fibre engines for a light aircraft and a sledge, Renaultsport recognised that the Clio possessed one of the best chassis in its class and that their Clio 172 had already established itself as a favourite among hot hatch fans.
Few expected the monster that was launched in 2001 to a bemused nation. With a 230bhp V6 engine mounted amidships behind the front seats, this car was, in fact, only marginally quicker than the 172 and cost twice as much. With extreme styling and tonnes of attitude it harked back to the old 5 Turbo 2 of the Seventies. Although the parts were made in France, the actual kits were instead screwed together in TWR's workshops in Uddevalla in Sweden. 250 examples made their way to the UK.
The original version was a notoriously tricky handler and the few cars that did sell in the UK were bought largely because of their perceived exotic nature rather than their reputation as a driver's tool par excellence. Renault made some small changes to the suspension system but the fundamental problems - a wide track, short wheelbase and engine plumb in the middle of it all - was best exploited only by very skilled drivers.
In 2003, the company launched an improved version, with power going up to 255bhp and a far more benign chassis. Renault worked hard at enhancing the handling of the Clio V6 255, increasing the wheelbase by 23mm to help stability, widening the track at the front by 33mm and stiffening and revising the front suspension. In October 2004, the car received Titanium-coloured side air intakes and in early 2005, the last cars were sold.
What You Get
It says a lot for Renault that they've been able to create something so desirable out of fundamentally standard parts. Over 85% of the car comes from other Renault models - 45% from the Clio and most of the rest from the Laguna, which donates the 3.0 litre V6 24v engine, also used in the Espace. For both these models however, the unit develops `only' 210 bhp.
Fitting such a large powerplant in a car as small as the Clio could certainly be described as a challenge. It was however, an approach the development team preferred to what would have inevitably been a turbocharged alternative. Cooling such small capacity, high output engines is usually a nightmare. The mid-engined 5 Turbo for example, had no fewer than 13 air intakes but still fried its passengers on even the shortest journeys. As you might expect from a thinly-disguised racer, all the body panels are made from moulded composite material rather than pressed metal. Inside however, it's nothing like as exciting. Apart from the lack of a rear seat, it's all so standard that the effect would be disappointing were it not for the gorgeous aluminium gear housing.
To be fair, plenty of effort has been made, with leather and alcantara-trimmed bucket seats, mock aluminium highlights on the dashboard and doors and white instrument dials. Luggage room, as we've said, is very much at a premium. However, a 45-litre stowage space with a useful retaining net is located between the backs of the seats and the engine compartment, while a 67-litre luggage compartment is under the front bonnet panel. As you'd expect for a car of this price, there's also plenty of equipment included - air conditioning, electric windows, twin front and side airbags and the like; all the kind of things that well-heeled executives seeking an occasional weekend toy will expect.
What You Pay
Please fill in the form here for an exact up-to-date information.
What to Look For
It's fair to say the Renaultsport Clio V6 isn't the most trouble free motoring experience you're likely to enjoy. Problems such as sticking clutch cables, faulty speedometers, gremlins in the electronics and truculent cold weather starting - which is ironic given they were shipped from Sweden - have all been reported. All models are highly sensitive to poor tracking, so check the tyres carefully for signs of wear. Interior plastics are rather insubstantial and the engine cover is a part that fails with some regularity.
Replacement Parts
Your best opportunity to find discount parts is via an owner's ring such as www.cliosport.net although your Renault dealer will have parts off the shelf. Just don't expect them to be cheap. Parts that are Clio V6 specific, such as body panels, are hard to come by but the reassuring thing is that many mechanicals are either Clio or Laguna-based.
On the Road
The first charge of not being quick enough was one that stung Renault, but was largely of their own making. The brutal truth was that the first Clio V6 was only half a second quicker to 60mph than a car costing half as much, the Clio 172 Cup (which was superseded by the 182 Cup). What's more, the handling of the mid-engined V6 was, to put it mildly, interesting. When they ran a press launch for the car at a twisty circuit, few journalists managed to complete a lap without relinquishing control of their vehicle at some point. Granted, that's probably more of an indictment of the driving skills of Her Majesty's press corps, but the Renault was nevertheless a tricky handler, especially in the wet - all power to the rear wheels, tiny wheelbase and a rather limited amount of steering lock to play with when the back end decided to overtake you. Things have changed since then.
The Clio Renaultsport V6 255, to give the more recent car its full appellation, not only uses a redeveloped version of the 3.0-litre 24-valve V6 engine but also runs on a comprehensively redesigned chassis with Michelin Pilot Sport tyres. This Clio will rattle off the sprint to 60mph in 5.6 seconds and top out at 152mph - figures that will leave a humble Clio 182 puffing in its wake. With 25bhp more to call upon compared to its predecessor, the Clio V6 255 offers a good deal more in terms of mid range power, all marshalled by a six-speed gearbox.
This Clio needed to do more than just drop the hammer in a straight line if it was to be remembered as a decent hot hatch. After all, cars of the time like the Alfa 147 GTA, the Volkswagen Golf R32 and the Ford RS Focus weren't far off in terms of outright pace and none of them has a proclivity to disappear backwards through hedges. Renault worked hard on improving the handling of the Clio V6 255, increasing the wheelbase by 23mm to help stability, widening the track at the front by 33mm and stiffening and revising the front suspension. The end result is that the car is now far more likely to lapse into a progressive four-wheel drift as you probe the edges of the handling envelope rather than snap into irretrievable oversteer.
The steering, if anything, became marginally less user-friendly in the Clio V6's second incarnation. There's still a lot of power assistance which robs it of outright feel, and the larger tyres mean that the steering lock is even tighter. Attempt a three-point turn in a tight street in a Clio V6 255 and you may want to first check that you've got an adequate supply of food and water. Likewise, despite its revised cylinder head, the engine is still mounted behind the driver with a rather tall centre of gravity. The net result is that, in the dry at least, the Clio is now a genuinely fun car to drive as much of the fear factor has been removed. It's still a handful in the wet, at which point something a little less extreme would make far quicker progress.
Overall
The world would be a duller place if it wasn't for cars like the Clio V6. Yes, it had a tough time staking a claim on any objective basis, but the Renault is a car that makes people smile, stare and just plain gawp. Not many £12,000 cars can do this and it's as close to a bulletproof investment as a fast Renault is ever going to get.