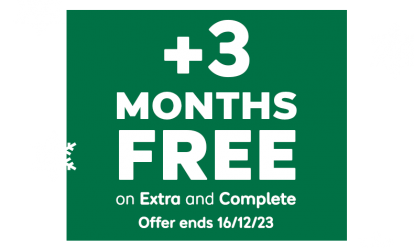 With 12 months of cover, new customers get an extra 3 months for free*.
*Added after 12 months, excludes Basic cover. New customers only. Ends 16/12/23, 7am.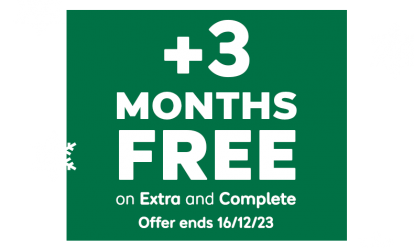 By Jonathan Crouch
Introduction
The vast majority of Peugeot 508 customers choose the SW estate version - and you can see why. It's sensibly practical, yet very good looking. The brand's first generation 508 SW was improved in this facelifted post-2014-era guise, but its essential virtues remained much as before, with comfort, style and practicality all strong selling points. It's still not the most dynamic choice you could make in search of a used 'D' segment medium range estate model, but it's a consummate cruiser that in this updated MK1 form benefitted from extra technology and the option of a more efficient BlueHDi diesel engine. Both these things combined with the smarter styling to keep this SW estate line-up current until it was replaced in 2018. Does it stack up as a used buy?
Models
5dr SW estate (Petrol - 1.6 / Diesel - 1.6 HDi, 2.0 BlueHDi, HYbrid4 diesel/electric)
History
The humble station wagon. No longer quite so humble these days. In fact, estates have become something of a fashion statement in recent years. You'd choose one over the ordinary saloon model even if you didn't necessarily need the extra carrying space. Most Peugeot 508 buyers do. Here's the 508 SW model, which was launched in 2011, then improved in 2014. It was even offered in clever diesel hybrid RXH form. This station wagon model sold until 2018. Let's check it out as a used buy.
What You Get
We tend to expect something special of Peugeot in the styling department, a distinguished elegance that carries a bit of weight. The original 508 certainly had a very clean shape but it lacked that gravitas, that. certain something that ought to differentiate a Peugeot from, say, a Ford or Vauxhall. To that end, this facelifted MK1 model got a smarter, more upright front grille with a central lion motif to provide a bit more visual clout, with chromed styling that was more assertive and added another 16mm of length to the front overhang. The bonnet was re-styled to be a little more handsome too, re-shaped to be more horizontal and give the car what the brand hoped was a more contemporary look.
Lift the optional powered tailgate on the SW estate model and a 512-litre luggage compartment is revealed, which is a useful improvement on the 473-litre boot you get in the saloon variant. Good too, that there are practical touches, an optional load net and solid hooks for restraining straps there to ensure that your eggs don't end up merging with your Iron Bru.
Take a seat behind the wheel and if you had experience of the original version of this car, you'll find that this improved model offers up a noticeable improvement in quality, with softer trim finishes and higher quality cloths. The main interior change though with the MK1 model update was the addition of a 7" colour touchscreen to the dash, the idea being to intuitively group together most of the vehicle's main functions and so reduce button clutter.
What You Pay
Please fill in the form here for an exact up-to-date information.
What to Look For
We came across plenty of very satisfied 508 SW buyers in our ownership survey but inevitably, there were a few issues. One owner complained of the wipers hitting the A-pillars. Another had issues with the air conditioning, the wipers, the stereo and the electrics. We came across reports of various interior rattles, so make sure the car you're testing was one of the better screwed-together ones. Another owner found the engine cutting out in cold weather. Otherwise, it's just the usual things. Check the alloy wheels for kerbing damage. And the rear part of the interior for child damage. And insist on a fully stamped-up service record.
Replacement Parts
(approx based on a 2015 508 2.0 BlueHDi excl. VAT) A pair of front brake pads are between £31-£78 depending on brand. A pair of rear brake pads are between £18-£44. A pair of front brake discs start in the £45 to £60 bracket, but you can pay up to £130 for pricier brands. A pair of rear brake discs start in the £40 to £75 bracket, but you can pay up to £120 for pricier brands. A rear shock absorber costs around £25. Air filters sit in the £9-£11 bracket. Oil filters cost around £4-£6 and a timing belt is around £24. A rear lamp sits in the £160-£180 bracket; a headlamp is around £300.
On the Road
The big news with this revised 508 SW model was the addition of the brand's latest generation 2.0-litre BlueHDi diesel, offered with 150bhp in manual form or with 180bhp as a 6-speed automatic. In either case, there was enough performance to compensate for the fact that the revised MK1 508 line-up was a diesel-only range. An SW version 150hp BlueHDi 2.0-litre variant makes 62mph from rest in 10.1s on the way to 130mph but more importantly putting out a pokey 370Nm of torque, so you won't have to stir the gearbox too much into action if you're really running late.
Alongside the BlueHDi offerings in this post-'14-era line-up sat the older Euro5 engines carried over from the original 508 range. Some original buyers opted for the entry-level 1.6-litre e-HDi diesel models which offer 115bhp. A better choice though, might be the version that bridges the gap between that base 1.6 and fully-fledged BlueHDi 508 motoring - namely the 2.0-litre HDi 140bhp variant.
Overall
Not all mid-term facelifts are significant but the one delivered to this 508 SW certainly was. In this form, the car was smarter, cleverer and better equipped. In other words, we're talking about a very complete package. Would you really want the kind of stripped-out, basic BMW 3 Series Touring or Audi A4 Avant you'd have to pay more for in preference to one of these? More pertinently perhaps, would you rather have a more ordinary-feeling Vauxhall Insignia Sport Tourer or Ford Mondeo estate? These are key questions if you're in the market for a conventional spacious used station wagon of this sort. Try a 508 SW and you might well find that answering them is a little easier.