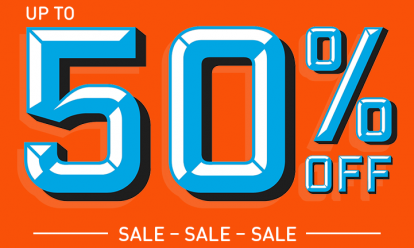 Get covered in our half price Breakdown Cover sale from just £7 a month.* We're the UK's best breakdown provider as voted by Auto Express drivers 2021.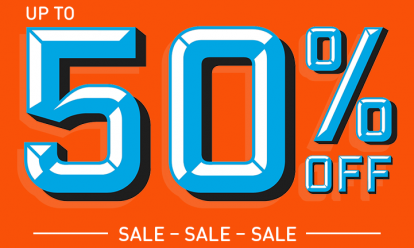 By Jonathan Crouch
Introduction
It took Peugeot a long time to get round to designing its own purpose-made People Carrier but when at last we saw the brand's 5008 seven-seater in 2010, it proved to be an impressive first effort. An improved version with smarter looks, cabin upgrades and extra equipment was launched late in 2013 and that's the car we're looking at here as a potential used buy. In this usefully revised form, this MK1 model Peugeot 5008's attributes remain appealing - cosseting ride and refinement plus more total luggage space than any other affordably-priced family MPV can offer.
Models
5dr MPV (1.2 e-THP, 1.6 VTi, 1.6 THP, 16. HDi, 2.0 HDI)
History
If your family needs a People Carrier with seven seats, you've to choose between something quite compact and something quite large. Like us, you might very well conclude that neither of those solutions is exactly ideal. In which case, it might very well be worth you trying one of these - Peugeot's 5008.
We're looking here at the improved version Peugeot launched late in 2013, three years after this car's original launch as the company's very first home-grown MPV. For years, the brand had relied on its PSA Group stablemate Citroen to cover off the People Carrying market, but that maker's Picasso line-up proved a little extreme for some more conservative family folk. With the 5008, Peugeot hoped to mop up some of these sales, amongst people perhaps who otherwise would have opted for sensibly-minded rivals like Volkswagen's Touran or Toyota's Verso. It was a car that cost the same kind of money as these alternatives but offered significantly more space: it was a strong proposition.
From a brand with more of a People Carrying heritage than you might think. Though Renault usually gets the credit for pioneering modern era MPVs with its Espace and Scenic models of the Eighties and Nineties, perhaps they shouldn't. After all, twenty years before that, Peugeot were selling thousands of their 504 and 505 Familiale estates with three rows of seats to larger families. No one called these cars 'compact MPVs' or recognised them as ground-breaking but looking back, they performed pretty much exactly the same role an affordable seven-seater People Carrier like this MK1 model Peugeot 5008 did in its era. This MPV sold until 2017, when it was replaced by a MK2 model 5008 that was re-launched as a luxury SUV.
What You Get
This 5008 has the kind of modern, streamlined glassy feel that you'd expect from a modern People Carrier in this segment, a look changed just enough in this facelifted guise to fit match Peugeot's more recent design language. The most notable changes are found at the front where sharper, more beady-eyed headlamps flank the kind of signature chrome-trimmed 'floating' front grille you'll find on the brand's other models from this era. There's a lower air intake below that, on each side of which 'C-shaped' chrome foglamp trim panels pick out the corners of the car.
And in profile? Well there are certainly sportier, more fashionable shapes in this segment from this period. Even so, this one still looks quite smart, sitting wide and low to the road with a sleek 0.29Cd drag co-efficient and a high waistline that Peugeot hoped would confer an impression of passenger safety. Despite this, there's a generous expanse of glazing aided by neat design touches like the way that the large quarterlight merges uninterrupted into the rear screen.
The square rear is designed for practicality first and foremost, with a low loading lip and a wide tailgate rising to access a cargo area that can be one of the very biggest in the class - though not, it must be said, when all seven seats are in use. As with most rivals, that's a seating layout that'll leave you with very little cargo space to play with - you'll probably be able to fit in a few shopping bags, but not much more than that. There's nowhere to store the boot cover when not in use either.
That won't matter too much to most likely buyers though, given that much of the time, they'll be using this car with the third row seats folded into the floor in a configuration that also frees up use of a 60-litre under-floor compartment. With this layout in place, the 5008 is bettered in this segment only by the Ford S-MAX - and then only because that's a significantly lengthier car. Otherwise, no other compact seven-seat MPV from this period can match the room available here. With the sliding middle bench pushed right back, there's 758-litres on offer. Push it forward and that figure rises to 823-litres.
Where this Peugeot's spaciousness really is impressive though, is when you're able to fold both second and third row seating and use all the luggage space it can offer - a full 2,506-litres, that a figure no other MPV can get close to in this sector. The longer Ford S-MAX just mentioned can get nowhere near this total: nor can other longer rivals from this period like Citroen's Grand C4 Picasso and Vauxhall's Zafira Tourer. In fact, it's even around 200-litres more than you'd get from the most of the much more expensive full-sized Large segment People Carriers you'll find in the next class up, cars like Ford's Galaxy and Volkswagen Sharan. Most 5008 models also came fitted with a fold-flat front passenger seat for longer items like surf boards or mountain bikes, allowing a load length of up to 2.76m.
At the wheel where the high centre console splits the front seats to create a cockpit effect around the driver, Peugeot has been clever in creating a car that elevates you for a better view but retains the steeply-angled steering wheel and laid-back seating position that you'd get in a conventional hatch. With a large windscreen and deep side windows, it's a particularly light and airy cabin thanks to a total glazed area that can be as much as 5.77m3 if you get yourself a car fitted with the huge optional panoramic glass roof. It's all based around a design dating back to 2010 but give-aways of that are few - maybe only the lack of steering wheel controls and the siting of the optional sat nav screen up on the top of the dash rather than in the centre console.
Otherwise, the interior remains one of the very nicest you'll find in this class of car from this era. Peugeot owns the company - Faurecia - that provides the cabinwear you'll find in many prestige brand models and even if you didn't already know that, you'd maybe be able to guess the fact from a glance around this cabin with its expensive soft-touch materials, metallic highlights and the lovely padded surfaces you'll find on the door waist rails and the fascia top. And storage capacity? Well, though the glovebox is a bit small (because half of it's used as a fusebox), room for your family's everyday paraphernalia is otherwise plentiful thanks to large door pockets, a storage area under the steering wheel, an air-conditioned 10.5-litre centre console storage bin big enough for a couple of half-litre bottles and on most models, under-front seat storage. As before, the centre console is set high, enveloping the driver into what Peugeot hopes is an 'aircraft-style' cockpit, set off by hi-tech touches - things like the head-up display panel that rises into your line of view at the bottom of the windscreen on plusher models.
Or at least it does once you've fiddled about matching the angle of the colour co-ordinated head-up display to the seat height you've chosen, that seat height wide-ranging enough to vary your position at the helm from being either low and family hatch-like. Or high and commanding. We're guessing that most owners will want a loftier-style perch, not only because it makes them feel more in charge but also because it gets around a few of the restricted visibility issues you'll have on the occasions that your 5008 is packed full of people.
Move into the second row and you'll find there's a proper MPV seating arrangement too. Unlike some People Carriers, this one doesn't position the unfortunate middle rear passenger with legs astride a central transmission tunnel and perched on some hard and narrow piece of bulging foam. Instead, there's a completely flat floor and a rear cabin seating area made up of three separate identically sized chairs (all with Isofix childseat mountings) that can be reclined, folded flat or slid backwards and forwards independently of one another with a range of up to 130mm. True, the slight extra narrowness of this cabin might create the odd grumble if you've three really bulky adults passengers to carry shoulder-to-shoulder on a long trip, but a trio of smaller folk - or three children - should be very happy indeed. Practical touches on most models include ventilation in the side pillars, under-floor storage compartments and aircraft-style fold-out seat back tables.
Access to the rearmost seats is aided by a single-action movement by which the outer second row seat cushion lifts and the seat back moves forward to create enough space for passengers to enter through the sliding side door without ungainly clambering.
Once you do get yourself sat in the very back, there's a bit more space than you'll find in smaller models in this class from this era, cars like Volkswagen's Touran, Kia's Carens and Toyota's Verso. It also helps that the seats are set a little higher than those in the row ahead. But that still doesn't mean they'll be especially comfortable for two tall adults on a long trip. Having said that, we need to be fair about this: no compact MPV measuring in at just under 4.6m in length is going to be able to offer that. On the plus side, the fact that the second seating row has one of the widest sliding ranges in the segment means that if you are travelling seven-up, it'll be easier to tailor the cabin to the needs and heights of your various occupants.
What You Pay
Please contact us for an exact up-to-date valuation.
What to Look For
We came across plenty of satisfied 5008 owners but inevitably there were a few that had issues - things you'll need to look out for on the used market. A number of buyers reported various assorted small electrical failures, so check that everything works as it should. One owner mentioned an issue with badly fitting trim around the driver's door. More significant issues experienced include an engine oil pressure issue, cylinder injector problems, fuel waxing issues and a gear sensor failure. One owner experienced a clutch assembly break-up that affected the flywheel and the clutch. We also came across reports of electronic handbrake failures and brake juddering. Look out for these issues too.
There have been nine recalls on the 5008. The issues covered range from windscreen trim detaching on early cars, to water leaking into the rear doors, fuel and oil leaks and incorrectly tightened bolts on the brake callipers mounting points. Check the online recall database on the DVSA website to see if the model you're looking at has been affected by a recall, and if so whether the remedial work has been carried out.
Replacement Parts
(approx based on a 2014 5008 1.6 HDi 120 ex VAT) An air filter will be priced at around £14 and an oil filter will be in the £6 to £12 bracket. You'll pay around £100-£125 for a radiator. A set of brake pads will cost in the £30 to £48 bracket. And you'll pay around £90 for a brake disc (or up to £140 for a pricier brand). Look to pay around £14 for a replacement wing mirror glass. A rear lamp costs around £376. A headlamp replacement costs around £237, but you could pay up to around £495 for a pricier brand.
On the Road
The 5008 was always one of the better handling compact 7-seat MPVs, giving some credence to the strapline Peugeot's marketeers used when they launched it - 'enjoyed by families, loved by drivers'. So, for example, in contrast to the dull, rather lifeless steering that many People Carriers offer, you get a helm that actually enables you to properly feel what's happening beneath the wheels - and there's plenty of grip, if not quite the level of feedback that you'd get from something like a Ford S-MAX. But don't get too carried away. This Peugeot's real forte is in effortlessly soaking up the miles on longer trips, journeys where qualities like the supple ride and excellent refinement come to the fore. It's also worth remembering that, measuring in at nearly 2m in width, the 5008 is a large vehicle and can feel like it, especially in urban traffic. Its short overhangs do help when manoeuvring though, as does the high driving position.
Having said all that, as we suggested at the beginning, this car is a more engaging driving companion than you might expect a seven MPV to be. Certainly, should you find yourself running late for the school play or needing to head home especially quickly to save that casserole you forgot to take out of the oven, this People Carrier will play along thanks to the well controlled bodyroll that's a by-product of the rather firm ride. Peugeot actually developed a system that took this a stage further - 'Dynamic Roll Control' - but unfortunately, this was fitted only to the top 150bhp 2.0 HDi diesel variant. It's a clever system that pressurises the damper of whichever rear wheel is on the outside of any given bend - so keeping the car level. And to a great extent it works too, yes further reducing body roll but also giving this car a surprising feeling of agility, with impressive front end bite through the bends that's also aided by plentiful grip and precise steering feel.
When this facelifted 5008 was introduced in late 2013, its engine range was very little different to that Peugeot offered when the car was originally launched back in 2010. That meant a line-up based primarily on 1.6-litre VTi petrol and 1.6 HDi diesel units, with a 156bhp 1.6 THP petrol option and a 2.0-litre HDi diesel powerplant at the top of the range. In 2015 though, changes were made, with the introduction of more efficient BlueHDi technology for the diesel engines and a new-generation three cylinder 1.2-litre e-THP petrol unit.
Petrol power though, will be less than ideal if you're thinking of doing a bit of towing. For this, a better choice would be something from the diesel line-up, which starts with a 115bhp 1.6-litre HDi variant offering nearly double the amount of torque available from the base petrol model. This engine is also offered in a more frugal e-HDi guise you have to have with an EGC automatic transmission that's jerky enough to make us want to stick with the manual model, despite the manual stick shift's rather long throw. That leaves only the top 2.0-litre HDi model we mentioned earlier. In 150bhp manual guise, it'll take you from rest to 62mph in 10.0s en route to 118mph - that's a fraction faster than the 163bhp 6-speed automatic version can manage.
Overall
There's an honesty and integrity about this 5008 that should appeal to MPV buyers in the mid-sized 7-seat segment. It isn't trying to be some sort of lifestyle People Carrier promoted by impossibly fashionable folk with bronzed skin, a kitesurfing kit and no visible means of income. No, this one's a car for the real world, for messy kids, dogs with muddy paws and family emergencies. From, a brand that makes surprisingly little of the fact that in terms of total luggage capacity, this is one remarkable vehicle.
To put that into perspective, here's a car that measures in at only just over 4.5m - little more than a compact Ford Focus family hatch. Yet it offers more total seats-down luggage space than an enormous Ford Galaxy. That's quite a feat of design - and it's one worth remembering if you're likely to be tempted away by trendier, more fashionable and maybe even more efficient choices in this sector.
Yes, it's true that the extra space doesn't make this Peugeot any better than its compact MPV rivals in terms of third row passenger space - you really will need to pay the extra for something Galaxy-sized for that. But if your use for the 6th and 7th seats is only for kids and is only occasional, a 5008 could still be all the MPV car your family ever needs.