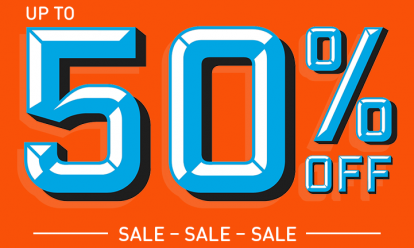 Get covered in our half price Breakdown Cover sale from just £7 a month.* We're the UK's best breakdown provider as voted by Auto Express drivers 2021.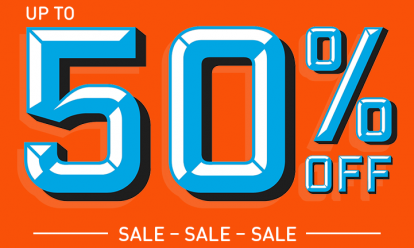 By Jonathan Crouch
Introduction
Gone are the days when all People Carriers really had to do was to come up with clever ways to carry people. Today, in the face of competition from Crossovers, SUVs and ever more versatile family hatches, MPVs have to be a bit more exciting and aspirational, Especially if they want a slice of the medium-sized volume sector where Zafiras, Scenics, C-MAXs and Picassos hold sway. Back in 2010, this second generation Mazda5 promised to be exactly that. How does it stack up as a used buy?
Models
5-door MPV [1.8, 2.0 petrol / 1.6 diesel]
History
We're born, we grow up, we get married, we have kids, we buy a People Carrier. There's sometimes a crushing predictability to the path life takes isn't there? The MPV is seen both as great facilitator of successful family life and as the type of car that happens to people when their commitments finally nail the coffin lid shut on their desires. Not that it has to be like that of course. MPVs can be cool, stylish and fun but they just have to be a bit cleverer about it. And this second generation Mazda5 claimed to be one seven-seater that had its thinking cap on.
Though half a million examples of the original MK1 model Mazda5 were sold worldwide, it was always something of a minority choice in the UK, forgotten by a Zafira, Picasso and Scenic-buying 7-seat mini-MPV target audience constantly preoccupied by dirty nappies, first steps and forgotten PE kits. And this despite its unique provision in the mini-MPV class of the kind of useful sliding side doors that until the MK1 Mazda5's original introduction in 2005, had been limited to much larger People Carriers. Hence the need in 2010 for a MK2 model able to keep much of what made the original work but wrap it in a package more likely to get noticed. It sold until 2016 and wasn't replaced.
What You Get
MPVs are square, boxy things - or at least some of them are. This one's as practically-shaped as any but hides the fact with a curvy design language that Mazda calls 'Nagara Flow'. Where you notice it most is up and down the flanks where rather curious wave designs have been pressed into its side panels, apparently intended to evoke thoughts of rolling waves and windswept sand dunes. It's all very colour and angle-sensitive and won't be to everyone's taste but it is strikingly different.
What really matters of course is what all this fancy panel work conceals. Don't expect this car to have as much space as a Galaxy, S-Max or Sharan-class large MPV, but it can offer a cabin much larger than any vehicle just 4.5m long has any right to provide. You enter in through twin sliding side doors that are an unusual inclusion on a car of this class and will be gratefully appreciated by any parent who's suffered the embarrassment of watching offspring remodel the bodywork of adjacent cars in tight carparks in their rush to get out. For this MK2 Mazda5, the doors were made bigger and slide back (in some cases with optional electric power) to reveal a wider aperture than normal, making it easier to access the rear seats via the low, wide step and lean in to make sure the kids are buckled up.
Inside, the Karakuri seat design is really very clever. The seats in the centre row slide backwards and forwards by up to 270mm, so you can prioritise your legroom or that of those behind - and the chairs recline by up to 50-degrees for greater comfort on longer journeys. The pop-up middle row tables will please the kids too - and you'll need to be a child to properly fit into the centre seat in the second middle row. It's so small as to be hardly a seat at all, though is, to be fair, only really designed for little ones or occasional adult use. When not in use, it can be very neatly folded out of the way to create a spacious 4-seater cabin using the same kind of seat-eating-seat system that you'll also find in a Ford Grand C-MAX. You simply lift the cushion of the left hand middle row seat then flip the middle seat base into the space beneath. The middle backrest can then be folded down to create a table or an armrest. Or you can fold out a neat Karakuri storage box to occupy this middle position: it's artfully concealed under the cushion of the righthand middle row seat and when you fold it out, you also free up a large 6.3-litre storage space under the cushion.
The floor rises to the rear, theatre-style, to ensure passengers in the second and third rows have an unobstructed view ahead. If you're planning to use the third row of seats, you'll probably want to take advantage of the way that the middle centre seat backrest can hinge out of the way to create an access corridor to the very back of your Mazda5. Here, the two occasional third row seats that fold out of the floor when needed are, as with all 7-seater MPVs in the compact class, really designed either for children or reasonably agile adults on very short journeys.
Of course, if you are using this third row, then there won't be much luggage space on offer behind it - just 112-litres in fact, though there is a very shallow concealed underfloor compartment to keep valuables away from prying eyes. So if you're regularly going to be travelling 7-up, you might want to invest in the kind of substantial roofbox made possible by this car's 75kg maximum roof load. Of course, you won't want to be bothered with all of that if you're only carrying four or five people. That'll allow you to fold the extra boot-mounted seats down and free up the 426-litres on offer. A total which of course can be extended further if you're able to further fold down the middle seating row - to free up 857-litres (floor to belt-height) or 1,566-litres (floor to ceiling).
At the wheel in what Mazda calls a 'driver-centric' cabin, you sit behind a windscreen more steeply raked than you'd expect from a people carrier, adding to the sportier feel that the designers were obviously trying to create. It's not the plushest cabin of any car in this sector, but it is very well laid out, with the deeply recessed circular instrument clusters flanked by a compact and space-efficient centre console that houses audio and climate controls. And there are plenty of storage compartments dotted around for small items, including six-cupholders, two bottle-holders and an 11-litre glovebox.
What You Pay
Please contact us for an exact up-to-date valuation.
What to Look For
Most Mazda5 buyers were came across in our ownership survey were enthusiastic about this car. Really high-mileage cars may have tired suspension components so have this checked. A full service history with evidence of regular oil changes is particularly important for the diesel engine. Otherwise, the issues we came across were relatively minor ones. Check out the infotainment system; there were reports of faulty Bluetooth connections and faulty sat nav set-ups. A lot of these issues can be solved by software updates and a larger SD card. As usual with MPVs, check the interior carefully for signs of child damage. And check the alloy wheels for signs of undue scuffing.
Replacement Parts
(approx based on a 2013 Mazda5 2.0 petrol) An air filter costs around £10-£15 and an oil filter costs in the £6 to £8 bracket. Front brake pads sit in the £21 to £35 bracket for a set, though you could pay up to around £50 for a pricier brand. Rear brake pads cost in the £13 to £40 bracket. A pair of front brake discs cost in the £47-£62 bracket, though you could pay as much as around £140 for pricier brands. A pair of rear brake discs costs in the £45 to £75 bracket. Wiper blades cost in the £7 to £18 bracket. A water pump costs in the £23 to £58 bracket. A shock absorber is in the £46 to £5 bracket.
On the Road
Whatever you think about Mazda's 'Zoom Zoom' advertising programme, it does at least have some basis in fact. By and large, Mazda's are better to drive than products from most rival brands, a dynamic standard that's even more noticeable when applied to genres like MPVs that have no right to be sporty at all: as is the case here. You can't create a sportscar out of something so big and high-sided, but you can make something surprisingly enjoyable to drive. Something that can really reward on the backroads home once you've dropped the kids off at school. In this class from this era, only Ford's Grand C-MAX can rival this car in this respect.
The reasons why have to do with what Mazda calls a more 'linear feel' to the whole driving experience, smoothing out everything from braking to steering to suspension so that the car flows with you through the bends with much less body roll than you'd normally expect from a people carrier, thanks to a 17% increase in chassis stiffness. It also helps that refinement is excellent thanks to a 10% drop in wind noise over the old MK1 Mazda5 model, the 6-speed gearbox is slick and that, as with most MPVs, you sit a little higher up at the wheel for a more commanding view of the road ahead. That helps when parking too, as does the fact that there's a tight turning circle, just 11.2m kerb-to-kerb.
On to engines. You'll struggle to find an example fitted with the entry-level 115PS 1.8-litre petrol unit. More frequently sighted is the 150PS 2.0-litre variant that's rather confusingly badged 'DISI' - short for 'Direct Injection Spark Ignition': diesel drivers need not apply. For them, there's a 115PS 1.6-litre diesel that though frugal and flexible, isn't especially fast, needing 13.7s to complete the rest to sixty sprint. The 2.0-litre petrol version is of course plenty more rapid, covering the same increment in 11s on the way to 120mph, but even here, the feeling is never one of exceptionally rapid progress. Torque - pulling power - is more what this car is all about, one reason why it can boast an unbraked towing limit of 600kg.
Overall
Styling and driving dynamics should never dominate the people carrying remit, but in recent times, it's been good to see both these things assume greater prominence in cars like this one. Sleek lines and curvy detailing certainly add an element of interest that's often missing from the MPV class and this Mazda5 will be better to drive than you'll expect it to be too.
Add in the versatility of the neat sliding side doors, plus build quality and practical seat design that few rivals can better and you've an often-ignored but very informed choice in the compact Zafira, Scenic and C-MAX-class 7-seat MPV sector from the 2010 to 2015 era. Most Mazda5 owners we know swear by them. And we can see why.