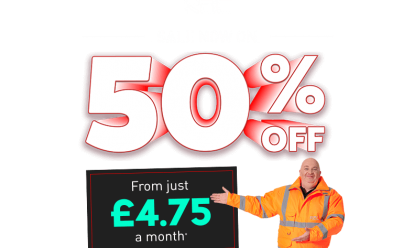 Get covered in our half price Breakdown Cover sale from just £4.75 a month.* We're the UK's best breakdown provider as voted by Auto Express drivers 2021.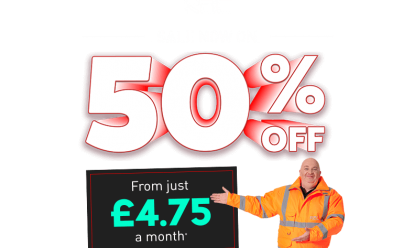 BY JONATHAN CROUCH
Introduction
The 405 was the French manufacturer's first attempt at a front-wheel drive mid-size car. It replaced the much-respected 505 and had quite a reputation to live up to. That it became a huge success for Peugeot is due mostly to a superb chassis plus strong and reliable mechanicals. There was also an incredibly wide model range that seemed to offer something for every niche of the family and company-car markets in which it competed.
The 405 saloon was replaced in 1996 by a similar looking model, the 406, though the new car was substantially changed. In the eight years that the 405 saloon was in production (the estate lived on into 1997 until the 406 version arrived), it helped Peugeot gain a big increase in UK market share. It also gave the company that elusive breakthrough into the fleet market, helped by assembling the 405 at Ryton to give it a 'Built in Britain' image.
Models
Models Covered:
Saloon and Estate: (1.4, 1.6, 1.8, 1.9, 2.0, 2.0 16v, 1.9 diesel, 1.8 turbo diesel [Style, GE, GL, GLx4, GLD, GLDT, LX, LXD, LXD Turbo, Quasar, Quasar D, Quasar DT, Style D, Style DT, GR, GRi, GRD, GRDT, GLX, GLXDT, SRi, SRDT, STi, STDT, GTXi, GTXDT, Executive, Executive D Turbo, Mi 16, Mi 16x4, Le Mans])
History
January 1988 marked the launch of the 405 in Britain with a choice of 1.6 and 1.9-litre carburettor engines as well as an injected 1.9. Six months later, the performance model arrived, bearing the curious name of Mi 16. Estates arrived in October 1988 and a four-wheel drive Mi 16x4 was released in late 1989.
Diesel cars were also available right from the start. These were immediately a great success and the 405 was, for a long time, the best-selling diesel saloon car in Britain, with the choice of 1.9-litre normally aspirated and, from August 1988, 1.8-litre turbocharged units.
A facelift was announced for the sales rush of August 1990 and consisted of revisions to trim levels and a more attractive dashboard. Just over two years later there was another facelift when catalysed two-litre petrol engines replaced the 1.9s. The interior was again revamped, the boot's opening was lowered to ease access and the suspension was improved.
Power steering became standard on all cars in March 1994 and air-conditioning was added across the range (excluding the entry-level Style) along with remote central locking. A driver's airbag was added in August 1994. Luxury two-litre petrol and 1.8 D-Turbo Executive versions arrived early in 1995 and the Quasar models in June.
The estate line-up was revised in February 1996 when the 406 saloon replaced the 405; these versions soldiered on until the 406 estates were ready for launch in February 1997.
What You Get
Attractive looks, a well-designed and hard-wearing interior and frugal engines, particularly the diesels. The estates are very roomy and handle well too, unlike some rivals. The huge choice of models can be difficult to wade through but essentially, the lower-order cars are not really very well equipped so try for the highest specification you can afford.
What You Pay
Please contact us for an exact up-to-date valuation.
What to Look For
Some engines were problematic, particularly the 1.6 and 1.9-litre carburettor units. Hot starting can sometimes be difficult, so you should notice any problems straight away. Also check that cambelts were changed on schedule. Faulty power steering pumps, noisy gearboxes and rumbling driveshafts are not unknown, either.
Cars with unassisted steering may be too heavy for some people to park, so try one for yourself. Power assistance was initially optional on all but top models but became standard in 1994.
Build quality was frankly poor on early cars with rattles and misaligned trim often 'standard equipment'. The interiors are fairly hardy, though. Check that all the electric gadgets work - make sure the windows and sunroof close as well as open. Many of the later cars had standard air-conditioning so check that it delivers icy air and cools the car down quickly. If not, you may have expensive repairs ahead.
Replacement Parts
(Based on a petrol 1995 SRI and exclusive of VAT) A new clutch will set you back nearly £165, while a full exhaust, excluding catalyst, will be just over £150. Brake pads are nearly £38 a set front and rear. A new alternator is around £160 and a starter motor roughly £180. A headlamp can cost up to £100. For a replacement radiator (with air-con), expect to pay about £200.
On the Road
The 405 was always the driver's favourite in the contemporary Mondeo class, along with that other excellent handler, the Nissan Primera. If you need a family car but the driver in you is worried about the prospect of landing a boring rep-mobile, fear not - the 405 is a bit special in a sea of fairly ordinary cars.
Overall
A car thoroughly worthy of your hard-earned savings. The diesels have a reputation for longevity and excellent economy and Peugeot oil-burners are also amongst the most refined to drive. With so many models to choose from and a huge number sold, the 405 of your choice shouldn't be too hard to find.