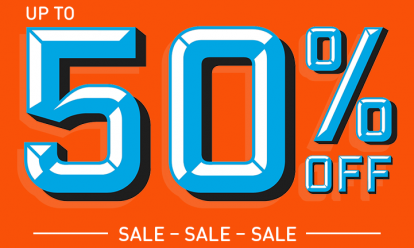 Get covered in our half price Breakdown Cover sale from just £7 a month.* We're the UK's best breakdown provider as voted by Auto Express drivers 2021.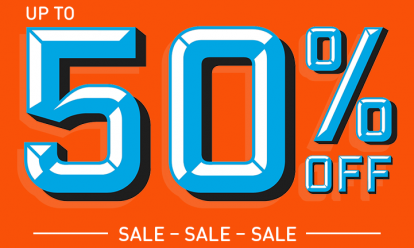 BY ANDY ENRIGHT
Introduction
The market for large MPVs has gone through a number of seismic shifts since the Renault Espace established the genre in the UK back in the late eighties. Ford, Volkswagen And SEAT weighed in with their Galaxy/Sharan and Alhambra trio and ruled the roost until they were suddenly made to look a little old hat by another heavyweight trio of contenders, the Peugeot 807, the Citroen C8 and the Fiat Ulysse. Of these three, the 807 is the most upmarket choice and therefore comes into the sights of the best of the prestige people carriers. A used example offers you many more options than you'd believe if all you were accustomed to was an early MPV. Take a look at an 807 and you may well be swayed from the usual executive saloon or estate fare.
Models
Models Covered:
2.0, 2.2 petrol, 2.0, 2.2 HDi turbo diesel, [S, LX, SE, GLX, Executive, Executive SE])
History
Product development is an odd business. Some manufacturers go about it in a very stealthy manner, continually and quietly changing parts of a model until the car you look at in the showrooms today shares barely a common part with the ostensibly similar model of a few years back. Others carmakers prefer to sweep the decks, banishing a festering old model to history with a shiny successor. Peugeot certainly adopted the latter tack with the 807.
Its predecessor the Peugeot 806 was a likeable enough large MPV People Carrier, if a little old fashioned. Drive an 806 and you were reminded that the cutting edge had disappeared so far over the horizon that you had to frequently check the rear view mirror lest it came around and shunted you in the rear. Largely abandoned in an inconspicuous corner of Peugeot's product range, the 806 was left way behind by more modern rivals like the Ford Galaxy and the Toyota Previa.
If revenge is a dish best served cold, then Peugeot's rivals probably got the mother of all ice cream headaches when the 807 was launched. The 807 is a model which managed to turn the establishment on its head, making what we thought were the class best look a little old hat. The adventurous styling is a major plus in a sea of family hutches, the front carrying its maker's family look a little more successfully than that worn by its Citroen C8 and Fiat Ulysse siblings. The flanks are a little more generic, but the neatly styled rear is as good as anything Renault could come up with. Moreover, the interior is something to behold, with a dashboard that is quite unlike anything yet seen. The range received a mild tweak in 2003 with automatic gearboxes being added to the 2.0-litre HDi diesel models.
In mid 2005, the range was slimed down with the 2.2-litre petrol engine getting the chop along with the Executive SE trim level. Then, towards the end of the same year, the 807 received a new multiplex wiring system which enabled Peugeot to include a superior electronic stability programme, an upgraded stereo and cruise control with a speed limiter. The process of removing the rear seats was simplified with a revised latch mechanism and the 2.0-litre petrol engine was upgraded from 138 to 143bhp. In the early part of 2006, the 2.0-litre HDi diesel engine was upgraded from 110bhp to 120bhp.
Another tweak to the engine line-up in early 2008 saw the arrival of a 2.2-litre HDi diesel with 170bhp. At this point all models also got body-coloured bumpers and side mouldings.
What You Get
Four trim levels are available, starting with LX, rising through GLX, Executive and Executive SE. Even the entry-level model gets a CD stereo, digital air conditioning, a dash-mounted multifunction display screen and remote central locking, but the real party piece comes when you step up to the GLX model. This features electrically operated sliding side doors which can be triggered via the key fob. If only they were a little quicker or the key fob had more range, the effect would be better but it's still pretty slick stuff. They also remove the embarrassment of children opening rear doors into parked cars in public car parks.
Practicality is also a major plus. All three rows of seats are mounted on runners, which means that adjusting for optimal legroom is simplicity itself. There are the usual zillion and one different combinations as to how you can arrange the seats and the front seats even capable of swivelling to create what Peugeot call "a sitting room environment." Somewhat comically, they then append this with "when parked." The 807 excels at shoulder room but others offer more total legroom. As with any MPV, the rear seats are removable, but they are very heavy and even a minor error in aligning the feet with the runners to re-engage them will cause the seats to jam, requiring a hefty shoulder to free them again. The range-topping Executive SE comes with six individual 'captain's chairs' rather than the usual two-three-two seating set up. As avant garde as it is, the 807 doesn't offer up a solution to the eternal MPV gripe that with all the seats in place there isn't space for luggage. Perhaps Peugeot should offer subsidised roof boxes with every purchase.
Four-zone air conditioning helps combat the effect of no less than three sunroofs. Multiplex wiring allows for such electronic niceties as light sensitive headlamps, automatic windscreen wipers and speed indexing of the stereo volume, as well as rear parking sensors, guide-me-home headlights and remote control operation of the sunroofs, windows, door mirrors and the sliding doors.
What You Pay
Please contact us for an exact up-to-date valuation.
What to Look For
Despite the abundance of complicated electronics, the 807 has thus far received a fairly clean bill of health. As with all MPVs, you'll need to watch for damage to the interior trim - scratches, cracks and so on. Make sure your 807 hasn't lived a hard life as an airport shuttle but by and large the diesel engines can shrug off some surprisingly big numbers on the clock. Watch out too for parking bumps and scrapes from drivers unused to the car's size. Check for uneven front tyre wear. If your 807 has been fitted with the electrically sliding doors, make sure these work as there have been reports of faulty units.
Replacement Parts
(based on a 2003 807 2.0HDi ex Vat) A clutch assembly is around £185, a radiator (on air-conditioned cars) £165, front brake pads £60, rear pads £40, a starter motor £195 and an alternator around £265.
On the Road
Four engines are available; two petrol units and a pair of diesels. The petrol engines are both modern 16v items, the 2.0-litre version generating 138bhp or 143bhp in later forms and the 2.2-litre powerplant, which was discontinued in 2005, managing a healthy 160bhp. The diesels will also be familiar to seasoned Peugeot watchers, having seen service in various other Peugeot ranges. The 2.0HDi 16v is good for 110bhp with its more powerful sibling generating 136bhp and the 2.2-litre 170bhp option was introduced in 2008. The 807 is good to drive, with all the engines having a claim on your attention. The gearchange isn't the last word in sweet shifting slickness, but an automatic is available if this feature grates.
The 807 is stuffed to its very gunwales with safety equipment which has resulted in a creditable four-star Euro NCAP crash test rating. As well as the customary twin front airbags, the 807 gets side bags and curtain airbags for all three rows of seats, making it the first car in the world to feature this facility as standard. Anti lock brakes with electronic brakeforce distribution and brake assist are fitted on every model, whilst ESP stability control and ASR traction control systems are fitted to all 2.2-litre models from GLX up and to all models from late 2005 onwards. Recognising that driver distraction by children is a contributory factor in a growing proportion of accidents, Peugeot have fitted an ingenious retractable "child check" mirror. This allows the driver to keep a safe eye on the kids in the back or alternatively see what colour the little horrors would like the upholstery to be this week.
Overall
If you want the best large MPV that sensible money can buy, the 807 is probably it. Of course, it's very much a case of getting what you pay for. Other MPVs may seem far better value but if you're used to luxuries and appreciate slick design, the 807 will seem worth the premium. Best buy is probably an early 2.2-litre HDi GLX, which manages to strike a decent balance between affordability, features, power and economy.