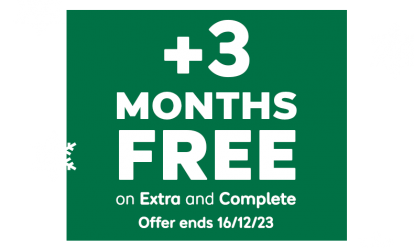 With 12 months of cover, new customers get an extra 3 months for free*.
*Added after 12 months, excludes Basic cover. New customers only. Ends 16/12/23, 7am.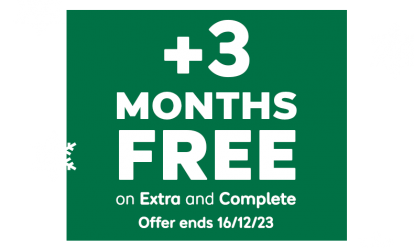 BY STEVE WALKER
Introduction
If Land Rover built a two-seater sports car would you buy it? The brand has never made one before so there'd have to be some suspicion that it had ventured too far from its comfort zone. Suspicion in the car market is not a good thing, not in a sector that's packed with models from brands that buyers have come to trust. Don't hold your breath for a Land Rover roadster but many of the issues that such a car would face were confronted by Peugeot when it launched its 4007 SUV. The French marque had no history with 4x4s and although that hadn't held other manufacturers back, it must have been a concern. Peugeot neatly ducked the issue and enlisted SUV experts Mitsubishi to help.
Models
Models Covered:
(5dr SUV 2.2 diesel [SE, GT])
History
Mitsubishi, Citroen and Peugeot joined forces to produce this car. The French contingent brought their diesel engine technology and European distribution networks to the party and Mitsubishi contributed its extensive SUV know-how. It seemed like a match made in heaven for Peugeot which badly needed a presence in the burgeoning compact 4x4 market sector circa 2007.
One hiccup was the simultaneous arrival on the market of alternatively badged versions of what amounted to the same compact 4x4. Mitsubishi's Outlander, Citroen's C-Crosser and the 4007 may have been styled and badged differently but they were obviously cut from the same cloth. All were well received but Mitsubishi probably did least well from the relationship in the UK because it priced the Outlander at higher levels that the Citroen and Peugeot rivals, hoping to capitalise on its reputation in the 4x4 market.
Citroen and Mitsubishi toyed with a lacklustre 2.4-litre petrol engine option in their cars and Mitsubishi with a 2.0-litre Volkswagen diesel but Peugeot only offered the 4007 with the best of the available engines, the 2.2-litre HDi found in numerous other Peugeot and Citroen products. The trim level range was just as straightforward with an entry-level SE version or a GT derivative with a more upmarket flavour.
What You Get
Given the need to stand out, not only from its design stablemates but also in a marketplace clogged with compact 4x4s, it's not surprising that Peugeot's stylists at the company's Velizy studios insisted on a bold look for this car. Certainly, it has a front end you'd see coming from the white cliffs of Dover without having to put 20p in the telescope. There's no mistaking, in other words, that the 4007 has presence and it's not a car you'll overlook in a sea of lookalike 4x4s in the Waitrose car park.
Peugeot's penchant for functionality and innovation is clearly visible in the 4007, with its flexible 5+2 seating configuration. For ease of use when exiting the third row seats, or when reconfiguring the boot layout, the second row seats can be electronically folded forwards using the buttons located internally next to the rear wheel arches. The two occasional use seats in the rear can be simply folded away under the floor, while the second row of seating also slides and reclines for greater comfort.
The 4007 offers plenty of stowage space throughout, with over 20 individual storage compartments. When all five rear seats are folded away to provide a flat floor, a vast load space of 1,686 litres becomes available, while the boot capacity is 510 litres when the second row seats are in use. To help loading items into the huge boot space, there's a split two-piece tailgate. Folded down, the lower section drops the sill by 64mm allowing heavy goods to be easily loaded, while doubling as a handy bench capable of supporting up to 200kg.
And equipment levels? Well, as well as the electronic 'on-demand' four-wheel drive system and the usual ABS and ESP set-ups, you can expect to find roof bars, automatic air conditioning with climate control, pollen and dust filters, six airbags (front, side, and curtain), an ultrasonic alarm and remote control central locking with deadlocks, alloy wheels, a trip computer, front fog lights and a radio/ CD player with MP3 compatibility.
What You Pay
Please fill in the form here for an exact up-to-date information.
What to Look For
Although it will cope with moderate off-road driving, the 4007 isn't designed as a hardcore off-road tool and examples that have been used as such should be avoided. Check for telltale scuffed wheels, and have a good look underneath to ensure there's no impact damage. Otherwise, with the mechanicals being supplied by Mitsubishi, it's reasonable to expect strong reliability from Peugeot's 4x4.
Replacement Parts
(Based on a 2007 SE) A replacement exhaust (front to the catalyst) will set you back roughly £285, while a new clutch will be around £215. A replacement alternator should be around £175 and a starter motor about the same. A new wing mirror is in the region of £165, while a headlamp is an eye watering £240.
On the Road
All Peugeot 4007 models come powered by the same 2.2-litre HDi diesel engine mated to a six-speed manual gearbox. This unit will generate 156bhp and 380Nm of torque and is even capable of running on a 30 per cent mixture of diesel biofuel without resort to modification. The engine has been modified from that found in the 407 saloon range to offer additional lugging power but much of the basic architecture is the same - which is no bad thing.
Optimised for on-road use, the all-wheel drive system on the 4007 is enough to maximise traction on slippery roads and muddy tracks, although those looking to tackle more arduous terrain would be best served looking for a vehicle with a proper low-range transfer case and a little more in the way of overall ground clearance. The 4007's 'on-demand' 4WD system enables the driver to select three modes of drive, while on the move. First is 'Permanent 2WD', intended for normal tarmac use, with all power directed to the front wheels. In 'Automatic 4WD', engine torque is delivered automatically to wheels that require the most traction at any time.
Should you find yourself in a sticky situation however, you might need to select 'Permanent 4WD'. This set-up splits torque 50:50 between front and rear wheels. The idea of all this technology is to give the 4007 what Peugeot call 'the best of both worlds', enabling it to tackle reasonably rough terrain, yet still provide acceptable on-road dynamic behaviour and competitive fuel economy.
The 2.2-litre HDI engine does an admirable job of allaying the fears prospective 4007 buyers may harbour concerning their environmental impact. This substantial seven-seat 4x4 is never going to tread as lightly on the earth as a tiny citycar but 39mpg and 191g/km carbon dioxide emissions mean that at least owners will be able to hold their heads up reasonably high at the Greenpeace AGM.
Overall
The 4007 arrived on the scene at a time when the compact 4x4 market was booming with numerous unlikely manufacturers rushing to get in on the act. Few were more unlikely than Peugeot but with a little help from its friends at Mitsubishi, the French marque managed to pull off a competitive product.
The 4007 is composed on the road and as capable off it as most owners will need it to be. The interior is toughly built and feels more like that of a Mitsubishi than a Peugeot while practicality is a definite strong suit. The styling will divide opinion but in general, the 4007 is a commendable first attempt at an SUV from Peugeot.