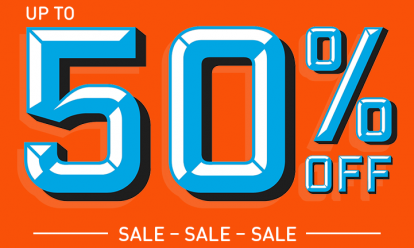 Get covered in our half price Breakdown Cover sale from just £7 a month.* We're the UK's best breakdown provider as voted by Auto Express drivers 2021.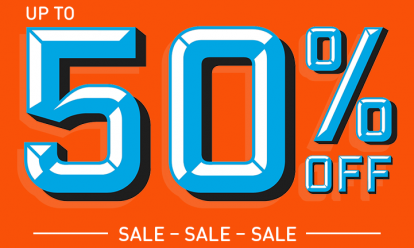 For such a big vehicle, the Mercedes GLS carries a surprisingly low profile. Jonathan Crouch takes a look at the second generation model.
Ten Second Review
Some Mercedes models are the epitome of on-road luxury. Others are almost unrivalled for off-road prowess. And then there's one which claims to offer the best of both: the GLS. This is the very few super-luxury SUVs that can seat seven fully-sized adults. And it claims to be able to do so while offering a properly dynamic drive on road as well as extreme capability off it. This second generation version is smarter, plusher, more refined and even more appealing. Got a family? You'd like one.
Background
This Mercedes GLS, if you haven't yet come across it, is a vehicle billed as 'the S-Class of SUVs', a luxury conveyance for those whose real - or more likely imagined - commute to the real world is from a craggy mountaintop. We first saw it (badged then as the 'GL-Class') in 2007, built in America for Americans and since then, it's been occupying super-sized shopping mall spaces from New York to New Orleans in ever-increasing numbers. Over there, it was a necessary addition to the brand's luxury SUV line-up, given that for Yanks, the brand's usual large luxury SUV, the five-metre-long GLE, is seen as being pretty compact and the exorbitantly-priced G-Class is too crude for most. So this GLS is the model primarily tasted with taking on the all-conquering Range Rover - and, more specifically, BMW's entrant in this segment, the X7.
This Mercedes model line has always featured a third seating row, something that's always set this SUV apart in a luxury 4x4 market that rarely offers this option - or if it does, often restricts practical use of the extra seats to children. Not so here, especially in this MK2 model GLS guise that features a useful wheelbase increase. Plus the sleeker shape clothes a car that's cleverer, more comfortable, quieter and more efficient. Let's take a closer look.
Driving Experience
Not everyone is going to feel comfortable piloting something of this size but provided you do, then GLS motoring is a pretty fabulous way to view your everyday world. AIRMATIC air suspension with the brand's 'ADS Adaptive Damping System Plus' package smoothes your way over poor surfaces and power is transmitted by 9G-TRONIC automatic transmission. The key engine option for our market is the six cylinder diesel fitted to the main GLS 400d variant, a unit from the brand's latest 'OM 656' powerplant family and the same one as used by the S-Class saloon. It offers 330hp and a massive 700NM of torque. For those who can never have too many Tiger tokens, there's also a wild turbo 4.0-litre petrol V8 in the Mercedes-AMG GLS 63 variant.
4MATIC 4WD is standard of course, which works using a transfer case with an electronically controlled multi-plate clutch. This allows a variable transfer of drive torque from 0-100 percent between the axles. As an option, buyers can now specify a transfer case specially configured for better off-road driving characteristics which features a reduction gear for off-road driving. Also, when driving on the road, and particularly when cornering, the two fully networked transfer cases improve handling agility by specifically influencing the degree of yaw to induce oversteer or understeer.
Design and Build
So, it's big - of course it is, even more so than the car it replaces, which already was large enough to make your neighbours question their right-to-light restrictions. This MK2 model is over 5.2m long and nearly 2m wide with a wheelbase that's 60mm longer than the previous model. Full-LED Multibeam headlights are now fitted as standard and the drag factor is now sleeker (0.32Cd).
Inside the leather-lined cabin, as you would expect, the latest Mercedes infotainment technology has been installed, with two large 12.3-inch screens for the infotainment monitor and the instrument cluster. It's significantly more spacious than before, especially in the second row, where the bench can slide back and forth and where legroom has increased by 87mm with the seat in its rearmost position. As before, a third seating row is standard (now suitable for adults of up to 1.94m in height) and an 'EASY ENTRY' function now makes these rearmost chairs easier to get to.
A push of a button is all that is required to stow away the second and third row seats and make full use of the 2400-litre boot space in the GLS. The switches on the left and right of the load compartment and on the front of the wheel arches on the front-passenger side in the C-pillar area allow the seats in the rear rows to be folded completely flat.
Market and Model
Buying a GLS is pretty straightforward. Though there's a wild V8 petrol GL63 Mercedes-AMG model requiring a huge budget, almost all customers will want the more sensible GLS 400d diesel variant that you can expect to be priced in the £74,000 bracket. We haven't space here to list all the standard features - there are a vast number. And of course you get considerable multimedia capability, courtesy of the brand's latest 'MBUX' ('Mercedes-Benz User Experience'). This allows intuitive operation of different comfort and MBUX functions by movement recognition via a camera in the overhead console that registers movements of the driver's and front passenger's hands and arms. When a hand approaches the touchscreen or the touchpad on the centre console, the media display changes and individual elements are highlighted. A unique feature of MBUX is its ability to anticipate what the user would like next, for example. For instance, anyone who often telephones their mother on Tuesdays during the journey home will receive her telephone number as a suggestion in the display on this day of the week. Anyone who regularly switches over to a radio station with news at a certain time also receives this as a suggestion.
Our favourite standard feature though, is the Carwash function - which should come in very handy for a large vehicle like the GLS. When this function is selected, the suspension moves to the highest position, which reduces the track widths due to the axle geometry. This makes it easier to drive into a carwash as well as remove any dirt remaining in the wheel arches from the last off-road trip.
Cost of Ownership
Mercedes has put a lot of thought into trying to make this car more efficient. As a result, combined cycle fuel consumption and CO2 returns have improved significantly. For the GLS 400d 4MATIC diesel, you're looking at up to 35.8mpg on the WLTP-rated combined cycle and up to 208g/km of CO2. This powerful engine complies with the latest, stricter Euro 6d standard.
This has been achieved with, among other things, an additional selective catalytic reduction (SCR) converter with an ammonia slip catalyst (ASC) in the exhaust tract of the GLS. This allows dosing of the AdBlue reducing agent that is even more closely aligned with the individual driving characteristics because any excessive ammonia surplus in the second SCR converter is broken down further. The AdBlue tank has a capacity of 31.6 litres. As before, refilling is convenient via a separate pipe behind the fuel filler flap.
What else? Well it's worth knowing that your maintenance outlay can be kept a little in check by going for the optional 'Service Care' package that takes care of routine maintenance, spreading the cost of regular servicing, guaranteeing the price of parts and labour for up to four services and covering the cost of all recommended service items such as brake fluid, spark plugs, air filters, fuel filters and screen wash.
Summary
If you're in the unusual position of wanting a huge 7-seat super-luxury SUV that can climb the lower slopes of Snowdon, then stop by Sainsburys on the way to an evening at the Ritz, then you won't be disappointed with this one.
But then, that much we already knew about this Mercedes. The thing that's changed with this second generation version is a broadening of its appeal. Now it reaches out below its price point to an Audi Q7-class customer. And above its asking figure to lower-order Range Rover buyers. These people may not necessarily need this car's huge size or ultimate off-road prowess but hey, they didn't really need a big SUV in the first place, so why not buy one that really ticks all the boxes?
This GLS does and in second generation form, manages to do so with a far more dynamic personality. True, it's not quite the all-round proposition a Range Rover can be but in many respects, it offers far more car for much less money. Which means that in your SUV search for the biggest and the best, you shouldn't overlook it.