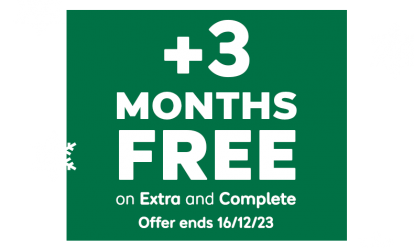 With 12 months of cover, new customers get an extra 3 months for free*.
*Added after 12 months, excludes Basic cover. New customers only. Ends 16/12/23, 7am.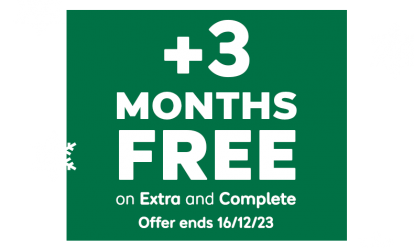 By Andy Enright
Introduction
The compact estate sector is where vehicular makeweights generally go to die. It's usually been populated by the ungainly, the underwhelming and the unappetising; automotive runts that appeal to a small market. Every once in a while, however, we get a rare bit of talent in the class and just such an example is the Peugeot 308 SW. If your last experience with a compact Peugeot estate was a 206 or a 307, then you're a forgiving type to have even made it this far. Rest assured, that Peugeot upped its game quite dramatically for the 308 SW when it first appeared in 2008. The car was facelifted in 2011 and it's these updated and improved cars we take a look at here. You might have sworn off used French cars for good. Does this unassuming load lugger have what it takes to bring you back to the fold?
Models
5dr compact estate (1.4, 1.6 petrol, 1.6, 2.0 diesel [Urban, Access, Active, Allure])
History
Things have changed since, but back in 2008, while other mainstream car manufacturers were developing compact MPVs with seats that slid, folded, reclined, tumbled and generally contorted into a fantastical array of configurations, Peugeot watched from the side lines like a school boy who'd left his PE kit on the kitchen table. Back then, car buyers striding into one of the French manufacturer's showrooms ready to be stupefied by the latest feat of MPV interior origami would have been pointed in the direction of this car, the 308 SW. Not an MPV but a small estate with a couple of extra seats in the boot.
The disappointment must have been tangible but once the customers had been dissuaded from walking out, closer inspection would have revealed that this extended 308 really did have something to offer. And it still does. Today, Peugeot is a very different brand, with plenty of purpose-built MPV options but for many families, this 308SW would still probably be a better fit. Especially since it was significantly improved by a wide range of far-reaching changes in the summer of 2011 that made it smarter, better equipped and more cost-effective to run.
What You Get
This might be a compact estate, but it's less compact than most - as it has to be to accommodate the optional two extra fold-out seats you can have fitted into the luggage bay. The 2011 styling updates brought this car a shorter nose, a smaller front grille, a more compact front bumper, sleeker headlamps and extra chrome detailing, notably on the rear. All of which combine to offer a more cohesive look that the French brand also hoped would have more of premium feel, something further aided by flared front wings that now include a pair of curved LED running lights, apparently arranged to try and imitate the claw slash of a lion.
If you're not using the luggage bay for people, then it offers 600-litres of space, far more than you'd get in something apparently bigger, like, say, an Audi A4 Avant. Usefully, if you've only small bags to throw in, the loading bay is accessible by simply lifting the rear tailgate glass. If you need to transport really large loads, pushing forward the split-folding rear seat back will free up a total of 2149-litres of fresh air.
What You Pay
Please fill in the form here for an exact up-to-date information.
What to Look For
The Peugeot 308 SW has enjoyed a better reliability record than its predecessor, but there are a couple of things you should check over when looking at the cars. The first is a fully stamped up service record. Next, check for flaking of paint on the bumpers and check that the air conditioning works and that the pixels on the centre display are all good. Also check for rear bumper scrapes.
Replacement Parts
(approx based on a 2011 308 SW 1.6) Parts prices are affordable. In terms of consumable items, an air filter is around £15 with an oil filter retailing at approximately £20. Spark plugs are £10 each with a timing belt weighing in at the £60 mark.
On the Road
Not everyone likes the sit up and beg driving position of many MPVs and if you're among those who'd prefer something more conventional but still occasionally need up to 7 seats, then this 308 SW will suit you just fine as a driving companion. Do steer away from the most feebly-powered petrol and diesel derivatives. This is, after all, anything but a light car as models in this class go, meaning that the entry-level 98PS 1.4-litre petrol and 92PS 1.6-litre HDi diesel variants that prop up the range can struggle a little if you're pressing on.
Handling characteristics are geared for family owners rather than driving enthusiasts, with light-ish steering and an overall emphasis on refinement. As for the suspension, well there are certainly softer-riding compact estates and small MPVs, but few that offer a better ride and handling balance. And just because there's little joy to be had in throwing this thing around on its door handles doesn't mean it doesn't deliver satisfaction in other ways. Thread this car through a series of undulating, twisty bends and it displays decent body control, reassuring brakes and faithful steering response. It's fundamentally well-sorted.
Overall
The first generation Peugeot 308 SW offered a big step forward over its 307SW predecessor but public perception hasn't really caught up to that fact. These are the perfect conditions for a used car bargain and if you shop wisely you'll be able to find a low-mileage SW that still feels fresh and looks modern. If you can, it's best to go for one of the post-2011 models we've been looking at here with their more efficient engines and extra equipment. The e-HDi variants are the pick of the range and still they look great value next to a Golf or even a Focus estate. And neither of those two offers a 7-seat option. If you don't really need an MPV but sometimes want third row seating for a couple of extra kids, this car's a great buy.