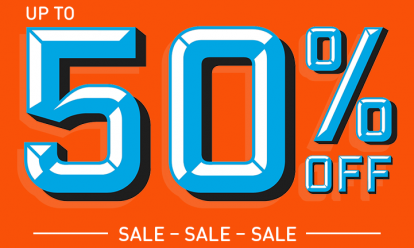 Get covered in our half price Breakdown Cover sale from just £7 a month.* We're the UK's best breakdown provider as voted by Auto Express drivers 2021.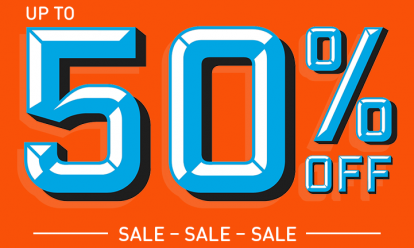 BY STEVE WALKER
Introduction
Everyone wanted them to do it. It's just that with the best will in the world, it was hard to imagine how they could. The Peugeot 406 Coupe had the capacity to melt the hearts of bystanders simply by wafting past them in the street. Its elegant lines and sleek profile even drew comparisons with Ferrari's finest. That car was based on the handsome Peugeot 406 but back in 2005, the forthcoming 407 Coupe was to be based on the 407 and there lay the problem. The task that had befallen Peugeot's designers was to turn the distinctive 407 saloon in to a beguilingly beautiful sports coupe. They didn't have a prayer. Instead, they produced a car with presence, visual impact and a number of other qualities which used car buyers will like.
Models
Models Covered: (2.2, 3.0 V6 petrol, 2.0HDi, 2.7HDi, 3.0HDi diesel [S, SE, Sport, GT, Bellagio])
History
Arriving at a time when large non-premium coupes were a rare breed, the 407 had to compete with rivals from the premium marques and its pricing reflected these lofty ambitions. Peugeot later admitted being a tad overoptimistic with its valuations and slashed list prices by nearly £3,000 in some cases while reshuffling the range in 2007. Models like Audi's A5, Mercedes' CLK and BMW's 3 Series Coupe are even more expensive compared to the Peugeot as a result and it's as a lower budget alternative to these models that the car makes most sense.
The 407 Coupe hit the streets in October 2005 to supplement a Peugeot 407 range that already included saloon and SW estate variants. It arrived with power options running from a 2.2-litre petrol and a 2.0-litre HDi diesel to a 2.7-litre V6 HDi diesel and a 3.0-litre V6 petrol. S, SE and GT were the trim level choices initially but Sport models came on stream in 2007 and the other designations were phased out along with the 3.0-litre V6 engine. Peugeot also gambled with a Bellagio special edition version which brought a lengthened equipment list at a discount and may be worth seeking out. In early 2008 the 407 coupe range went all-diesel and received a mild facelift to its styling. A new engine, the 140bhp HDi diesel unit was introduced.
In mid 2009, the engine range was given a complete overhaul. The old oil-burners were given their marching orders and in came a pair of high-tech new units - a 163bhp 2.0-litre HDI and a mightily impressive 3.0 V6 HDI with 241bhp. The V6 was also used in Jaguar models. Only the Sport trim level was offered but it came fully-loaded with sat nav as standard. Larger door mirrors and chrome on the upper edge of the window frames marked these cars out.
What You Get
Coupes are brought more on aesthetic values than any other type of car. So what of the styling attributes of this one? As ever, beauty is in the eye of the beholder but few would call this car pretty. From certain angles the proportions of the 407 Coupe look rather odd. Perhaps it's the mismatch in length between the front and rear overhangs that does it, but it's a complex shape; one that never rests easily on the eye but can reward repeated inspection. The rear three-quarter is probably the most flattering aspect, a flat side profile exacerbating the unusual relationship between wheels and corners. One thing's for sure. In a market populated by some very anodyne shapes, the 407 Coupe makes an instant impression. The cabin looks very Peugeot - which is possibly the weakest part of the 407 make up. It's neat and everything seems to work very nicely but there isn't a great deal of showroom 'wow factor' to it.
The Sport trim level comes comprehensively specified with alloy wheels, xenon headlamps, cruise control, rear parking sensors, dual zone climate control, front fog lights, automatic headlamps and automatic wipers. Active safety comes in the form of brake discs with a diameter of up to 330mm and ESP stability control which is standard on every model. As well as marshalling the anti-skid function, ESP also acts as a controller for the anti-lock braking system, the emergency brake assist and the electronic brakeforce distribution to each individual wheel. Up to nine air bags can be specified - twin fronts, side, curtain and steering column units offer optimum protection.
It's not often that we comment upon a car's air conditioning system - most set ups being much of a muchness - but the 407's deserves special mention. A humidity sensor constantly monitors the air in the interior to prevent fogging and a gentle dash-top diffuser dehumidifies the air without subjecting the passengers to the usual gritty blast. Peugeot have also developed an externally controlled compressor that uses atmospheric conditions to reduce the work the system has to do, thus reducing fuel consumption. A pollen filter also keeps summer trips bearable for those afflicted by hay fever.
What You Pay
Please contact us for an exact up-to-date valuation.
What to Look For
The engines in the 407 Coupe have seen service in numerous other products without major incident and should prove reliable here. Peugeot's record when it comes to the technology side of things is less impressive and we'd advise a check of all the electrical gadgets to ensure that they're in full working order. The 407 Coupe is a complex car and there's a quite a bit that could potentially go wrong.
Replacement Parts
(approx based on 2005 2.0 HDi Coupe) A new exhaust will set you back about £500, while a replacement headlamp should be around £250. A new clutch is about £150. A radiator will cost you around £300, an alternator around £400, and a starter motor around £300.
On the Road
The range-topping 3.0-litre V6 407 Coupe model has a short tenure after it transpired that nobody wanted to buy it. It was a fast and relaxing car with 211bhp and a sirrupy autopmatic gearbox but the running costs and depreciation made it something of a liability for the 407 Coupe's target market. The 2.7-litre V6 diesel that was developed in conjunction with Ford and is found in Jaguar XFs and Land Rover Discoverys is far more satisfactory. In the 407 Coupe, it develops a hefty 205bhp and has a similarly languid style to the big petrol but with far superior economy. The entry-level diesel is a 2.0-litre unit with 136bhp that takes 10.1s to reach 60mph compared to the 8.5s of the 2.7-litre option. The other petrol engine is a lightweight 160bhp 2.2-litre unit which can cover the 0-60mph sprint in 9.2s.
One thing that Peugeot were keen to stress with 407 Coupe is the improvement in handling it offers over its 406 Coupe predecessor. Much of this can be attributed to its double wishbone front suspension, which may not mean a great deal to many but in essence sums up the French company's commitment to handling excellence. Many cars of the day have so-called 'multilink' rear suspension systems, but most persevere with a simple strut front set up. In offering a more sophisticated front suspension system, the 407 clearly states its commitment. This is a Grand Tourer that doesn't fall to pieces when the going gets twisty.
The focus of the 407 Coupe is very much on comfort but it does handle neatly enough and has a firmer, more responsive suspension set-up than standard 407s. Its size, the sloppy gear change and the general lack of power from the engines mean it never feels particularly sporty but as a mile-muncher or a an antidote to the numerous more mundane alternatives you can get for similar money, it makes sense.
Overall
The Peugeot 407 Coupe isn't a thing of beauty but it has got presence. Peugeot's distinctive front end treatment means this is a car that could never be mistaken for anything else for better of for worse. Buyers taking the plunge will be on the receiving end of a big, comfortable coupe with a composed, refined driving experience that never feels overly sporty. The equipment quota is high and the Coupe can now be had at quite reasonable prices making it a good alternative to more mainstream choices.