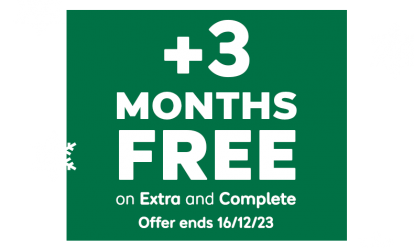 With 12 months of cover, new customers get an extra 3 months for free*.
*Added after 12 months, excludes Basic cover. New customers only. Ends 16/12/23, 7am.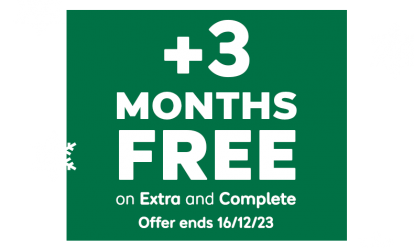 Peugeot's 3008 Plug-in Hybrid offers a pricey slice of family-friendly electrification. Jonathan Crouch drives one.
Ten Second Review
Peugeot wants to be a key player in the PHEV part of the mid-sized SUV segment with this car, the 3008 Plug-in Hybrid. It looks smart, certainly makes the efficiency numbers and will work well as a package for a family buyer wanting a degree of EV tech but not quite ready to take the plunge into full-battery motoring. But though the plug-in technology on offer here is pretty cutting-edge, it's also pretty heavy and pricey.
Background
Plug-in Hybrid technology may turn out to be one of the more short-lived of the motor industry's propulsion options. The first plug-in hybrids didn't arrive until around 2015 and there's talk of future legislation banning them by 2035 (though in a post-Covid world, who knows how far that deadline might be extended?).
What we do know is that right here and now, plug-ins (or PHEVs) are often the undecided green motorist's preference, even though they're no longer government-incentivised. The fully electrified commuting mileage, the absence of range anxiety and low taxation of PHEVs are all tempting. But the elephant in the room remains the high cost of this technology, which reflects in the price of all current contenders, including the one we look at here, the Peugeot 3008 Plug-in Hybrid. Can it stack up? Let's find out.
Driving Experience
This isn't the only 3008 Hybrid model that Peugeot offers; there's also a Hybrid 136hp variant, but that's a mild hybrid, so you can't plug it in. With this 3008 Plug-in Hybrid, a 1.6-litre petrol turbo powerplant mated to an 8-speed auto gearbox has been blended with quite advanced plug-in hybrid technology. This powertrain features in two flavours: in either 180hp or 225hp form allied to front-wheel drive. The 300hp AWD 3008 Hybrid4 variant with its dual electric motors is no longer imported. With both the front-driven models you can have, the way that petrol progress is seamlessly integrated with electrified power is very impressive - and the whole package feels as quick as those output figures might suggest (rest to 62mph in the 180hp version takes 8.0s en route to a 134mph maximum - or an 84mph all-electric maximum). It's 8.9s and 140mph for the 225hp version. EV driving range is up to around 39 miles with the base Hybrid 180 and around 42-43 miles with the Hybrid 225.
The power output stats suggest that in both its forms, this 3008 Plug-in Hybrid ought to feel pretty quick. Well it does to a point. But things are rather blunted, as is usual with this class of car, by a somewhat prodigious kerb weight. The plug-in powertrain adds a substantial 500kgs over the weight of a base petrol 3008. That's an awful lot of extra bulk to carry around and even with 266Nm of pulling power on tap, you feel that from behind the wheel, especially if you try and chuck this car about in the kind of manner a typical owner never would. You get four driving modes, with the one you'll be using most of the time being the 'Hybrid' setting that chooses the best mix of electric and petrol propulsion to suit the driving style whilst optimising efficiency. The alternative setting is 'Sport' (where the car combines the power of the electric and petrol motors to offer livelier performance).
Design and Build
As usual with plug-in models, visual differentiations from standard variants are few. In this case, that means special dichroic badging on the boot and front wings, an extra filler flap and a cyan light that shines from the interior mirror when the car is in all-electric motion. Otherwise, this is like any other second generation 3008, which means it's very sleekly styled but, at 4.4-metres long, remains one of the more compact crossovers in the mid-sized SUV segment.
Inside, the cabin as usual in this model is dominated by digital screens for the instrument cluster and the centre stack, embellished in this case by some extra hybrid-related displays and associated switchgear. As ever with a modern Peugeot, there's an 'i-Cockpit' dash design you'll have to get used to that leaves you looking over the (smaller) steering wheel at the instrument binnacle, rather than conventionally through it. Because this design was created from the outset to accommodate battery power, there's no compromise in rear seat accommodation and a couple of adults will be quite comfortable. But boot space is compromised considerably by the battery placement (down to 395-litres from 520-litre normally), though you do get an extra 25-litre area for storing the cables. The seats-folded capacity is 1,357-litres (down from 1,482-litres). And the fuel tank size is 10-litres smaller too.
Market and Model
Be prepared to pay quite a premium if you want plug-in hybrid capability for your 3008. You'll be looking at the front-driven 180hp or 225hp versions because Peugeot no longer imports the more powerful all-wheel drive 300hp derivative. Let's start with some perspective; diesel auto 3008 models start from around £35,000, a fraction more than you pay for the mild Hybrid 136hp petrol model. Currently, front-driven 3008 Plug-in Hybrid pricing kicks from around £40,000 for a Hybrid 180 variant in base 'Active' form: a couple of thousand more gets you 'Allure' trim, which offers both the Plug-in Hybrid powertrains. You'll need to be thinking of spending in the £45,000 bracket for top 'GT' trim, offered only with the Plug-in Hybrid 225 drivetrain.
As so often, the value lies further down the range. In truth, you don't really need 225hp in this car - and base 'Active'-spec gives you all the kit you could reasonably want. That includes a Connected 3D navigation system, 18-inch alloy wheels, keyless entry, a colour reversing camera, ambient lighting, power-folding door mirrors, keyless entry and all-round parking sensors. 'Allure' trim adds keyless entry, LED interior lighting and front parking sensors. And with top 'GT'-spec, you get a leather upholstery, a surround view camera system, massaging front seats and a FOCAL premium hifi system.
Cost of Ownership
Let's get to the figures. We've covered the 39-42 mile WLTP-rated all-electric driving range; it's actually more like around 25 miles in real-world use. And we also ought to apply real-world thinking to projections of likely fuel economy because the fantasy-land official combined WLTP figures (up to 221mpg for the Hybrid 180 and up to 250mpg for the Hybrid 225) clearly aren't likely to be replicated by the average owner. As a feather-foot, we suppose 80-90mpg might theoretically be possible but your realistic average is going to be much less than that - and certainly less than you'd get from the equivalent diesel model. Rely on the petrol engine alone and you'd struggle to average 35mpg.
WLTP CO2 emissions are rated at up to 29g/km for the Hybrid 180 and up to 26g/km for the Hybrid 225. These figures will mean attractively low BiK figures; a 12% Benefit-in-Kind rate for the Hybrid 180, as opposed to 33 or 34% for a diesel or PureTech petrol 3008. And an 8% rating for the Hybrid 225 model.
Bear in mind that you'll need to find £500 extra to upgrade your 3008 Plug-in Hybrid to a model incorporating a 7.4kWh fast charger that would be capable of accepting charge from anything faster than a domestic three-pin socket. This halves charging time when charging with a typical garage 7kW wallbox. And it really ought to be standard. Charging the 13.2kWh battery takes 3 hours 45 minutes with a standard Mode 3 Type 2 cable - or 1 hour 45 minutes if the optional on-board charger has been fitted. You can use a provided smartphone app to set low-tariff charging times.
Summary
You can certainly see why someone might be drawn to this 3008 Plug-in Hybrid. It's a far more complete product than the first generation diesel/electric version ever was. And the stats are tempting - for the 225hp version, up to 250mpg, up to 26g/km of CO2 and 36 miles of all-electric range. It arguably looks smarter and more fashionable than its identically-engineered Citroen C5 Aircross Hybrid and Vauxhall Grandland Hybrid Stellantis Group cousins too.
But this car, like those models, is somewhat hobbled by its pricing. You've really got to want plug-in tech to pay a £5,000-£7,000 premium over diesel or petrol power. And we'd suggest that the non-plug-in mild hybrid 'Hybrid 136hp' model would make better all-round sense for most customers. If you're still attracted by a 3008 Plug-in Hybrid, stick with a base front-driven 'Active' model, then get a decent deal on one, translate that into affordable finance and finally this product starts to make some sort of sense. Sophisticated sense. Which of course was always the original intention.