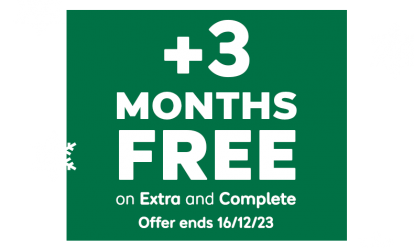 With 12 months of cover, new customers get an extra 3 months for free*.
*Added after 12 months, excludes Basic cover. New customers only. Ends 16/12/23, 7am.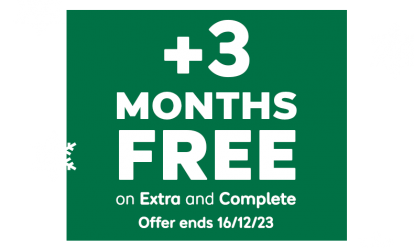 By Andy Enright
Introduction
Can we be frank for a moment? The first generation of coupe-cabriolet cars weren't really all that great. Their proportions were weird, they drove as if the chassis rails had been constructed from Battenberg cake and their manufacturers never really got the quality nailed, such that the interiors would twitter away more reliably than Stephen Fry at a consumer electronics show. Latter iterations of these folding hard top cars have become a lot better to drive and a good deal more satisfying to own and none showcases that better than Peugeot's 308 CC. Here's what to look for when searching for a used example.
Models
2dr coupe-cabriolet (1.6 petrol, 2.0 diesel [SE, Sport, GT100, Access, Active, Allure, GT])
History
By most accepted measures, the Peugeot 308 CC has no right to be as good as it is. The 308 model line as a whole was merely a heavily facelifted version of the rather unlovely 307, so it was reasonable to expect more of the same. Instead it was clear that beneath the surface Peugeot had been getting the fundamentals squared away with some efficiency. When it appeared in UK dealers in June 2009, the 308 CC was offered with a choice of three petrol engines (1.6 VTi 120, 1.6 THP 140 Auto and 1.6 THP 150) alongside two diesels (HDi 110, and HDi 140). Four trim levels were offered with Sport being the entry level for the more modestly powered engines, rising through SE, GT and GT100, which was reserved for the THP 150 engine.
Things stayed this way until May 2011 when the 308 range was given a thorough revision. The styling was tweaked, better quality interior materials were utilised, safety equipment improved, more efficient engines appeared and the trim structure changed to Access, Active, Allure and GT.
What You Get
The 308 CC is more generously cut than its predecessor, being 43mm longer, 58mm wider but 15mm lower. The front and rear track (the distance across the car between the wheels) measurements are both significantly wider, giving the 308 CC a more aggressive and sleeker stance.
Unlike some of its rivals which have gone for a more compact three-piece folding hard top, the 308 CC continues with a two-piece affair. This lowers in twenty seconds at the press of a button and will operate at speeds of up to 7mph, so you'll be able to drop the top in traffic without irritating those behind. The system is controlled by a revised electronic control unit which automatically lowers all four windows by around 50 mm before any roof operations commence.
A perennial complaint about folding hard top cars is that there's very little in the way of boot space when the hood concertinas away and Peugeot has clearly put a lot of thought into how to fix this. A three-piece roof, while helping the shape of the car, only exacerbates the problems of luggage storage. In the coupe configuration, the boot volume is 465 litres and 266 litres with the roof folded. Inside, the boot features an under floor compartment that can house the optional wind deflector, chrome tie-down rings, straps for retaining a warning triangle and a luggage net to prevent your groceries going flying. Unlocking and releasing of the boot are also possible by remote control and can be operated by means of a dedicated button on the ignition key.
What You Pay
Please fill in the form here for an exact up-to-date information.
What to Look For
The Peugeot 308 CC has enjoyed a better reliability record than its predecessor, but there are a couple of things you should check over when looking at the cars. The first is a fully stamped up service record. Next, make sure the roof operates cleanly and without graunches or squeals. There should be no roof panel discolouration, no flaking of paint on the bumpers and check that the air conditioning works and that the pixels on the centre display are all good. Also check for rear bumper scrapes. The entry-level models weren't fitted with rear parking sensors, and reversing the 308 CC can be difficult thanks to that high rear end.
Replacement Parts
(approx based on a 2009 308 CC 1.6 THP) Parts prices are affordable. In terms of consumable items, an air filter is around £15 with an oil filter retailing at approximately £20. Spark plugs are £10 each with a timing belt weighing in at the £60 mark.
On the Road
The 308 CC feels agreeably supple over most surfaces and it's only larger expansion joints or potholes that can make the ride feel a little crashy. The 1.6 THP engine as fitted to the original GT and SE models is a fun thing, and although the 308 CC is no lightweight, this engine propels it to 60mph in just 9.5s and on to a top speed of 134mph. The 140bhp HDI diesel is probably the best all-rounder in the range.
While the engines are top notch, the 308 CC isn't a sports car by any stretch of the imagination. The steering isn't sharp enough nor body control that well contained to really put a smile on your face, but turn the wick down, drop the roof and it's leagues better than the old 307 CC. As long as you're not trying to drive the wheels off the thing, the 308 CC rarely disappoints. Parking can be a little tricky due to poor rearwards visibility, so if you're a little nervous, look for a trim level with parking sensors.
Overall
The Peugeot 308 CC is a car that has gradually evolved into something quite desirable. There's no shortage of used stock around, with diesel cars outnumbering petrol models two to one, so you shouldn't need to travel far to find a decent example. I'd look for a 1.6 THP petrol model as it's a fun engine and it was only offered in the more well-equipped trim levels. The diesel cars are refined are economical but you'll probably need to cover some fairly hefty mileages or keep the car for a long time to make the price premium work in your favour.