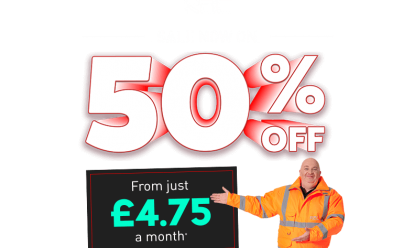 Get covered in our half price Breakdown Cover sale from just £4.75 a month.* We're the UK's best breakdown provider as voted by Auto Express drivers 2021.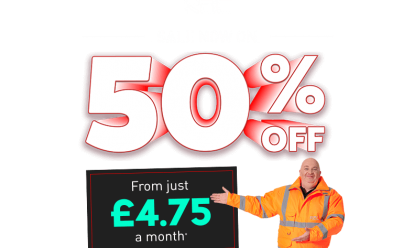 BY JONATHAN CROUCH
Introduction
The Renault Megane Cabriolet offers decent balance between style, affordability and practicality. Although it has never grabbed the headlines it's been a consistent seller for La Regie since its introduction in 1997. Offering a well-judged combination of good looks and driver appeal it appeals to those looking for a cabriolet that can, on occasion, put its money where its mouth is. With a steady stream of used examples filtering their way onto the market how does it stack up as a used buy?
Models
Models Covered:
2DR CABRIOLET: FIRST GENERATION - JUNE 1997 TO 2003: (1.6, 2.0 16v [SPORT, SPORT ALIZE, MONACO, DYNAMIQUE+, PRIVILEGE+, FIDJI])
History
June 1997 saw the introduction of the Megane Cabriolet, based on the Coupe body and with the same choice of 1.6 or 2.0-litre engines. The Second Generation Megane arrived in April 1999 with a rather dubious restyled nose and revised tail light treatment, plus a restyled interior with extra equipment and twin front and side airbags on all models. The big news for the Convertible models was the introduction of the 2.0 16v IDE engine, a unit that boasted a full 140bhp and appealed to all those drivers who'd bemoaned the lack of a decently sporting four seater cabrio at sensible prices. Spring 2003 saw the concurrent announcement of a 'next generation' Megane cabrio with a folding hard top and also a 'last hurrrah' Fidji special edition designed to shift existing stock. The Megane Cabriolet was replaced in 2003 by the all-singing glass-roofed version of the Megane II.
What You Get
This Megane is, as its name implies, a Cabriolet - by definition, an open top with virtually all the structural tautness of a fixed head coupe. The confusing thing if you're trying to define the product is that Renault have achieved this without scattering ugly features like roll-over hoops or exposed hood mechanisms (a la VW Golf) around the profile. In theory, this clean neat look makes it a Convertible - a fully open open-top. Or does it?
Specify the optional 'roadbox' and you could claim to be at the wheel of a Roadster - what many would call a real sports car - you know, like an MG TF or Lotus Elise. This clever accessory slots in behind the driver in place of the rear seats, creating a huge boot. Thanks to its careful design and body colour, it comes across as an integral part of the car, an impression accentuated by fairings that smooth the shape of the front head rests into the rear deck, by way of the hood cover.
Sure enough, the result does make the Megane look like a real sports car rather than an ordinary family hatchback with the roof chopped off. The hood mechanism (whose ease of operation is so important in a car like this) works well too. You simply unclip and twist a clunky release lever at the top of the windscreen, then press a button in the centre console. Twenty five seconds later, the hood has folded neatly away under an automatically hinged cover.
No fiddly poppers or tonneau covers to struggle with. No hassle. The only drawback to this mechanism is that it requires the rear window to be made of Perspex rather than glass. Which means there's the potential for unsightly bends and scratches, plus the usual security worries.
What You Pay
Please contact us for an exact up-to-date valuation.
What to Look For
Very little goes wrong though automatic transmission problems have been known so make sure the 'box changes up and down properly on your test drive. As with any convertible car, it pays to check the hood for wear, rips and discolouration as replacement ragtops are prohibitively pricey. Alloy wheels that are frustratingly easy to kerb are another perennial complaint from Megane drivers. Although the Megane Cabriolet dishes up a decent drive, it has thus far escaped the attentions of the Max Power brigade. Should you chance upon a car wearing the usual jewellery such as 18-inch wheels, spoiler kits and monster stereo installs bear in mind that it may not be easy to sell on.
Replacement Parts
(Based on a 1997 Megane 2.0 Cabriolet) A new clutch will be about £140 and a full exhaust system, excluding the catalyst, should be around £250. Brake pads are about £40 a set, an alternator is close to £135, a starter motor should be just under £125 and a headlight is about £65. A replacement radiator is about £140.
On the Road
The Megane Cabriolet is a tidy handler, if not entirely free from scuttle shake on the worst surfaces. The second generation 2.0-litre cars are genuinely quick, reaching 60mph in a mere 8.6 seconds. The uprated brakes on the later cars are good, the power steering communicative and it feels just great hurtling along with the top down. Having said all of that, none of this makes it an MG TF or even a BMW Z3. To be fair, Karmann, the German specialist company who designed the car and now build it, wouldn't try and pretend that it is.
Overall
If you're a keen driver, the Megane Cabriolet represents probably the most sporting example of its ilk. Look for one that's been used as a second car with low miles and a decent service record and it's hard to go wrong.