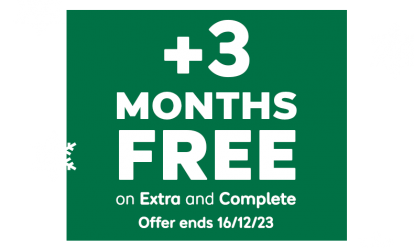 With 12 months of cover, new customers get an extra 3 months for free*.
*Added after 12 months, excludes Basic cover. New customers only. Ends 16/12/23, 7am.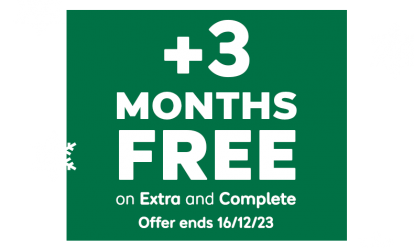 BY STEVE WALKER
Introduction
Manufacturers take great pride in telling the public how sporty their cars are. It goes down well because, although things like safety and comfort come higher in the priorities of many buyers, they aren't really very exciting. Peugeot's 308 was yet another family hatchback that emerged amid talk of finely-honed driving dynamics and lively performance. It even appeared to have the striking looks to back it all up. In reality though, this was a car with strengths that lay elsewhere and on the used market, that's not necessarily a bad thing.
Models
Models Covered:
2001-to date: (3 & 5dr hatchback, 5dr estate; 1.4, 1.6, 1.6 Turbo petrol, 1.6, 2.0 HDi turbo diesel [Urban, S, SR, SE, Sport, GT])
History
Go back in time to the days of the Peugeot 205 and 306. At that stage, the French manufacturer had a great reputation for producing sporty hatchbacks but since then, it has edged in a more conservative direction. The 307 replaced the 306, bringing big improvements in quality and sophistication but also upping the weight of the car to an extent where the engines and the chassis had a lot to contend with. Anyone expecting the 308 to veer back towards Peugeot's hot hatchback glory days was to be disappointed.
The car arrived in August 2007 with tangible improvements over its 307 predecessor. The driving experience was improved but it still wasn't particularly sporty and the highlights were the refinement, safety levels and the well-appointed interior. The dramatic exterior was something of a love it or hate it affair.
A straightforward trim level range of Urban, S, SE, Sport and GT provided a wide range of choice. There were three and five-door bodystyles and the engine range had a good spread of petrols and diesels. Peugeot's strong HDi oil-burners were largely carried over from the 307 but on the petrol side, a new generation of engines developed in conjunction with BMW took pride of place. The SW estate version arrived in 2008 and by 2009 there was a 308 CC convertible with Peugeot's favoured folding hard-top roof.
In 2010, Peugeot introduced the 200bhp 1.6-litre THP engine in range-topping GT trip, creating a fast version that wasn't quite focused enough to justify the term hot hatch.
What You Get
The 308 inherited the taller than average roofline that the 307 used to good effect in creating a roomy and airy interior but by shaving 12mm from its height while growing in terms of both length (by 74mm) and width (by 85mm), it achieved a far more dynamic stance than its predecessor. The long front overhang of the 308 adds to this impression, creating a wedge-shaped profile that brings a further sporty element to the car's shape. The actual detailing is a little less cut and dried. The huge central air-intake that dominates the front end wasn't universally popular but Peugeot had adopted it across the model range so it was always going to make an appearance on the 308.
The rear of the 308 has more of a bulbous look to it, helping to maximise luggage space that runs to 430 litres and can be extended to 1,398 litres by folding the rear seats. If you need more room, the SW estate version has up to 2,149 litres of space. Passenger space isn't particularly generous though, with legroom in particularly short supply.
The interior design takes a sober but classy approach. It feels notably more upmarket than inside of the 307 and even more spacious. The higher specification models in the range are embellished with liberal use of chrome and all derivatives benefit from expensive looking plastics with the lighter colour options proving particularly eye-catching. The middle section of the dash slopes down into the centre console bringing its controls closer to the driver and creating a snug cockpit effect, but you sit a long way back from the base of the steeply raked windscreen with a huge expanse of dashboard to look out across. This, combined with the 308's long front overhang, can present problems when manoeuvring but the A-pillars, a constant impediment to the driver's view in the 307, are thinner for improved visibility.
Equipment on all variants runs to power steering, remote control central locking with deadlocks, electric front windows, a steering column adjustable for reach and rake, a CD player, front seat height adjustment, a trip computer and electrically operated door mirrors. There was a wide choice of different transmission options, including a six-speed manual gearbox, a six-speed EGC semi-automatic unit and a full six-speed automatic fitted to the flagship 2.0 HDi 136 model.
What You Pay
Please fill in the form here for an exact up-to-date information.
What to Look For
The 308 should be a reasonably reliable proposition. There have been a few reports of electrical problems so check that the car's various systems are working correctly.
Replacement Parts
(approx based on a 2007 308 1.6 S) Consumables for the 308 are reasonably priced. An air filter is around £15 with an oil filter retailing at approximately £20. Spark plugs are £10 each with a timing belt weighing in at the £40 mark.
On the Road
There are a wide variety of engine options for persons interested in a 308 to mull over. The entry-level petrol contingent employs Peugeot's VTi technology using variable valve timing and lift to adapt the combustion process according to the demands being placed on the engine by the driver. The system gives optimum performance when you want it and improved economy when you don't.
The 1.4-litre unit produces 95bhp while the 1.6-litre alternative has 120bhp and is available with a four-speed automatic gearbox in lieu of the standard five-speed manual. The next step up is the turbocharged 1.6-litre engine THP. In the 308, this powerplant develops 150bhp and is capable of covering the 0-60mph sprint in 8.8s compared to 10.8 in the normally-aspirated 1.6. You can also try a 175bhp version of this unit that reduces to 0-60mph figure to about 8 seconds and a 200bhp model. The diesel range consists of Peugeot's excellent HDi common-rail diesel engines. There's a 1.6-litre unit offered in 90 or 110bhp form and a 2.0-litre 136bhp option topping the range that will get from a standstill to 60mph in 10.1s.
The driving experience isn't stellar. The car feels large and heavy with suspension that has a tendency to crash into sharp undulations in the road. There's little by way of body roll, partly thanks to that firm suspension, and refinement is very good regardless of the engine choice. The 308 is at its best on a well-surfaced motorway where it cruises very comfortably. The brakes stop the car on a sixpence but they take a bit of getting used to as there isn't much play in the pedal and it's easy to pull an emergency stop if you're not concentrating.
Peugeot was proud of the fact that some of the best aerodynamics in the sector were achieved with the 308. A drag coefficient of 0.29 will mean little to most buyers but the resultant the slippery styling and fuel economy advantage should strike a chord. The greenest engine is the FAP particulate filter-equipped 1.6-litre HDi which gets an excellent 60.1 miles from each gallon on the combined cycle. It also dips under the 120g/km barrier for CO2 emissions. The 136bhp 2.0-litre HDi, also with a particulate filter to clean up its act, returns a creditable 51.3mpg while the 150bhp turbocharged petrol engine lags in behind with 39.7mpg which is still far from disgraceful.
Overall
Sporty isn't a particular forte of the 308 from Peugeot. It feels a big, substantial car with decent build quality and lots of safety kit. It offers a comfortable cabin environment, even if rear legroom is a slight problem, and the styling is distinctive. Economical diesel engines make a good choice for family buyer and the turbocharged petrol engine has a useful turn of pace but those looking for driving thrills would be better off elsewhere.