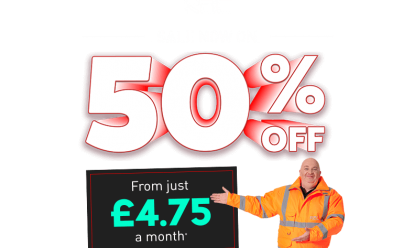 Get covered in our half price Breakdown Cover sale from just £4.75 a month.* We're the UK's best breakdown provider as voted by Auto Express drivers 2021.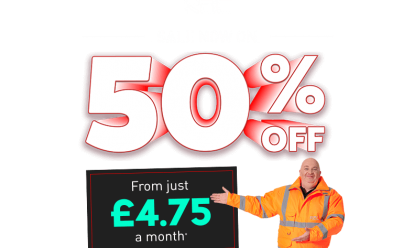 By Jonathan Crouch
Models
5dr hatchback (1.0, 1.4, 2.0 turbo petrol / 1.6 CRDi diesel 110PS)
History
Swept-back four and five-door coupe models have become fashionable over recent years in premium circles. It's about time though, that this class of car became a bit more affordable. With this i30 Fastback model, launched in 2017, Hyundai aimed to deliver just that.
'Fastback' is one of those names that seems to mean different things to different car makers. Ford use it to designate the coupe version of their Mustang. Mazda used it to badge earlier saloon versions of its compact Mazda3. Hyundai though, thinks it should evoke the spirit of classic Gran Turismo models of the Fifties and Sixties. In the way that in modern times, designs like Audi's A5 Sportback and BMW's 4 Series Gran Coupe have tried to do. Cars like these are primarily aimed at business buyers bored by the thought of just another Audi A4 or BMW 3 Series - and prepared to pay a premium for something looking a little more interesting. Hyundai thinks the same approach could work for buyers in the Focus-class family hatch segment.
Their conventional i30 hatch is a worthy contender here, but if its looks are a touch too conservative for you, just a fraction more gets you this swoopier Fastback body style which comes with slightly sharper handling and all the strong, safe and sensible engineering that might have drawn you towards an i30 in the first place. This particular five-door coupe derivative, and the i30N hot hatch that was launched just before it in early 2018, both represent a more emotive side take on i30 motoring, this Fastback body shape championing style, while the Korean brand's 'N' division focuses on motorsport-tuned performance. If you've a healthier budget and find both approaches appealing, then you might be interested to know that the brand also developed an i30 N Fastback model allowing you to experience both at once.
Here though, our focus is going to be on the way that more ordinary i30 Fastback variants like this one bring the five-door coupe concept within reach of more ordinary buyers looking for a touch of style in their next used family hatch. This car was facelifted in Spring 2020, but it's the pre-facelift 2017-2020 versions of this car we look at here.
What You Get
The stylists created this Fastback variant from a completely clean sheet of paper, apparently inspired by classic Gran Turismo models of the Fifties and Sixties in creating this car's flowing contours and its sloping silhouette. This Fastback model sits 30mm lower than the conventional i30 hatch and is 115mm longer. The bonnet's lengthier and at the rear end, the three-dimensional sculpted C-pillar is far more shapely. At the wheel, if you happen to be familiar with any of the other i30 models in the range, you'll be instantly at home here because nothing changed at all with this Fastback variant. Premium touches and splashes of interesting design are somewhat lacking - which is disappointing after the expressive exterior styling - but it's hard to fault either the quality or the solid finishing of the fixtures and fittings.
The biggest cabin talking point is the standard 8-inch colour touchscreen This is your interface for controlling satellite navigation, the DAB audio set-up and a package of 'TomTom LIVE' services that alert you to speed cameras, update you on the weather and provide accurate information on traffic jams and roadworks. You can also connect in your handset using the 'Apple CarPlay' and 'Android Auto' smartphone mirroring systems.
And the back seat? Well, Hyundai's keen to talk about the sleek teardrop shaping of this car and the way the roof has been lowered by 25mm, but you'd think that could make getting into the back a little more difficult than it might normally be in a car of this class. And sure enough, you do have to duck slightly upon entry, but once inside, headroom isn't actually too bad unless you happen to be exceptionally tall. And this Hyundai's boot? Well despite the sloping roof, in straight stat terms, there's theoretically a little more space in the trunk than there would be in the ordinary hatch model - 450-litres as opposed to 395-litres.
What You Pay
Please contact us for an exact up-to-date valuation.
What to Look For
We came across lots of satisfied i30 Fastback customers for this MK3 model in our owners survey but inevitably, there were a few who had issues. One owner had the lane assist and AEB brake function alarm lights come on while on a motorway which required replacement of the car's safety camera. In another case, an i30 DCT auto model lost drive at lower speeds requiring a software fix. In another case, there was a report of an i30 1.6 CRDi model over-actively regenerating - probably an issue with the sensors. Check for signs of interior child damage and insist on a fully stamped-up service history. Other than that, it's a clean bill of health. Hyundai's brilliant five-year warranty arrangement means that these vehicles very rarely fall into premature neglect.
Replacement Parts
(approx prices, based on a 2018 i30 Fastback 1.6 CRDi i30) Hyundai spares prices have gained an enviable reputation for good value, and replacement parts for the i30 are no exception. Front brake pads are between £20-£43 - think in the £18-£61 bracket for rears. Front brake discs start in the £53 to £111 bracket - think in the £31-£95 bracket for rears. A radiator is in the £120-£135 bracket. Air filters sit in the £6-£18 bracket. Oil filters cost between £5 and £14 depending on brand. A headlamp would set you back about £180-£184, while a fuel filter would cost in the £7 to £30 bracket. A water pump is in the £50-£75 bracket. And a thermostat is around £7-£22. A front shock absorber is in the £53-£58 bracket - or £30-£100 for rears.
On The Road
On the Road
Fastback. The name sounds quite dynamic. And at first glance, the mechanical recipe does to some extent too. Compared to the ordinary i30 hatch, this variant rides 5mm lower and there are what Hyundai calls 'performance-orientated' shock absorbers, plus the suspension's 15% firmer and uses the kind of proper multi-link arrangement that's lacking in lower-order versions of many rivals. OK, so the two mainstream engine options are the same modestly-powered 1.0-litre and 1.4-litre T-GDI petrol units you'll find in any ordinary i30 but if that's not sufficient, you can ask your dealer about the potent 2.0-litre turbo petrol unit used in the i30N hot hatch.
That sort of performance seems a bit of a world away in the kind of more ordinary Fastback model most will focus on. But the handling, even of mainstream variant, is a touch sharper than the ordinary i30 hatch if you're minded to throw this car into corners in a way a typical owner almost never would, something no doubt also helped a little by this Fastback body shape's extra 115mm of length over the rear axle. The 'Fastback' moniker, from Hyundai's perspective, designates more of a 'Grand Touring' demeanour, so quite a lot of care has been taken to ensure that the stiffer suspension doesn't overly damage ride quality. To good effect. Yes, you pick up nastier tarmac tears a little more than you would in the more conventional model but roll through the corners has been usefully reduced to compensate. Overall, for us, the ride and handling balance here is preferable to that of the standard i30 hatch. Try it and see if you feel the same. As for the efficiency figures, well they're reasonable enough, this 120PS 1.0 T-GDI variant recording 54.3mpg on the combined cycle and 120g/km of CO2 (both NEDC figures). Go for the pokier 140PS 1.4-litre T-GDI derivative and you'll be offered the option of an efficient DCT dual-clutch auto gearbox.
Overall
We could understand why you might be impressed but slightly underwhelmed by the conventional version of the third generation i30 hatch - to some extent, we were ourselves - but if that's the case, then we think you'll find that this Fastback variant delivers a much more appealing prospect. It packages up all the i30's undeniable virtues with quite a bit more flair - and there are plenty of them. We think this to be one of the most refined cars in the class. The level of standard safety kit is un-bettered in the sector too, plus this Hyundai also makes the grade when it comes to the important questions of practicality and media connectivity. True, it's not especially interesting to drive - but if drive dynamics are everything and budget permits, there's always the top i30 N Fastback flagship model to consider.
So let's summarise. Will other volume brands follow Hyundai's lead here and produce stylised 'Gran Turismo'-style versions of their conventional family hatches? We doubt it. The Korean company probably hopes they won't. That will after all, leave this i30 Fastback as a unique option in its otherwise rather dull segment. It's sensibly stylish. And there has to be a market for that.