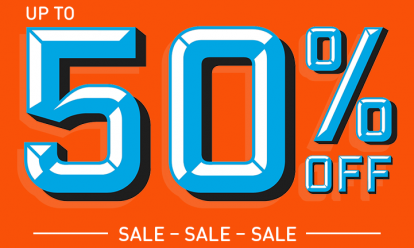 Get covered in our half price Breakdown Cover sale from just £7 a month.* We're the UK's best breakdown provider as voted by Auto Express drivers 2021.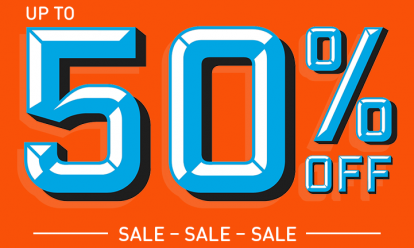 BY ANDY ENRIGHT
Introduction
The Peugeot 307SW was launched to a rather sceptical British public in 2002 alongside its more conventional 307 Estate sibling. Although the 307 hatch had been well received, many potential customers saw the SW as Peugeot's way of making a quick buck in the lucrative mini-MPV market without a properly developed product. With seven seats levered into the compact bodyshell the 307 will never be the most practical contender for your mini-MPV pound, but can a used car really be recommended over rivals? Find out here.
Models
Models Covered:
5dr estate (1.6, 2.0 petrol, 2.0 HDi 90 & 110 turbo diesel [S, SE])
History
Given that Peugeot are a sister company to Citroen, purveyors of the UK's best selling mini-MPV, the Xsara Picasso, their record at producing a mini-MPV of their own hasn't exactly been stellar. Yes, the 807 is a fine full-sized people carrier but in the lucrative sector of the market where cars like the Xsara Picasso, the Renault Scenic and the Vauxhall Zafira ll make hay, Peugeot's wares are conspicuous by their absence. The 307 SW was a belated attempt to offer something a little different to the customer who wanted the utility of seven seats but possibly didn't want to look as if they'd been buried under the weight of family commitments.
As such, the 307 SW had some appeal, offering a more 'lifestyle' look and feel than many suburban mini-MPVs. Upon launch the range consisted of two petrol engined versions, a 1.6 and a 2.0-litre as well as two turbodiesel models in either 90 or 110bhp guises. Although sales have been slow, you should be able to track down a used example through Peugeot's dealer network at a good price.
The 307 CC was facelifted in time for summer 2005. The gaping air-intake in the front bumper, huge headlamps and shortened bonnet with pronounced side ridges all mark these cars out.
What You Get
The 100mm grafted into the 307 hatch's wheelbase have given the car a more elegant look, the elongated rear balancing the 307's lofty roofline quite superbly. When configured in standard five-seat mode, the 307 SW is basically just the standard 307 Estate with a few clever lifestyle gizmos. What makes things interesting is when it's specified in seven-seat guise. Then it plays the mini-MPV role - or at least, that's the idea. Yes, space for all seven passengers is admirable but, like all such cars, you will have nowhere to put said passenger's luggage when you've filled it up. Having said that, if you need a mini-MPV and don't like the genre's traditionally fuddy-duddy image, this car could make a lot of sense.
The 307 SW tries hard in the versatility stakes. Each of the rear seats are interchangeable which means that there are a suitably vast number of seating permutations. For legroom that would shame a Bentley, simply remove the middle row of seats or, if you've bought the five-door version, shift the three rear seats back a row. Alternatively you can take all the seats out to liberate 2,082 litres of space.
As well as the 307's trademark huge windscreen, the SW also adds a panoramic glass roof that arcs back over the driver and first row of seats, rendering travel in the third row a putative punishment for any youngster who has coloured in the back of Daddy's neck once too often. With two trim levels available, S and SE, the 307 SW incorporates a number of MPV-style features and these include cavernous front door bins to carry a 1.5-litre bottle and sliding underseat storage trays. Fold down tables figure on the front seat backs and there are auxiliary 12v power sockets so that the young 'uns can be rendered silent by means of the Nintendo Cosh. With such an enormous glazed area, it's easy to imagine what it feels like to be a microwaved turkey drummer but fortunately the standard air conditioning system is well up to par. The 307 SW even features an air-conditioned glove box to prevent Mars Bars turning into reminders of your first trip to India and cargo nets in the hatch to stop luggage from looking like it's been on a spin cycle after spirited driving.
What You Pay
Please contact us for an exact up-to-date valuation.
What to Look For
No significant faults have yet to be reported but a few niggling problems were experienced on early cars. These included rather uneven body panel alignment, interior carpeting that easily comes unstuck and electrics which have been known to briefly die before spontaneously resurrecting themselves. It must be stressed that these issues afflicted only the very first batch of cars and Peugeot is confident that these teething troubles were soon ironed out. Otherwise the 307 should be an extremely safe bet.
Replacement Parts
(approx based on a 2002 307 2.0i) Consumables for the 307 are reasonably priced. An air filter is around £10 with an oil filter retailing at approximately £15. Spark plugs are £9 each with a timing belt weighing in at the £30 mark.
On the Road
Ditch the kids, significant other, pets and any potential flying objects that could cause injury and the 307 SW is surprisingly good fun to pedal about. The extra bulk does little to alter the 307's fundamentally excellent balance, if anything lending a slightly suppler feel to proceedings. Four engines are on offer; two petrol units and two diesel powerplants. Neither the 110bhp 1.6 or 138bhp 2.0-litre petrol engines seem to gel with the 307 SW package particularly well, the 2.0-litre being preferable but still feeling slightly asthmatic when asked to haul a fully loaded car which leaves the diesel units landing our vote. Both are outstanding. The 90bhp 2.0-litre will appeal to the more level headed SW buyer, although it's difficult not to plump for the extra urge of the 110bhp version, a car which can still return a creditable 52mpg. Even the 90bhp diesel version accelerates from 50-70mph as quickly as a Renaultsport Clio 172.
One factor that may swing buyers back towards the 1.6-litre petrol version is the option of an automatic Tiptronic style gearshift, although in practice this merely blunts acceleration yet further. As would befit a family-oriented car, the 307 SW offers impeccably safety provision, being one of the few cars at this price point to feature six airbags as standard. In addition to the familiar twin front and side bags, curtain airbags protect both front and rear passengers from flying glass and side impact in the event of an accident. Active head restraints, ABS with electronic brakeforce distribution, automatic hazard light deployment under heavy braking and fuel supply cut-offs combine to make the 307 SW an impressively safe environment for the family.
Overall
The Peugeot 307 SW is never going to win any awards for versatility but if you occasionally need to seat seven but don't want to go the whole hog and buy a mini-MPV, it makes a good alternative. The diesel engined versions are preferable, the 110bhp being the pick of the bunch. Well built and good to drive, the Peugeot 307 SW doesn't penalise you for the option of seven seats in terms of driveability but then neither do the latest generation of mini-MPVs, many of which are surprisingly car-like to drive. It's worth taking a good look round the car to ensure that it'll work for your requirements.