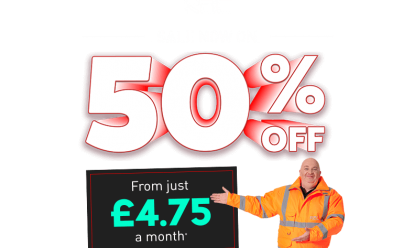 Get covered in our half price Breakdown Cover sale from just £4.75 a month.* We're the UK's best breakdown provider as voted by Auto Express drivers 2021.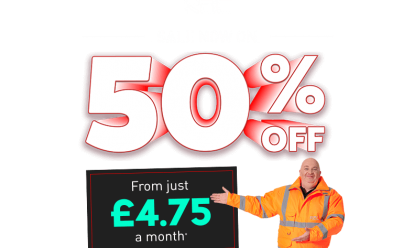 By Steve Walker
Introduction
If you've ever felt as though you're banging your head against a glass ceiling in life, Honda's Accord would know how you feel. At least, it would if it wasn't an unthinking collection of car parts. Like the young executive angling for a promotion into middle management, the 2008 Accord was launched with the clear aim of forcing its way into the German-dominated compact executive car market. Many had tried and failed before it and the Accord was ultimately destined to join their ranks but that shouldn't deter used buyers unduly. A pre-owned Accord is still a classy customer.
Models
Models Covered:
(4dr Saloon, 5dr Estate, [2.0 i-VTEC, 2.4 I VTEC petrol, 2.2 i-DTEC diesel [S, ES, ES GT, EX, Type-S])
History
You have your medium range family saloon cars like the Ford Mondeo and the Renault Laguna. Then you have your compact executive saloon cars like your BMW 3 Series and your Mercedes C-Class. The Accord was a medium ranger that Honda wanted to challenge at the lower end of the compact executive market in its eighth-generation guise. To achieve this, it upped the quality and the equipment levels and also edged the pricing in a northerly direction.
What it couldn't do was put a premium badge on the Accord's nose and ultimately, that was to prevent the car making real upward progress. Without the badge equity of a BMW or an Audi, it was always going to be hard for the Accord to be taken seriously alongside the Germans but its lack of compact executive sector residual values does make the Accord a more tempting used proposition.
The car launched in 2008 as the eighth new model to carry the Accord name. There were three engines with the biggest fanfare reserved for an advanced i-DTEC 2.2-litre diesel with 148bhp. Honda's i-VTEC variable valve timing technology is present in the petrol engines that complete the line-up, with customers offered the choice of a 154bhp 2.0-litre or a 198bhp 2.4-litre. The Saloon bodystyle came first in March 2008 with the Tourer estate following in September.
What You Get
The Accord didn't provide too many shocks with its styling with this mk8 car continuing the exterior design themes of the seventh generation model. Park the two cars side by side, however, and you'll see that the 2008 model is lower and far wider, has a more aggressive, hunkered down stance, and more pugnacious wheel arches. The V-shaped front grille and sculpted headlamps give the Accord some serious rear-view mirror presence while the Tourer's rising window line gives it an edgier, more dynamic look. The Accord definitely had the visual impact to challenge the compact executive elite.
The cabin was more noticeably different and higher quality, ridding the Accord of the rather reedy, lightweight feel of older versions. The dashboard extends from the centre console to sweep around the front seats, giving the Accord's interior some character. The dash also features floating backlit instruments with an LCD information screen housed in the middle of the speedometer dial. Honda spent a big proportion of the budget on the front seats, being at the same time more supportive and better able to dampen vibration. Taking a cue from its expertise in building mini-MPVs, Honda has also endowed the Accord with many clever storage solutions, including a lidded storage area to the side of the steering wheel, two centre console side pockets and a huge box housed under the centre armrest.
Equipment levels are high across the range. The popular ES GT includes 17-inch alloy wheels, half-leather seats, cruise control, aero kit, sports suspension and climate control. Meanwhile, EX grades come as standard with DVD sat nav, Bluetooth hands free telephone, full leather seats, electric/heated front seats, rear parking camera and a premium 6CD stereo.
Continuing Honda's quest to bring Executive-sector technology to lower segments, Honda's hi-tech ADAS Pack was available as an option, adding Collision Mitigation Braking, as well as Lane Keep Assist, Advanced Cruise Control and HID lights.
What You Pay
Please contact us for an exact up-to-date valuation.
What to Look For
Honda's output isn't known for niggling faults or mechanical mishaps and the Accord should be as reliable a medium range saloon as you'll find. Many Accords will have lived former lives as company cars but don't be put off by well cared for high mileage examples. Reliability should be up to snuff.
Replacement Parts
(approx based on a 2008 Accord 2.0 i-VTEC ES) A whole headlamp unit for your Accord will set you back around £250. A radiator retails for £150 whilst an alternator is £300 and a replacement starter motor will cost £240. Front brake pads are £50 for a pair whilst an exhaust system costs £400.
On the Road
Honda's i-DTEC diesel engine is a highly impressive unit, particularly in its smoothness and refinement. Generating 149bhp at 4,000rpm, it's more refined than the old 138bhp i-CTDi engine and also beats it in terms of emissions and fuel economy. With a peak torque figure of 350Nm, it's also extremely punchy. Otherwise there are two petrol engines, starting with the 155bhp 2.0-litre i-VTEC with its variable valve lift and timing. Or there's a 198bhp 2.4-litre i-VTEC unit which is similarly high-tech, making that big power figure without recourse to turbocharging. All engines were mated to six-speed manual gearboxes, while the petrol units had the option of a five-speed auto from the start and Honda made this available with the diesel later.
Honda benchmarked the BMW 3 Series in the development of this Accord, but then most manufacturers did. It's how close they came that matters. The centre of gravity of the Accord is lower, the track across the axles is wider, body rigidity is better and variable rate damping and revised multilink rear suspension also assisted agility. A quicker ratio steering rack also features. These were all solid improvements but none were groundbreaking. The front wheel drive Accord handles well for a medium range saloon but can't live with the best of the compact executive class.
Overall
The desire within Honda for the Accord to challenge compact executive rivals is evident in the eighth generation model. It looks and feels like a class act but without a premium badge, it never really stood a chance. The car's strengths are its sporty looks, high equipment levels and a driving experience that's well balanced between fun and comfort. It's a little lacking in interior space compared to some medium range rivals of the same era and Honda's distinctive interior design may not be to everyone's taste. Overall, the car might be more attractive as a used buy than it was when new with its quality and reliability coming at attractive prices.