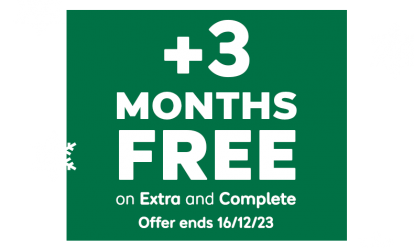 With 12 months of cover, new customers get an extra 3 months for free*.
*Added after 12 months, excludes Basic cover. New customers only. Ends 16/12/23, 7am.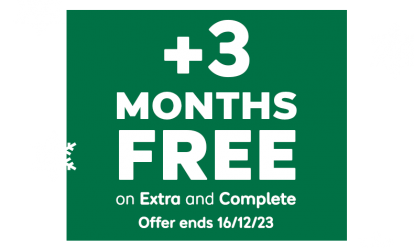 BY ANDY ENRIGHT
Introduction
Reviewing new cars is always a case of second guessing whether the vehicle is going to be a hit, a miss or a maybe. Some cars are easy to get right, others less so. Peugeot's 1007 was always in the maybe category but could have gone either way with the general public. Sales have been modest to date, the public not really buying into its blend of talents. What's often bad news for a new car usually spells bargain time for used car buyers and the 1007 looks increasingly strong value second time round. Here's the inside line.
Models
Models Covered:
(5dr hatchback 1.4 8v, 1.4 16v, 1.6 petrol, 1.4, 1.6 diesel [Dolce, Sport])
History
Perhaps it was the fact that it never corresponded to Peugeot's conventional numbering system or merely the fact that the 1007 was outshone at launch by the 107 city car but customers have never warmed to the upright 1007. Peugeot even managed to invoke the ire of the James Bond empire who insisted the car be called the 'one thousand and seven' and never the 'one double-oh seven.' Go figure.
The 1007 arrived in UK dealerships in May 2005 in two trims, Dolce and Sport, and with four engine choices, 1.4 8v, 1.4 16v, and 1.6-litre petrol engines and a 1.4-litre HDi diesel. A rather sniffy press reaction followed with some commentators claiming the sliding doors were hazardous to small children, a claim that Peugeot was able to demonstrate was false. The subsequent five-star Euro NCAP safety test appeared to back Peugeot up on that one. The 110bhp 1.6-litre diesel engine went on sale in 2007.
What You Get
Let's consider those bizarre doors first. The chunky fridge-style door handles are tucked just under the door mirrors but a press on the remote control key fob is enough to send the doors sliding aft. Their progress can best be described as leisurely, so you'll need a decent battery in the remote if the doors are to be fully open by the time you arrive at the car. Despite initial impressions, the doors don't extend beyond the length of the vehicle, so you can safely reverse close to a wall or another car without fear of damage. In tight multi storey car parks, these 'Open Sesame' doors are very useful indeed. Side clearance shouldn't be an issue as the doors are designed to jut out less than the width of the fixed door mirrors. These doors are also an important safety feature as any cyclist who has had a car door opened into their path will attest. The doors also feature an anti-pinch system that detects if they're closing onto something and instantly reverses the action.
Measuring just 1686mm wide, the 1007 is the best part of a foot narrower than a MINI, so parking is a doddle. Lengthwise, it measures just 3731mm, making it about 11cm longer than a Ford Ka. The door pillar is, rather unusually, curved in profile which means that as long as the front seat passenger doesn't have his or her seat slid fully back, slim-hipped passengers are able to slide into the back without tilting the front seat forwards.
Now for the 1007's next trick. The so-called 'Cameleo' system consists of twelve different trim kits that comprise eighteen colour matched parts. The seat cushions, door cards, rear side panels, air vents and fascia can all be removed and changed for another colour or pattern. This exchange requires no tools, can be completed within fifteen minutes and would make a fun Christmas present for any 1007 owner. If you get bored with Trimix Silver, you can easily snap in some Trimix Red detailing instead. No doubt a booming trade in kit swapping will spring up on the internet!
The good ideas don't stop there. Not content to offer a 'normal' citycar seating system, Peugeot have instead adopted a whole bunch of MPV-style tricks. The key to this is two independent rear seats with seat backs that can be folded against the cushion. Both seats slide back and forth so that either passenger space or luggage room can be optimised, although if you're after both, you're in the wrong sector of the market. Folded forwards, the rear seats feature a sturdy work surface. The front passenger seats can also fold forward to flat, so that it's possible to transport the occasional long object of up to 212cm in length.
What You Pay
Please fill in the form here for an exact up-to-date information.
What to Look For
The 1007 hasn't had any major faults or serious recalls but do insist on a fully stamped up service record and inspect the car carefully for parking knocks and scrapes. The 1007's plastic bumpers can shrug off some quite hefty scuffs without affecting their function but if there are abrasions use them as a negotiating point. The interior is very hardwearing and replacement seat cushions, door cards, rear side panels, air vents and fascia can easily be found in any case. Do ensure that the sliding doors operate cleanly as a hitch with this could suggest poorly repaired accident damage.
Replacement Parts
(approx based on a 2005 1007 Dolce 1.4) 1007 spares are relatively cheap with an oil filter retailing at around £10, a starter motor retailing at around £90 and front brake pads costing a very reasonable £40 a pair.
On the Road
Four engines are available, starting with a 75bhp 1.4-litre 8v unit, and, if you fancy a little more poke from your 1.4, a 90bhp 16v powerplant. The 110bhp 1.6-litre petrol unit gives the 1007 quite some zip and the 70bhp 1.4-litre HDi diesel offers the sort of economy once associated with mopeds. Safety features are plentiful, including dynamic stability control and airbaggery firing from virtually every point of the compass in the event of a crash. There's even a seatbelt warning buzzer that sounds if rear seat occupants aren't properly strapped in.
The doors lock automatically when you pull away, meaning that traffic light bag snatchers will have to look at softer targets. A range of big car optional equipment was also offered including features such as colour GPS satellite navigation and GSM telephone kit. On the road, the car's handling is competent but unexceptional - as you would expect from a city-orientated car of this kind. You don't expect to be able to corner a smart car on its doors and nor should you expect life behind the wheel of a 1007 to be much different.
A '2-Tronic' sequential manual gearbox is offered with petrol models. This offers two gearchanging modes. The first is automated, aping the actions of a conventional automatic gearbox, whereas the other offers manual control via the stick or the wheel-mounted paddles. Most buyers stuck with a clutch pedal and a more conventional manual gearbox.
Overall
The 1007 won't be everybody's cup of tea but if you're after a well-built, distinctive citycar with a trick or two up its sleeve, this baby Peugeot is well worth a look.