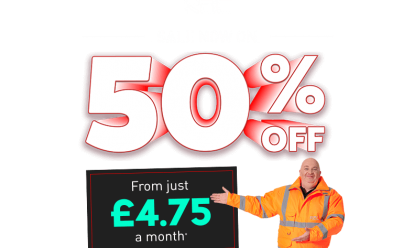 Get covered in our half price Breakdown Cover sale from just £4.75 a month.* We're the UK's best breakdown provider as voted by Auto Express drivers 2021.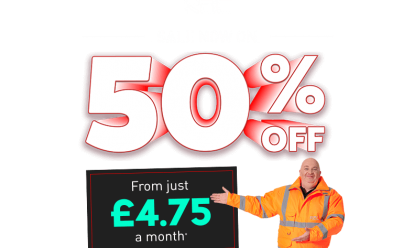 By Jonathan Crouch
Introduction
Anyone doubting Chevrolet's ability to build a class-competitive used supermini needs to try this one, the second generation Aveo, sold here between 2012 and 2015. Smartly styled and, in diesel form, smart to run, it's a budget brand small car you actually might feel rather good about owning.
Models
(5dr supermini - 1.2, 1.4, 1.3 VCDi diesel)
History
Before 2012, Chevrolet was never able to deliver a truly class-competitive supermini. Though the brand's little Matiz and Spark citycars attracted a reasonable following in the years after the brand's re-launch in the UK in 2004, buyers looking for something a little larger and Fiesta-sized were only in this period offered a series of fairly lightly disguised variations on the old Daewoo Kalos, a design dating back to 2003. Which was fine for emerging Asian markets: not so good for more demanding Europeans. People who the company hoped in 2012 would take to this car, the second generation Aveo model.
Back then, on paper, it certainly seemed as if the designers, engineers and marketing people had ticked all the right boxes. There was a more distinctive look than the previous Kalos model had offered, plus a more efficient range of engines that at last included some properly frugal diesel options. In addition, buyers benefitted from the usual emphasis on high spec and value pricing to enable the car to better compete against fellow budget brands like Skoda, Kia and Hyundai. All this was supposed to be bound up in a product that promised to save its owners money without constantly reminding them of the fact.
It all sounded quite appealing, but UK sales were relatively slow, buyers preferring instead to find the small amount extra to get themselves into the kind of Vauxhall Astra that tended to sit on the other side of a Chevrolet dealer's UK showroom. The Aveo vanished from the UK market at the end of 2015 with the Chevrolet brand's demise on our shores.
What You Get
At the launch of this car, Chevrolet said it was a bit fed up with small cars being cute and cuddly. The intention instead with this car was to create something bolder, more striking and with a dose of attitude. Hence a set of progressive, raked bodylines, pronounced wheelarches and, most notably, the apparently motorcycle-inspired design theme that crops up all around the bodywork. It's most obvious at the front where the familiar bow-tie-badged split-front grille is flanked by exposed, round headlamps, twin tubes with high gloss round bezels and chromed rings that do without the usual lens cover and certainly give the front of the car some character.
It's a look carried forward to the tail lamps too, not quite as successfully, though the curved rear hatch glass and integrated spoiler look smart and neat. Lifting the tailgate reveals a 290-litre boot within spitting distance of that of a rival Fiesta in size and practically shaped, provided you can lift your luggage over the rather pronounced lip that sits proud above the rear bumper. There are tie-down hooks to secure loose loads, an under-floor compartment can conceal more valuable items and there's a neat slot on the seatbacks into which the parcelshelf can slot when not in use. Pushing forward the 60:40 split-folding rear seats reveals a class-competitive 653-litres, though unfortunately, the area provided isn't quite flat.
To take a seat in the back, you first need to locate the rear door pull handles, cleverly concealed in the upper section of the door in a largely unsuccessful attempt to give this five-door-only design a coupe-like look. Once inside, you've the usual supermini standard - comfortable space with decent headroom for two adults or three children but three fully-grown passengers might find it a bit of a squash. Up-front though, there are no issues in getting comfortable, not only because of the spacious cockpit but also thanks to a smart three-spoke reach and rake-adjustable steering wheel and a height-adjustable driver's seat that gets a comfortable armrest if you're in a plusher model. And the centre console's Vauxhall Insignia-sourced big buttons and clear controls are easy to use. But all of that you'd expect from a modern era supermini. What may come as a bit of a shock to this car's traditionally older clientbase is the design of the instrument cluster in front of you with its faux drilled casing, again motorbike-inspired, incorporating a round speedometer and a digital LCD readout. At least it's memorable.
Less controversial and more immediately pleasing is the 'dual-cockpit' design of the interior, apparently inspired by Chevrolet's iconic Corvette supercar, with a wrap-around design that flows neatly into the doors and smart ice-blue ambient backlighting. It's certainly a practical cabin, with an under-seat pull-out drawer, a small slot in the centre console that holds parking tickets or cards, three cupholders (two at the front and one for those in the rear) and large pockets on either side of the centre console offering easy-to-reach storage areas for mobile 'phones, CDs and other little odds and ends that would usually rattle about while you drive. Some of the electronic stuff might be better placed in the higher of the two gloveboxes, since there, you'll be able to charge things up and connect USB sticks and the like through to the car's audio system.
What You Pay
Please contact us for an exact up-to-date valuation.
What to Look For
Given that earlier US market Aveo models have an awful reliability reputation, it's gratifying to find how much things had improved by the time this second generation version was launched. We struggled to find any negative comments amongst buyers of this post-2012 car. So it should make for a decent second family runabout, provided you find one that hasn't taken a battering from a supermarket trolley or worse, had its interior stained and scratched by unruly kids. Also check that the alloy wheels haven't been severely kerbed by distracted parents. Mileage is likely to be so low, so there shouldn't be any nasty mechanical surprises. Just in case, as usual you should check that the car's service history is fully stamped.
Replacement Parts
(approx based on a 2013 Aveo LT 1.3 VCDi ) Air filters sit in the £10-£17 bracket, depending on make and for brake pad sets, you'll pay between £35 and £40. We found a clutch kit for around £175, but other parts brands can charge up to £350 for this. You can get a cylinder head gasket in the £30-£35 bracket and a drive belt for around £15. Oil filters are in the £10-£20 bracket, depending on brand. Front wishbone would be £55-£65 depending on the maker. For a water pump, you can pay anything from around £40 to over £75, depending on brand.
On the Road
If you're a typical Aveo buyer, then you probably won't care very much what goes on under the bonnet or how adept your car will be at tackling your favourite twisty B road. In fact, you probably won't have a favourite twisty B road. So you won't care that there are no really performance-minded engines in the range, that the steering is a little light and that bodyroll is a little more pronounced than you'll find in something more Fiesta-like. You'll be more interested instead in stuff that's of greater importance every day - namely levels of ride and refinement that are as good as anything in the class, including small cars that are a great deal more expensive than this one.
Partly that's because under the skin, this car has a very solid, taut chassis indeed, underpinnings originally developed for the fourth generation Vauxhall Corsa but which this Chevrolet managed to get hold of first. In terms of refinement though, the only caveat we have to add concerns the 86PS petrol 1.2 that the majority of buyers of this model tend to choose. Though its performance figures - rest to sixty in 13.6s on the way to 107mph - look alright, just 115Nm of torque, of pulling power, demands that you work the engine pretty hard to achieve reasonably rapid progress. And that'll prove a stern test of the considerable efforts that the designers have put in to keep noise levels down in this model, efforts that include everything from special damping mats to thicker windscreen glass and a felt blanket lining the underside of the bonnet.
The benefits of all this are much more noticeable in the other petrol engine on offer, a 100PS 1.4, especially if you mate it to the necessarily relaxed progress that's conditional if you order this car with a sprint-sapping 6-speed Hydra-Matic auto gearbox. Even with the slightly notchy five-speed manual gearbox that most Aveos must have, a 1.4-litre model doesn't offer you much more in terms of speed than the 1.2 and it loses out considerably in terms of everyday driving punch to even the least powerful of the two diesel engines finally put on offer to Aveo customers in this second generation guise. Both VCDi units are 1.3-litres in size, with a choice of either 75 or 95PS outputs. The pokier of the two manages sixty in 12.6s, a second and a half quicker than its stablemate, a figure you can reduce further to 11.7s by opting for a more frugally-focused 'Eco' version.
The compliant ride we mentioned earlier makes this a pleasant car to use around town, an environment where the light power steering comes into its own. Here, you'll also appreciate the tight 10.1m turning circle - that's less than three turns lock-to-lock.
Overall
A budget-brand supermini was once a last resort when you couldn't stretch to the safe conformity of a Fiesta, a Corsa or a Polo. This Aveo though, is a much better example of the breed. Smart styling, the option of super-frugal diesel power and decently modern underpinnings were all plus points of this design. Certainly, with this second generation Aveo, Chevrolet upped its game. True, it wasn't enough to catapult this car into contention with the established supermini class leaders during the 2012 to 2015 period, but as a used buy, this car makes a lot of sense, especially at prices likely to significantly undercut budget brand superminis like Skoda's Fabia, Kia's Rio and Hyundai's i30.
For sure, you can buy greater quality, sharper handling or even extra gadgetry from other rivals in this sector but in every case it'll cost you more. Usually a lot more. In contrast, this Aveo manages at an affordable price to offer more of what you really need in a car of this kind with greater panache than any small Chevrolet before it. And for many potential customers, that'll be all they need to know.