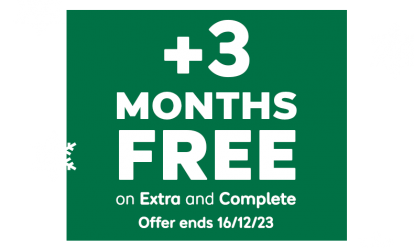 With 12 months of cover, new customers get an extra 3 months for free*.
*Added after 12 months, excludes Basic cover. New customers only. Ends 16/12/23, 7am.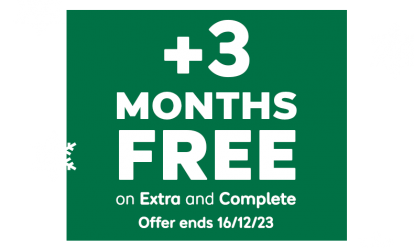 Porsche's junior coupe is better than ever. Start saving. Jonathan Crouch checks out the 718 Cayman S.
Ten Second Review
The Porsche Cayman has evolved. This 718 version may now only have four cylinders but it's now a faster and more efficient thing: that much was predictable. It's also become far better looking than before and steps up to the plate to become possibly Porsche's most rounded sports car. Especially in 350bhp Cayman S form.
Background
Despite Porsche making more money out of Cayenne SUVs these days, the lifeblood of the company remains the 911 sports coupe. It embodies fifty years of history and development, and offers all the evidence you need of the company's engineering nous. The 911 is Porsche. But is it the best Porsche sports coupe? That's a question that has been rumbling in the background for some time and will come under increasing scrutiny in the light of this 718 Cayman model.
Here, the exemplary handling balance of the brand's entry-level model has been enhanced by a body almost twice as stiff, enough to make this car the darling of the red mist brigade in the motoring press, if not as strong a seller as its maker would like. Some typically premium Porsche pricing aside, we're looking for this car's Achilles heel. So far, we haven't really found it. Let's check out the top 2.5-litre 718 Cayman S version in more detail.
Driving Experience
The original Porsche Cayman was quick to cement its reputation as a brilliant driver's car, albeit one that many suspected was always held back from its true potential in order to protect the more profitable 911's sales. This time round, the shackles have been loosed a little further. How much? Well, the 2.0-litre entry level engine now puts out 300bhp while the 2.5-litre Cayman S we look at here develops 350bhp. As before, both engines feature direct injection for improved efficiency.
A six-speed manual gearbox is fitted as standard although most customers now fork out a couple of grand extra to get the seven-speed PDK double clutch transmission. This features updated software for quicker and smoother shifts. Thus equipped, a Cayman S will detain you for just 4.2 seconds from 0-62mph and will keep going to 177mph. It's now a properly quick car.
The long wheelbase of the Cayman promises good ride quality while the wide front track offers tenacious grip. Like the latest 911s, this generation model an efficient electro mechanical steering set-up developed by ZF.
Design and Build
With a wheelbase stretched by 60mm, the Cayman has more distance between its hub centres than a 911 and that pays dividends in elongating what was once a rather Marmite shape. As for the '718' series changes, your eye is immediately drawn to the nose with its much sharper profile and ultra-slim Bi-Xenon front lights above the air intakes. In profile, there are strikingly sculptured wheel-arches and side sills - and a wider look to the rear, emphasised by a high-gloss black strip with integrated Porsche badge between the redesigned tail lights.
Behind the wheel, the upper part of the dash panel including the air vents is new. The smarter sports steering wheel is fashioned in a '918 Spyder' design. Plus an extensive range of connectivity options have been added to the 718 cockpit, along with the Porsche Communication Management infotainment system as (at last) a standard feature. Mobile phone preparation, audio interfaces and the 150-watt Sound Package Plus are all part of this package. Practicality remains as before, with a 275-litre boot out back and a further 150-litre compartment in the front. That means a 425-litre total that's actually more than you get in a Volkswagen Golf. A two-seater Porsche sportscar that carries more gear than your average family hatch? The surprises keep on coming.
Market and Model
What Porsche advertise the Cayman at and what it rolls out of dealerships costing are usually two quite different things but in terms of list pricing, if you think of this 2.5-litre S variant as being pitched at about £50,000, then you won't go too far wrong. To save you checking, that means that at last, a Cayman is priced at exactly the same level as its Boxster open-topped counterpart.
Equipment features include alloy wheels, auto stop/start and sports mode, an audio CD system with colour touch-screen control, a universal audio interface offering MP3 connectivity and a three year warranty. A central feature of the new interior is Porsche Communication Management (PCM) with mobile phone preparation, audio interfaces and the Sound Package Plus with 110 watts of audio power. PCM can be extended with optional modules to thoroughly adapt it to personal requirements. For instance, the navigation module including voice control is available, which makes it easy to input driving destinations. In addition, the Connect Plus module is available as an extension of the navigation module; it provides online navigation services and enhanced online audio features. With Porsche Vehicle Tracking System Plus (PVTS+) as standard, the 718 Cayman offers the highest class of vehicle security.
All new Cayman customers also get the opportunity to explore the potential of their car by participating in a complimentary course at the Porsche Experience Centre, Silverstone. It's hard to imagine a more enjoyable day you could spend with your new toy.
Cost of Ownership
So to the efficiency figures. The launch of the 718 Cayman represents a return by the brand to building sports coupes with flat four-cylinder 'boxer' engines. The addition of a turbocharger significantly boosts torque while improving fuel economy. In the 2.5-litre 718 Cayman S, the 2.5-litre turbo engine with PDK returns just under 40mpg combined (around 4mpg better than the previous model). CO2 emissions won't top 185g/km.
Each 718 model is equipped with a six-speed manual transmission as standard. The Porsche Doppelkupplung (PDK) auto transmission, which now features fuel-saving 'virtual gears' previously introduced on the 911 model series, is available as an option. The PDK transmission features a 'sailing' mode whereby the engine is decoupled during periods of trailing throttle or on longer downhill sections, dropping the engine revs to a mere 700rpm, further saving fuel. Prod the throttle and it will instantly resume duty. Residual values have held up reasonably well on the last Cayman and there's no reason to believe that this model won't follow suit. Here, it seems, is a car you can buy with your head as well as your heart.
Summary
Make no mistake, the Porsche 718 Cayman is a stunner, especially in 2.5-litre S guise. Here, you're getting pretty much the same level of performance as you would in a base 911 Carrera - for £35,000 less. If, like us, you love 911s, that's something of a sobering thought.
Having said that, you'll easily spend £10,000-£15,000more than the £50,000 budget Porsche demands for this car with even a restrained trip through the options list. But it's worth it. There's nothing else that comes close to offering the same payoff in terms of chassis talents and depth of engineering. Well, except for a 718 Boxster, but you're usually either a Cayman person or a Boxster person and there's not a lot of overlap on that particular Venn diagram. Porsche's rivals can look forward to quite a few years of their accustomed position, namely trying and failing to catch up.