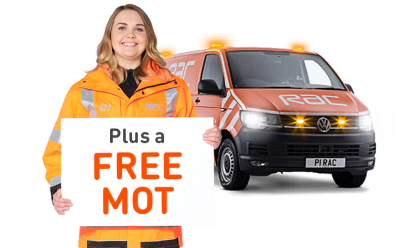 RAC Breakdown Cover comes with home rescue as standard. Plus, get a free MOT with Advanced and Ultimate.* Join the UK's best breakdown provider as voted by Auto Express drivers 2021.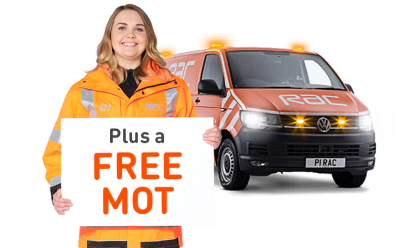 By Steve Walker
Introduction
In the UK we really appreciate the art of putting rather too big an engine into an everyday shopping hatch. At their best, the resulting hot hatchbacks give you sportscar performance in a practical package that doesn't cost the earth, so what's not to like? In its day, the Vauxhall Astra VXR was one of the most powerful hot hatches you could buy, its 237bhp instantly giving it massive kudos with the target market. As well as being powerful, it looked powerful with its pumped-up modifications to the coupe-like silhouette of the standard three-door Astra. The key ingredients were there but how good was the VXR and should you consider a used one?
Models
Models Covered:
(3dr hot hatch 2.0T petrol [VXR, VXR Racing Edition, VXR Nurburgring])
History
Vauxhall used to badge its performance cars GSi. There were some quick models with SRi stamped on the tailgate though. Oh yes, and GTE always spelt big fun too while many SXi models came with a mild dynamic flavour. What Vauxhall needed was a recognisable performance brand that customers could get a solid handle on. Inevitably, it settled on another three-letter combo - VXR.
Vauxhall chose to develop VXR as its flagship sporting brand much as Volkswagen has GTI and Honda has Type-R. It forged a perceptual link with its VX Racing motorsport team in the process, underlining the connection between the Vauxhalls people could buy and the ones they saw on the track. First off the production line was the VXR version of the VX220 sportscar. Then came the Monaro VXR, a muscular V8 coupe, and the Astra VXR in 2005.
All of the VXR models offered big power outputs and the Astra VXR was no exception. At the time that Vauxhall launched the car, Honda was offering a Civic Type-R with 197bhp, the same output as the Volkswagen Golf GTI of the day, and Renault's Megane Renaultsport had 222bhp. The Astra topped the lot of them with 237bhp.
To beat that kind of power in a hatchback, buyers needed to look to the Audi A3 3.2 V6 (247bhp) or a BMW 130i (261bhp). These cars were a lot more expensive and, tellingly, they were also four and rear wheel-drive respectively. The only front-wheel-drive hatch with more power than the Astra was the Alfa Romeo 147 GTA which, with a heavy front-mounted V6 engine trying to put 250bhp through its front wheels, was a major challenge to control under full throttle. The Astra VXR wasn't quite that wild, but its front wheels still struggled to deal with all those braked horses, hence its rather mixed press reviews.
Perhaps because of this, none of the various special edition VXR versions - which included the VX Racing Edition, the VXR Arctic and the VXR Nurburgring - dared to increase the output of the basic car's 2.0-litre turbocharged engine. Vauxhall facelifted the Astra range early in 2007 with sharper-looking front and rear lights, a revised front bumper and more chrome splashed about the grille. Three-door Sport Hatch models like the VXR also got a honeycomb front grille. The VXR's tenure ended in 2010 with the arrival of an all new Astra.
What You Get
From the outside, the Astra VXR is distinguished from ordinary Astra Sport Hatch models by 18-inch alloys (19-inchers were optional), a body-coloured V-grille, ground-hugging side skirts, a rear spoiler and revised bumper assemblies, along with neat detail touches such as its Arden Blue front and rear brake callipers and VXR badges.
Inside, there are Recaro seats, revised instruments incorporating VXR logos, a three-spoke sports steering wheel, carbon-effect inserts on the doors and facia and an alloy gearknob, also with VXR detailing.
The coupe-like shape of the Astra Sport Hatch (the name Vauxhall gave to the three-door cars) really lent itself to hot hatch duties. In the early days, the VXR certainly had the most dynamic silhouette of any of its rivals. The raked roofline looks as if it'll have taller rear seat passengers entering the number of their chiropractor into the speed-dial but it isn't quite that bad. The rear seat is a conventional three-abreast bench with a practical 60:40 split system offered as standard or the alternative 40:20:40 layout available as an option. The VXR's Recaro sports front seats do impinge on rear legroom however.
Luggage room is slightly hampered by that curving roofline but you still get 300 litres in there. Besides, it's doubtful that too many customers are going to complain about the height of the rear loading lip after they've unleashed all 237bhp down a motorway slip road.
What You Pay
Refer to Car & Driving for an exact up-to-date valuation section. Click here and we will email it to you.
What to Look For
The nature of the hot hatchback dictates that it will be bought by younger drivers who will proceed to use that fiery performance, often with a lower level of mechanical sympathy that more senior drivers might in a less highly strung car. It means that used buyers need to be wary, paying particular attention to the condition of tyres, brakes, clutches and gearboxes. There will also be a wide range of modified cars out on the market, many with their power outputs extended up towards 300bhp. In most cases, this kind of tinkering adds little value to the car and an original example will almost always be the better bet.
Replacement Parts
(approx based on a 2005 Astra VXR) A new clutch assembly is £250, whilst front brake pads can be found for around £40. Rears are nearer £55. Alternators are slightly pricier, nudging the £300 mark, so make sure your prospective purchase is generating a healthy current to its battery.
On the Road
All VXR Astras have the same 2.0-litre turbocharged engine and the same 237bhp maximum power output. Channelling that kind of power through the front wheels is quite a challenge and the Astra VXR is certainly a bit of a hooligan out on the road. It's also brutally quick. It can barrel through 60mph in 6.2s and hit a 152mph top speed where conditions allow. That's fast enough to put it right up in the elite group of performance hatchbacks.
The Astra chassis was one of the best available in its class and despite featuring a supposedly inferior torsion beam rear suspension set up, the ride isn't too firm and lateral grip is excellent. Final production tweaks to the suspension were carried out by Lotus and only when cornering hard over choppier sections of tarmac does the rear end not feel quite as slick as the multi-link layout of a Golf or a Focus would.
The steering has a reassuring heft to it and cornering roll is minimal, which encourages you to throw the car into bends with greater gusto. You can do so later too, thanks to meaty Brembo brakes which are so powerful you'll thrill at their bite. Watch other road users apply their brakes and then sail past them, relying on the VXR's astonishing powers of retardation. Gearboxes are not a Vauxhall strongpoint and this close ratio example certainly could be slicker.
Traction off the line is reasonable for a car with a powerful and lightweight engine driving the front wheels but torque steer does come into play and in damp conditions, the traction control system gets a good workout. Nevertheless, the Astra VXR is an easy car to position accurately through a corner and honing the line with the use of the accelerator pedal is simplicity itself. The seating position may well feel a little elevated for taller drivers and visibility is an issue as a result of the chunky windcsreen and C pillars.
Overall
The Astra VXR has big power and big attitude, just the ticket for the typical hot hatch buyer. That headline bhp figure gained it a lot of attention but also turns out to be the car's only serious flaw. In trying utilise its full performance potential , the VXR does lose some finesse and it can be a handful under hard acceleration.
In virtually every other respect, the news is good. The car looks the part with its coupe lines and the interior feels a cut above those of other Astras. The ride is on the firm side but there's a load of grip and the brakes are superb. The Astra VXR is one of the top hot hatchbacks of its era and was only significantly outclassed towards the end of its life when rivals developed clever steering and suspension solutions that could successfully deploy over 250bhp in a front-wheel-drive hatchback.