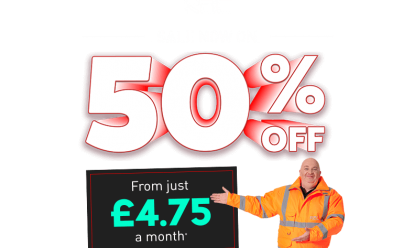 Get covered in our half price Breakdown Cover sale from just £4.75 a month.* We're the UK's best breakdown provider as voted by Auto Express drivers 2021.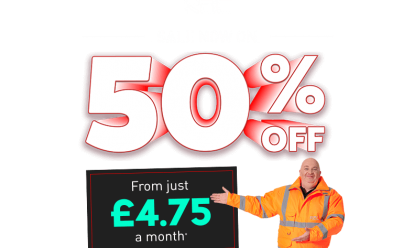 BY ANDY ENRIGHT
Introduction
Since the inception of the Skyline GT-R in 1969, the model has become something of a cult. Motoring enthusiasts refer to the Skyline in the kind of hushed reverential tones once reserved for Italian exotica. Tales of its performance capabilities are legion, yet to most the Skyline appears nothing more than a big, rather brash Japanese coupe. Finding an unmodified used Skyline is a tricky task, yet this is one of the few cars that can handle more power without catastrophic effect.
The models imported to the UK were the R33 GT-R and its replacement, the R34 GTR. The enthusiasts favourite, the earlier R32 GT-R, was never officially imported to these shores, although a fair number turn up as grey import models only. Whichever model you choose, a good used Skyline is one of the few cars that will embarrass pricier and more established supercars such as Porsche's 911 Carrera. With Japanese imports arriving in ever increasing numbers to feed the demand for anything with a Skyline badge, there's a great choice available.
Models
Models Covered:
(2 dr coupe 2.6 petrol [R33, R34] )
History
The Nissan Skyline started life in 1969 as a sports coupe that claimed the scalp of many more illustrious rivals on the race track. Early emissions laws killed this model in 1973 and it was not until 1989 that the R32 GT-R was launched. This enjoyed a degree of racing success, winning 29 of 29 races in the 1990 Japanese Touring Car Championship. In 1997, UK buyers were treated to official imports of its successor, the R33 GT-R. Hype was cranked up to stratospheric levels with news of the R33's sub 8 minute lap record of the fearsome Nurburgring race track and the Skyline legend was born.
The R33 was available in one model only, the top of the range V-Spec, and available through only one authorised Nissan dealer, Middlehurst Nissan in St. Helens. Priced at £50,000, sales were scavenged by Japanese imports of the big coupe, which had been on sale in Japan since 1995 and were therefore ripe for the UK market. The R33 GT-R lived on until 1999, when it was replaced by the R34 GT-R, again available only through Middlehurst, but with even more high-tech features than before. The revelation that the lap record of the Nurburgring was set by a Skyline on slick tyres and that modern supercars such as the Porsche 911 GT3 were quicker dented the Skyline myth a little, but it is still the ultimate icon of the Playstation Gran Turismo generation. The R34 Skyline sold in modest numbers and was finally phased out in 2002, the 350Z sating the appetite of Nissan performance enthusiasts until the next GT-R arrived.
What You Get
The Skyline GT-R made many more exotic rivals look a bit silly. Here was a car that could seat four in comfort, was blessed with a large boot and good reliability, yet could still lap the Nurburgring quicker than a Lamborghini Diablo. Four-wheel drive and four-wheel steering are just part of the equation. The R33 and R34 GT-R V-Spec models imported to the UK were also equipped with ATTESSA-ETS-PRO, a system which switched drive to whichever of the four wheels most needed it, correcting the car if it skidded from its intended line.
The R33's interior is reasonably bland, but the seats grip superbly and the driving position signals the Skyline's sporting intent. The R34 model is a good deal more dramatic, with a gimmicky, if strangely intriguing, display on the dash. This measures all manner of functions from exhaust temperature to g-forces. The fit and finish of the R34 is a lot classier, with brushed aluminium effect trim and, on UK cars at least, Connolly leather upholstery. There's also a six-speed Getrag close ratio gearbox and some great styling parts. The front and rear spoilers are huge, the eighteen inch wheels and Brembo brakes eyecatching, and the overall effect extrovert in extremis.
What You Pay
Please contact us for an exact up-to-date valuation.
What to Look For
Whilst Nissan's designation for the Skyline engine, RB26DETT, sounds a robot from Star Wars, it's the heart of the Skyline. It's basically quite an old, heavy motor and in standard form is very reliable. Problems occur when Skylines are customised to produce power outputs in the region of 600bhp, or in some extreme cases, 1000bhp. This involves costly engine rebuilds and is not an undertaking to be entered into without significant readily disposable cash. Best to stick with the standard car. If you feel it's too slow, counselling may be cheaper than customisation.
The Skyline's oil coolers are located right behind the front spoiler, so even a light frontal tap can rupture these, rendering the car's engine susceptible to costly destruction unless it's switched off quickly. Gearbox synchromeshes have been known to fail on R33 models, perhaps due to the enormous forces transmitted through them. Tyre wear is an issue on cars which are used hard, and the low front spoiler of the R34 often comes in for some damage. Keep a look out for crash damage - the Skyline encourages tail out heroics. Otherwise, despite their complexity, Skyline's are amazingly reliable. Middlehurst Motors are the source of UK Skyline expertise, being sole importers for new cars and having an expert eye for used stock. If a used Skyline has Middlehurst service records, it's a good sign. If not, make sure that the car's specification corresponds to the age it purports to be. Import cars have often led a chequered history, and as we have seen, proper UK Skyline experts are rare.
Replacement Parts
(Estimated prices, based on an R33 GT-R) Here's the point where 'the car that won't bite back' has a concerted nibble. Spares for the Skyline aren't cheap, but when compared to a model with comparable performance, it's perhaps understandable. An exhaust system costs in the region of £700, and a clutch assembly £300. Performance brake pads will cost around £150 for a front pair and the same for a rear set. An alternator runs to about £300, which is about as much as you'll need to pay to replace on of those big headlights.
On the Road
The Skyline driving experience is a bit special. From the angry growl of that straight-six engine to the visceral, sickening acceleration it's a car that demands respect. Nissan's chassis engineers have succeeded where Mitsubishi's conspicuously failed in making a large car with a high level of techno-involvement fun to drive. Power out of a tight corner and you can feel the GT-R's electronics let the tail of the car drift wide before directing power to the front wheels, pulling the car back into a straight line. The first couple of times it will feel odd, but before too long you'll learn to exploit it, and you'll be as sideways as a fiddler crab until you crash, are arrested or receive your first tyre bill.
The steering is firm and meaty in feel, and although the Skyline never feels small around you, it is wieldy and nimble on its feet. Enthusiast drivers rave over the earlier R32 model, being smaller and lighter than its successors. The R33 is the model of most interest to UK used buyers however, and it's hard to think of anything more capable for the money. BMW's M5 is probably the closest thing the Skyline has to a rival, but even this car doesn't carry the urban kudos the GT-R exudes. An R33 GT-R will accelerate from rest to 60mph in around 5.0 seconds on the way to its 155mph electronically limited maximum speed. An R34 GT-R will sprint to 60mph in just 4.6 seconds and has an identical maximum velocity.
Overall
A Skyline GT-R is a particularly brutal statement of intent. Here is a car that can do it all, yet is available to UK buyers from around £15,000. The problem is to find a good one. There are far too many half-finished projects, ill-sorted import cars and crash-repaired rogues to make Skyline buying a trouble free experience. Despite an interest in maintaining independence, it's an inescapable fact that a visit to Middlehurst Motors in St Helens is the best way to turn up an honest used example. As sole UK Skyline importers these are probably the only people who genuinely know what to look for. Get a good one and you'll never want to drive anything else.