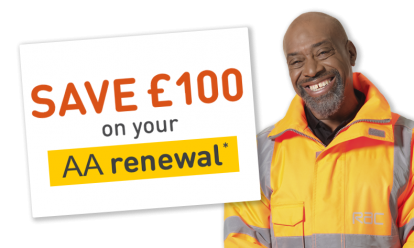 Save £100 on your AA renewal when you switch to a 24 month RAC Breakdown Cover plan. Join the UK's best breakdown provider as voted by Auto Express drivers 2021.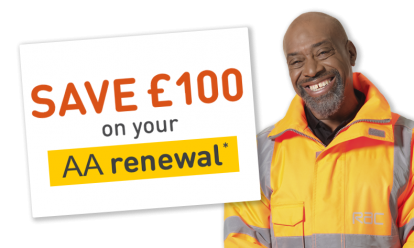 BY ANDY ENRIGHT
Introduction
Few believed that Lamborghini could ever top the Countach, the embodiment of eighties excess. Its successor, the Diablo was at the same time softer edged yet harder hitting, and during its twelve year life span exemplified the state of the supercar art. Always outrageous, always looking for more power, Lamborghini knew that as Ferraris became ever more civilised, they were carving a more secure niche for themselves. A used Diablo will require deep pockets, steady resolve and an owner who can live with its foibles. The definitive supercar? When that V12 bellows in anger, it's about as definitive as you'll ever need.
Models
Models Covered:
(2 dr Supercar 5.7, 6.0-litre petrol [VT, SE30, SV, VT Roadster, GT])
History
When Lamborghini needed a successor to the Countach, the shortlist of designers was just that. Only one man was approached and the fact that he'd already penned the Miura and Countach ensured that Marcello Gandini's stock was sky high at Sant'Agata. The Diablo was a masterstroke. Launched to an admiring press in Monte Carlo in January 1990, the story behind the Diablo was already convoluted. Gandini's initial sketches were more of an evolutionary Countach style, but paymasters Chrysler had rejected them on the grounds of safety and aerodynamic inefficiency. The softer-edged Diablo was a compromise which worked beautifully.
It wasn't until the tail end of 1991 that 'official' UK cars started arriving, all 5.7-litres and 92bhp of them. These were effectively replaced in early 1994 by the all-wheel drive Diablo VT version. Some of the engine internals were also beefed up, the huge fascia binnacle was replaced by a sleeker design, brake ducts appeared in the front spoiler and a lighter clutch and power steering were introduced to make the Diablo that little bit less physical. The two-wheel drive car was withdrawn from sale as all the UK customers now opted for the VT. Perhaps 'all' gives a misleading impression. Portman Concessionaires, the official importers, ran into serious financial difficulties and bit the bullet, leaving an investment in a new Lamborghini looking as wise as shares in Polly Peck. Nevertheless four brave souls took the plunge in 1994.
1995 was a happier year, as Porsche GB took over the reins and did a better job at marketing the Diablo. The 525bhp SE30, built to mark Lamborghini's 30th anniversary 1963-1993, arrived fashionably late in true Lambo style in February 1995. One of these was the notorious Jamiroquai car that was written off in a Chelsea back street. Where the other nine are is anybody's guess. Two versions of an even wilder version of the SE30 called the Jota made it to these shores. These cars boasted no less than 600bhp.
The somewhat ungainly Diablo Roadster went on sale in the UK during the summer of 1996 alongside the lightweight Diablo SV. At the start of 1998, the SV's power was upped to 530bhp. ABS was added for the first time along with electronic brakeforce distribution and a driver's airbag. A major cosmetic change came at the end of 1998 when the Diablo's pop-up headlamps were ditched in favour of faired in lights. Most fans approved. At this point the 575bhp Diablo GT was launched, a thinly disguised racing car for the road which, at £195,000 a pop, was the most expensive Lamborghini to date. The final throw of the Diablo dice came with the Diablo 6.0, a 550bhp behemoth produced under the auspices of new owners Audi. The step up in quality is palpable, making the 6.0 the Diablo of choice for the connoisseur, although the Jota remains the pinnacle of rarity. A brown or gold Diablo 6.0 Special Edition was launched shortly before the Diablo was replaced by the all-new Murcielago model.
What You Get
All Diablos are spectacularly, almost wilfully, impractical. If you're much over 6'2", the Roadster will be your weapon of choice, as it offers improved headroom. Even 6'7" basketball star Dennis Rodman reckoned he could get comfortable in his and that was with the targa panel in place. The early cars have an interior that's not the last word in sophistication. The huge instrument binnacle wouldn't have looked out of place in a JetRanger helicopter and was the brainchild of Chrysler boss Bob Lutz. Apparently, Lutz wanted the binnacle to move with an adjustable steering column, but engineering this feature was beyond Lamborghini. Later models have a sinuous sweep to the dashboard inlaid with ostentatious lashings of carbon fibre that are far more agreeable.
The swing up doors, the stubby bonnet, the V12 roar and the non-existent rear visibility are all Diablo trademarks. The Diablo GT in fact made a feature of the car's lack of rear view by fitting a camera into the rear wing, relaying pictures to a dash mounted monitor. If you were looking for a tip, we'd advise you to opt for the newest car you can afford as a number of developments and teething troubles were gradually ironed out of the Diablo's makeup as time went by.
What You Pay
Please contact us for an exact up-to-date valuation.
What to Look For
Let's start with the engine. If you opt for an imported car, make sure the timing chain tensioners on 1991-1994 cars have been changed from the hydraulic type to the manual ones. All UK cars have been retrofitted with the manual tensioner. The hydraulic device would ratchet the chain ever tighter, eventually causing it to snap with predictably catastrophic effects. The catalysts on early cars are also known to be problematic. Pre 1992 cars have a nasty habit of ingesting their cats with costly consequences. Oil pumps are also very sensitive to oil levels. Check your fluids regularly.
Tyres tend to last about 7,500 miles on typically abrasive UK roads, although should you treat your Diablo to a track day, expect to foot a bill for around £675 for a new pair by close of play. Check the wheels for kerbing damage as these cost around £1,500 each from Lamborghini.
Clutches are an inevitable casualty of big power and big tyres. Drive in an 'enthusiastic' manner and you'll munch through one in as little as 2,500 miles, although more restrained wheelmanship will see the average clutch last for around 12,500 miles. The primary driveshaft from the gearbox is not up to the task on pre-1994 cars and many owners retrofit the newer shaft. Clutch slave cylinders tend to last around 12,000 miles and watch out for the gear levers in early cars. Substandard metal and the requirement to hit every gearchange like a pool break means they can and do come off in your hand. Either fit a new one or carry a pair of mole grips in your back pocket.
The final concern is rust. Diablos suffer at the bases of the doors, the sills, the floor of the front boot and around the wheelarches and petrol fillers. Windscreens have also been known to delaminate, side windows can crack when hot and the leather interior is not wholly resistant to hot sun. The airbagged steering wheel is notorious for having the front cover fall off, the retaining clips not being particularly strong and the roadster roof can leak. Quality is noticeably better on the Diablo 6.0-litre car, a factor which bodes well for the current Murcielago.
Replacement Parts
(approx based on a 1994 Diablo) Spares are predictably expensive. Get used to paying over £3,000 for a new clutch, over £4,500 for it fitted. A set of front brake pads is £90, whilst a front shock is around £900. A windscreen is around £1,500 and a pair of front brake discs is in the region of £750. If you own a late shape fixed headlamp Diablo, Lamborghini will charge you £877 for a replacement light pod. If I was to say that you could buy exactly the same unit for £235 would you offer me a few quid in finder's fee? In which case head for your local Nissan dealer and ask for a Nissan 300ZX lamp unit. It's the same part.
On the Road
Let's strap you into the business end of a Diablo 6.0. Your job is to keep pace with Lamborghini chief test driver Valentino Balboni on a jaunt from the Sant'Agata factory. As jobs go, I can think of worse. The engine bellows a complex, multi-timbral roar, not the competition-honed shriek of a Ferrari motor, but something earthier, deeper, like rending mechanical sinew. It's an expensive noise, an intimidatingly angry sound, and one can imagine the engine internals flying into a pummelling claustrophobic rage, attempting to smash their way out in a spume of hot oil and lashing chains. Balboni vanishes into the distance. It's your turn. An instant later, the clutch comes up and this great throwback of a car just catapults up the road - the effect being like a car crash in reverse. The seat belts nip the shoulders as you grab second gear, and the feeling of strapping on this outlandish rocket pack of a car, with Roadrunner Acme logos writ large along its flanks come briefly to mind. Third and fourth gears give some reminder as to one's frail mortality on the narrow Emilian roads with their deep drainage ditches and catatonic tractor driving locals. The rare bends display nothing other than a rock solid composure, the broken road surfaces giving the electronically controlled shock absorbers a constantly varying brief.
Pitching the Diablo into a corner at speed may call for some commitment, but it doesn't guarantee you lifetime membership of the Dangerous Sports Society. The four-wheel drive transmission cuts out much of the tail happy antics of the old car, and results in a mild pushing wide of the nose as you reach the limits of adhesion. Backing off the throttle slightly merely tucks the nose in and lets you get on with the task, whereas in an early Diablo, this behaviour could only really be recommended if you were intent on breaking a record for high speed reversing. More than a passing nod has been paid to safety, with the Diablo now fully kitted with airbags and an anti-lock braking system of awesome ability. Remember the old 'urban myth' that a Diablo's tyres were so wide it would stop quicker if you locked them up? Rubbish. Drive the two cars back to back and you'll plump for the ABS-equipped model every time.
Balboni has vanished, the heat haze crazily shimmering the road signs. It's time to concede defeat and head back to the factory. Losing has never been such fun.
Overall
There's a lot to look out for when buying a used Lamborghini Diablo. The safe way is to go for a warranted car from Lamborghini UK. These will naturally cost more. The Lamborghini Owners Club can help with any technical queries you may have, but when spending the best part of six figures, it's best not to gamble. If you really know what you're looking for, bargains can be had in Europe where left hand drive cars are typically 20% cheaper than UK prices, but since when was buying a Lamborghini Diablo an act of financial sanity? That may be changing, but if you have the means, chances are you will spot one for sale, fall head over heels for it and sign on the dotted line. Good on you.