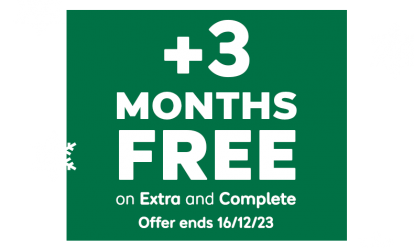 With 12 months of cover, new customers get an extra 3 months for free*.
*Added after 12 months, excludes Basic cover. New customers only. Ends 16/12/23, 7am.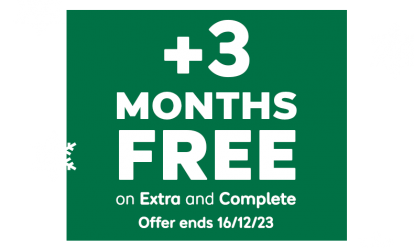 BY ANDY ENRIGHT
Introduction
Through a combination of keen pricing, shrewd niche marketing and access to some of the best engines the PSA Group has to offer, the Citroen Xsara has become an unlikely success story. Although few would know it, it's based on the Peugeot 306 platform, a chassis that's a bit of a museum piece in today's high-tech world. Despite this many will attest to the fact that whatever Xsara you opt for, it's a rattling good drive. Used examples reflect Citroen's ruthless price slashing tactics and low mileage cars can be yours for prices that read like a misprint. You win every way up.
Models
Models Covered:
Xsara - October 2000 - to date:
1.4 [5- door - Forte, LX] / 1.6 16v [5-door - LX, SX] & [Est - LX] & [Coupe - VTR] / 2.016v [5-door - SX] / 2.0 16v 163bhp [Coupe - VTS] / 2.0HDi [5-door -LX, SX] / [Est - LX, SX] / [Coupe - VTR]
History
There wasn't a great deal of fanfare when Citroen first launched the Xsara way back in November 1997. To be truthful, the Citroen range was looking a little second hand at this point and the Xsara seemed an underwhelming range. The engines were lifted from the Peugeot 306 range and few customers were tempted to switch brands. Citroen needed to do something to differentiate the Xsara.
The Coupe and Picasso models that followed started the ball rolling, but it wasn't until the model was facelifted in October 2000 that the Xsara really began to rack up serious sales. The old 1.8-litre engine was dropped and a new 2.0-litre 16-valve engine added in its place. The 1.6-litre unit was replaced by a higher-tech 16v unit. Minor improvements in handling were introduced and prices reduced with specs increased. In summer 2002 the HDi 100 diesel engine was fitted to the Coupe VTR making this an attractively priced and cheap to run coupe in a market of one. Early 2003 saw a few more revisions to the Xsara range with subtly updated styling. There was a redesigned front bumper that included inbuilt fog lights and a chromed grille. The cabin was brightened up to the tune of lighter materials on the dashboard and, depending on which trim level you opted for, some splashes of aluminium and chrome on the sills, vents and dials. The quality of the interior trims and materials was also markedly better than before. A 75bhp 1.4-litre HDi engine was made available in SX trim to those who couldn't stretch to the 2.0-litre versions and a high value 75bhp 1.4-litre Forte was also unveiled. The Citroen C4 replaced the Xsara towards the latter stages of 2004.
What You Get
Here is an affordable family hatchback developed with a 'phone, satellite navigation and stereo system that responds to the sound of your voice. A car with curtain airbags that save you from flying glass in an accident and electronic brakeforce activation to prevent the likelihood of accidents in the first place. A car with radar sensors that guide you into tight parking spaces. You'll need to purchase one of the plusher models - or more likely find one that features the best part of the options list - to enjoy all of this of course, but low prices should leave you some manoeuvring room to do so. There's a stereo that adjusts its volume to the speed of the car, hazard warning lights that switch themselves on under emergency braking and front airbags with two levels of inflation, depending on what speed you crash at. 'User-friendly' is the phrase that springs to mind.
High equipment levels are also evident, with 'big car' features like audio controls on the rake and reach-adjustable steering wheel fitted as standard on every model. These are added to more conventional inclusive fare like power steering, central locking and a good quality stereo. Most of the models on offer have air conditioning as well as power for the sunroof, windows and mirrors. More significant, however, are the numerous clever design features that show ingenuity to be alive and well at Citroen. Typical is the way you can clip the rear parcel shelf behind the back seat of the five-door when not in use. You can also lock the split-folding rear seats in place; this is particularly useful when you're using the 'garage key' provided for you to give to dealerships or valet parkers. Unlike the driver's key, it won't open either the boot or the glove box, so you don't have to worry about valuables.
Safety is another area where expectations have risen in recent years and here the Xsara doesn't disappoint. The car's structure is reinforced to prevent bodywork intrusion in side-on accidents and twin front and side airbags along with ABS are standard across the range. There's also a deactivation feature for the front passenger airbag, to allow children to be carried safely in the front.
What You Pay
Please fill in the form here for an exact up-to-date information.
What to Look For
Although cabin trim quality isn't the best in class, the Xsara comes from tried and tested stock and most of the faults have been well ironed out. The engines in particular are supremely reliable and few issues have emerged so far. Check for over-enthusiastic use on Coupe models, as these can eat front tyres. Aside from that, make sure the car has been regularly serviced, is free from parking knocks and scrapes and check the interior for signs of destruction by kids.
Replacement Parts
(approx.based on 2000 1.4 excl VAT) A clutch assembly is around £90 and an exhaust system about £385 including a catalytic converter. Front and rear brake pads will be in the vicinity of £40-45 each.
A radiator is about £150, an alternator about £250, a starter motor £220, and a replacement headlamp can be up to £75-80.
On the Road
Being based on the Peugeot 306 is a good start if you want an entertaining drive and the Xsara doesn't disappoint. Try it over speed humps or a poorly surfaced road and you can't help but be impressed with the way that the springs absorb all that the elements can throw at them. The flip side is that such a soft ride does, inevitably, mean an extra dose of roll in the corners when you're pressing on hard. In giving, the engineers have also taken away. If you want something stiffer however, the more tautly sprung Coupe models should provide it.
As well as the 90bhp and 110bhp versions of the 2.0-litre HDi engine, there's a 70bhp 1.4-litre HDi unit to seek out in five-door LX trim. This version brings a modern diesel engine within the budgets of more buyers. A CO2 figure of just 120g/km and an average fuel figure of 63mpg combine with a top speed of 102mph to make this a very attractive budget option. The rather weak entry-level 1.4-litre petrol unit is best avoided. Much better, if funds allow, to trade up to the 110 bhp 1.6-litre 16-valve engine that will rev happily from rest to sixty in 11.0 seconds on the way to 121mph.
Xsara customers who want a little meat under their right foot can have the punchy 137bhp 2.0-litre engine. That goes in top-spec hatches and estates, thought the sparkiest VTS Coupe gets the full 167bhp complement. Focus apart, few rivals are better to drive.
Overall
It may not be the most innovative car that Citroen have ever produced, but the Xsara is one that did wonders for the company's bottom line. If you want a well-equipped car at a bargain price that's going to be reliable and fun to drive, it's difficult to put a foot wrong with a Citroen Xsara.