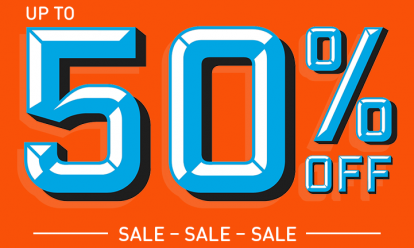 Get covered in our half price Breakdown Cover sale from just £7 a month.* We're the UK's best breakdown provider as voted by Auto Express drivers 2021.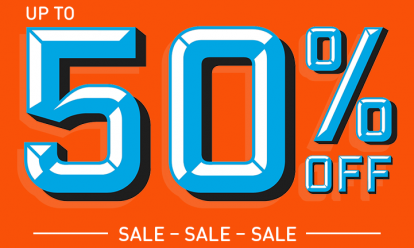 BY JONATHAN CROUCH
Introduction
If Nissan doesn't instantly spring to mind when someone mentions sporty coupes, it should. It's easy to forget the company's proud reputation as the very first Japanese volume sports car maker. Only purists will now remember the charismatic and hugely popular 240Z of the Seventies, but many people will know the company's Eighties and Nineties sports coupe, the 200SX.
In both first and second generation forms, these cars were always a little unusual: they have rear-wheel drive when almost all competitors (except the BMW 3-series coupe) have front-wheel drive. This delighted enthusiast drivers (who often prefer the handling characteristics of traditional rear-drive) and many fans for these Nissans.
Models
Models Covered:
1989-1994: (200SX 1.8: THREE-DOOR HATCHBACK COUPE [TURBO, TURBO EXECUTIVE])
1994-TO DATE (200SX 2.0: TWO-DOOR COUPE [BASE, TOURING])
CO2 [G/KM] / EMISSIONS BAND: 233 / D
History
The first of the two generations arrived here in March 1989. The three-door hatchback 'coupe' was well equipped and competitively priced. Thanks to a 1.8-litre turbocharged engine, performance was brisk but the power arrived all at once; the zero to 60 dash took under seven seconds.
In June 1991 an additional model joined the standard car but lasted just a year or so. Called Executive, it boasted a lot more standard equipment. If you're after a car with leather trim, air conditioning and a CD player, then seek out one of these models.
The 200SXi was replaced in November 1994 by the restyled, larger-engine, second generation 2.0-litre 200SX. It was now a 'proper' two-door coupe with a boot instead of a hatchback. There were both standard and Touring versions; the latter had leather, air-con and CD player plus body add-ons and spoilers. These new cars sold steadily and changes were minimal until the 1997 model year versions were released late in 1996.
Revisions included restyled headlamps, grille, front spoiler, bonnet, front wings and side skirts to give what Nissan called a lower, wider appearance. Again, there was a base car and a higher-spec Touring model. Steering column audio controls were added in 1997.
What You Get
A practical car with attractive styling that's also fun to drive. The main reason people buy cars like this is for the looks, no matter what they tell you. Offering both generations with automatic transmission was a major drawcard for many buyers (many rival sporty coupes were manual-only).
The great thing about Japanese cars is the reliability that almost always comes as standard, along with a long list of electrical gadgets to make traffic jams more entertaining and bearable (the second generation Touring's air conditioning and CD player, for example).
What You Pay
Please contact us for an exact up-to-date valuation.
What to Look For
As every 200SXi or 200SX has a turbocharged engine, you need to be wary when assessing mechanical condition so a full service history is desirable to prove that the oil and filter were changed on schedule. These sporty Nissans always delivered excellent performance but this may have encouraged former owners to treat their cars harshly. A smoking exhaust (possible engine or turbocharger wear), graunching gears or a slipping clutch should be all it takes for you to walk away from a car that somehow doesn't seem right.
First generation model faults to look for include slow engine pick-up (turbo working properly?) and uneven or heavy tyre wear (possible steering alignment and/or suspension problems). Also check for crash damage. In the hands of inexperienced and overenthusiastic drivers, the 200SX is one of the easiest cars to relinquish control of.
Be certain that the air conditioning blows chilled air within 30 seconds of being switched on because a seized compressor or leaky seals aren't cheap to replace. Many cars have 'air' as standard and, if hasn't been used and serviced regularly (10 minutes' use each week in winter circulates essential lubricant with the refrigerant), you may be buying trouble.
The electrics usually behave themselves on these cars, but try everything just in case, including the power windows, sunroof and mirrors.
Replacement Parts
(approx based on a 1995 second generation 200SX) A complete clutch assembly is around £180. Allow £150 for a full exhaust system excluding the catalyst, around £155 for a front headlamp, £65 for front brake pads and £35 for the rear set. A radiator is about £190, an alternator about £315 and a starter motor should set you back roughly £250.
On the Road
The first generation 200SXi was pretty fast in a straight line but there were problems. Under fierce acceleration, you'd be pushed back hard in your seat - which young passengers loved and some drivers didn't. It was fun to begin with but soon became irritating.
The newer 200SX is different: sophisticated electronics smooth out the power surge with a system Nissan calls `linear charge`. It works - so effectively that the engine often seems far less punchy than it actually is. The 200SX has attracted enthusiast drivers due to its rear wheel drive layout, and a bootful of throttle on a wet roundabout will see the 200SX perform a neat pirouette. The only traction control system is your judgement.
Overall
If performance per pound is one of your priorities, a 200SXi or SX should be on your shopping list. Especially if you want rear-wheel drive and your budget won't stretch to a contemporary BMW.