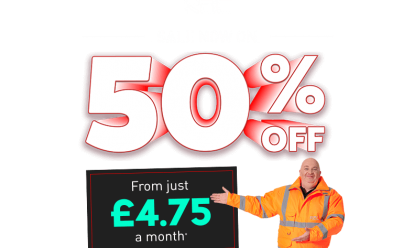 Get covered in our half price Breakdown Cover sale from just £4.75 a month.* We're the UK's best breakdown provider as voted by Auto Express drivers 2021.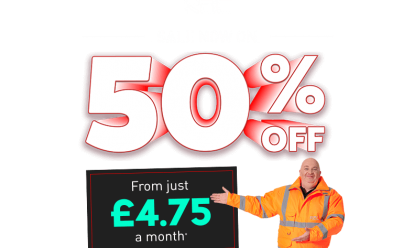 By Jonathan Crouch
Introduction
Prestige-branded compact coupes are usually simply sleeker versions of existing saloon models. The Lexus RC isn't like that, a coupe with an extra dimension of class that offers something rather different to the usual German prestige-branded choices in this segment. Here, we're going to look at the pre-facelift 2015-2018-era versions of the four cylinder variants of this car from a used buyer's perspective.
Models
2dr coupe (RC 200t 2.0 / RC 300h 2.5 petrol/electric hybrid / RC F 5.0 V8)
History
A sports coupe can be different things to different people. For some, it must be a rewarding driving machine first and foremost. Others though, want to balance dynamic virtues with qualities like cosseting luxury and impressive efficiency. It's to these people that this Lexus RC coupe is designed to appeal. In price and performance terms, this car is designed to suit those looking at coupes based on premium-badged mid-sized executive saloons - specifically Audi's A5 and coupe versions of the BMW 4 Series and the Mercedes C-Class. The RC shares some of its parts with a compact four-door model too, the Lexus IS, but it also borrowed a little more of its DNA from the larger, more Executive segment Lexus GS range - hence perhaps what the Japanese maker hopes is a more up-market feel. The kind of thing you'd want if you had to downsize from, say, a BMW 6 Series or even a Bentley Continental GT, but didn't want to make too many compromises in luxury.
If that sounds tempting, then Lexus hopes you might also like this car's rather exclusive looks, derived from a concept car the brand first displayed at the 2013 Tokyo Motorshow. A year later, the RC was launched in production form, but only as a pricey high performance V8 RC F variant. It took until early 2016 for two more affordable versions of this car to be made available - a petrol/electric hybrid and the conventional turbo 2.0-litre RC 200t version. Both offer a more laid-back, luxurious approach to sports coupe motoring that Lexus hopes will please people tiring of the usual German alternatives in this segment. This original RC sold until early 2019, when it was replaced by a lightly facelifted model. It's the pre-facelift car we're looking at here.
What You Get
One of the key reasons you might want this car lies with the way it looks. This mainstream version inevitably does without the arresting machismo of its high performance V8-powered RC F stablemate, but it'll still turn heads. Inside, the driver-focused theme continues in a leather-lined cabin deliciously different to the German class norm in its statement of style. Though much of it is derived from the brand's humbler IS saloon, there's still an agreeably expensive feel, with lovely touches like the metal surround to this analogue clock. It's not ostentatious and some of the materials are quite varied, but it looks good, unique, cultured and clever, especially in 'F SPORT' guise.
The rear is accessed via doors so long that it'll be hard to fully open them in a cramped carpark. As for actual space in the back, well you shouldn't get your hopes up. Even by the standards of the compact coupe class, legroom is tight. Out back, boot space is a touch restricted too. Look a little more closely at what on offer though and the picture brightens. For a start, most versions of the RC 200t get as standard the proper temporary spare wheel that cost extra on those rival German models and would decrease their luggage space. There was no option for an original RC 300h buyer to get that though. Plus all four cylinder RC buyers get a 60:40 split-folding rear backrest that will allow you to accommodate larger loads.
What You Pay
Please contact us for an exact up-to-date valuation.
What to Look For
Lexus has an unparalleled track record for reliability, and the RC generates a particularly low percentage of warranty claims. We struggled to find any buyers who had a bad word to say about it in our ownership survey. Still, it's worth doing a very thorough check and getting any faulty electrical items fixed under warranty. It's highly unlikely that there will be any (just as well as some of the systems are incredibly complex) but check sunroof and window motors and make sure the leather and paint is in tip top shape. The hybrid drive system is incredibly tough and we've never heard of a failure. The wheels can be prone to kerbing, so factor in any refurb costs if they've been dented or scuffed.
Replacement Parts
(approx prices based on a 2016 RC 300h - ex Vat) Lexus parts aren't that much cheaper than those you'd get from the premium German marques, so don't expect big bargains here. An oil filter is about £6-£8, an air filter is about £15-£17. Wiper blades are in the £6-£15 bracket. Front brake pads are around £23-£50 for a set. Rear pads are around £28-£40 for a set. Front brake discs are about £95 for a set; rear brake discs are about £100-£143 for a set. If you need to replace the door mirror glass, you're looking at around £30.
On the Road
Mainstream RC models from the 2016 to 2018 era both use four cylinder petrol engines to produce just under 250bhp, but achieve that goal in very different ways. The RC 200t goes the conventional route, with a straightforward twin-scroll 2.0-litre turbo unit developing 241bhp. Its ultimate performance is blunted a little by this car's relatively heavy weight, but 62mph can still be reached in 7.5s en route to 143mph. More importantly, it feels quite sporty, aided by a low-slung driving position and the rapid shifts of the standard eight-speed Sports Direct shift auto transmission you have to have.
The gearshift change times, the agreeably firm ride and the surprisingly direct and feelsome steering can all, along with throttle response, be altered by various modes of the standard 'Drive Mode Select' system, activated by a silver rotary dial near the gearstick. Go for the 'F SPORT' variant and you also get 'Adaptive Variable Suspension' and a Torsen limited slip differential to help you get the power down through the bends. We mentioned there were two engine choices. Most original RC buyers went for the other option, a 2.5-litre petrol/electric RC 300h hybrid derivative that puts out 220bhp, yet is capable of 57.6mpg on the combined cycle and 113g/km of CO2. In other words, you've all the ingredients for what might arguably be the most sensible sporting car you could buy. The 5.0-litre RC F V8 version certainly isn't that - but it has its followers.
Overall
Sometimes, first impressions count and we'd wager that this car, parked alongside a comparable BMW, Mercedes or Audi coupe, would be seen by most as the classier, more up-market proposition. That'll matter to potential coupe customers, as will the fact that this car is not only good looking but also beautifully built, agreeably rapid, lavishly equipped and everyday-usable.
Of course, the fact that it's a little larger and a little heavier than its rivals has an effect in the form of ultimate handling prowess. An RC isn't quite as agile to chuck around as coupe versions of the BMW 4 Series, the Audi A5 and the Mercedes C-Class would be. Nor is it quite as frugal in terms of up-front fuel and CO2 emission stats. Does that matter? We think probably not. The business buyers being targeted here don't want to drive like Fernando Alonso. And the hybrid version of this car that almost all of them will choose easily makes up for any slight efficiency shortfall with Benefit-in-Kind taxation savings that are hard to ignore. And in summary? Well ultimately, this is not only a more interesting, individualistic choice in this segment, but arguably a rather clever one. A certain kind of buyer will like this RC very much. And we can understand why.