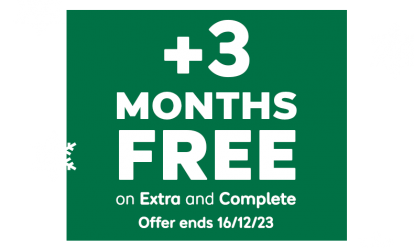 With 12 months of cover, new customers get an extra 3 months for free*.
*Added after 12 months, excludes Basic cover. New customers only. Ends 16/12/23, 7am.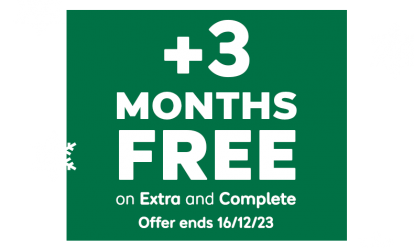 BY ANDY ENRIGHT
Introduction
If ever a manufacturer had set itself a tough task to follow it was Audi. The legendary Quattro Turbo and the Coupe models that basked in its reflected glory had served Audi famously during the eighties, but come the end of the decade were looking both literally and figuratively somewhat square. The models that followed never really took off for the Ingolstadt company, expectations having been cranked up to fever pitch.
Despite the fact that the B3 series coupe was something of a disappointment, Audi persevered and refined the model gradually, turning it into 1992's facelifted B4 model, which ran until the end of 1996. As a used buy, the Audi coupe benefits from the lukewarm reception it received. Prices are surprisingly affordable for a car that's well built and well regarded by those in the trade. Except for the rocketship S2 variants, they don't exactly fly, either off the forecourt or up the road, but if you're after a coupe for the longer term, a used Audi makes a sound bet.
Models
Models Covered:
B3/B4 Series Coupes - 1989-1996
2.0, 2.3, 2.6, 2.8-litre petrol [E, Quattro, 20v, S2]
History
Cereal-box car design may have been all the rage in 1979 when the previous generation of Audi coupes were designed, but come 1989, customers were after shapes a little more organic. With sleek sporting rivals like the Vauxhall Calibra and Nissan 200SX arriving on the market, the Audi Coupe was starting to look distinctly yesterday's news. The arrival of the B3 series car in 1989 changed all that.
Unlike the Coupe before it, which from the mid point forward was virtually indistinguishable from the 90 saloon, the hatchback B3 Coupe shared very little sheet metal with the equivalent 90 saloon. Similarly, it was a very different from its coupe predecessor. All the body panels were fully galvanized for rust prevention. The five-cylinder engine remained, but there was no turbo option. Instead, the new 170bhp 20-valve engine made power with fully electronic multi-port fuel injection and four valves per cylinder (borrowing designs from the 16V Volkswagen GTI and 32V Audi V8), a precursor to the now-current five-valve design. While this engine was the most powerful normally aspirated 5-cylinder engine Audi ever produced, it was still a bit underpowered for the weight of the car. This problem was exacerbated with the 136bhp 2.3-litre 10-valve and the 113bhp 2.0-litre four-cylinder engine carried over from the previous generation cars.
The original quattro system had been refined, as well. The formerly manual locking centre differential was replaced with a TORSEN (TORque SENsing) unit. This allowed for automatic power distribution between the front and rear driveshafts. New safety features included ABS brakes, PROCON TEN (PROgrammed CONtraction and preTENsioning system) seatbelt tensioner, a collapsible steering column and a driver's airbag.
March 1991 saw the introduction of the S2, a turbocharged sports model that used exactly the same engine as the outgoing Quattro 20v legend, but met with a far cooler response. Autocar magazine sniffily concluded, "Not only does it fail to improve on the Quattro's legendary road manners, it actually takes a step back. It is no quicker in a straight line, slower through corners and altogether less fun to drive." Ouch.
The 174bhp Coupe 2.8 arrived in 1991, but only lasted a year, replaced by the more attractive 2.8 Quattro version in 1992. An efficient 150bhp 2.6-litre engine was also introduced and the S2 became that little bit less slow and dull with a 10bhp power boost. At the other end of the range, the 2.0-litre model was given a 16-valve engine. These changes coincided with the introduction of the B4 Coupe series, the most obvious difference being the facelifted bonnet and front grille which now featured a chrome surround. This model survived until Audi axed the Coupe in 1996. Three years passed before Audi took another try at the coupe market, three years where to judge by the results they were hardly wasting their time. In 1999 the TT was launched and the rest is history
What You Get
All Coupe models feel well built, resolutely sombre and slightly claustrophobic. The seat position is low, the non-adjustable steering wheel is set high and the car's waistline is rather high, making the cabin feel a deep, dark hole from which to drive. The instrument binnacle is as logical and well designed as we've come to expect from Audi with a clear set of dials and a row of supplementary gauges set lower down on the centre console. Rear three-quarter vision is notably poor, but otherwise the Audi isn't too threatening. Rear seat space is fairly good for a coupe, although the boot is something of a joke with almost half the space being sacrificed to a spare wheel. The loading sill is also amazingly high. Equipment levels tend to be reasonably sparse, and it may well be worth looking at a few cars to find one that has been fitted with optional anti lock brakes.
What You Pay
Please fill in the form here for an exact up-to-date information.
What to Look For
Bodywork repairs carried out by non-franchised repairers will invalidate the 10-year bodywork warranty, so a service history is essential. This is one reason why it may be worth paying the extra to buy through the Approved Used Car Programme operated by Audi dealers.
If you choose to source a Coupe yourself, there's no shortage of choice. Beware high-mileage nails owned by those who can't really afford the running costs. Generic faults are few and far between. A common fault is a rattling rear tailgate lock mechanism which tends to need rebuilding every 4-6 weeks before it starts its metallic percussion again. V6 engined cars are very heavy on their front suspension parts and shock absorbers should be checked to make sure they still operate effectively. Replacement of bushings, engine and subframe mounts and anything else made of rubber can make a tired Coupe feel like new. A potentially more serious flaw in the design of the 2.3-litre five-cylinder engine is the propensity of the timing belt crank pulley to strip its keyway, causing an expensive valve/piston interface.
Electronic gremlins can afflict the Coupe's fascia. Speedometers are prone to failure as are outside temperature and engine temperature gauges. Heated electric mirrors are also liable to frazzle their elements due to the fact that they're permanently on.
Replacement Parts
(approx based on a 1990 2.0-litre) As you might expect, parts aren't cheap - though they're not as pricey as some might expect. However, they do last. A clutch assembly will be around £117, whilst a full exhaust system will be around £220. An alternator should be close to £120 and a radiator around £100.
A starter motor is about £145 and a replacement headlamp close to £100.
On the Road
Although the larger-engined cars are reasonably swift, if you're after a scalpel sharp driver's car the Audi Coupe will disappoint. The first year of production saw some awful examples leaving the factory and by 1990 a fix had been engineered into the suspension to maintain better body control. Nonetheless, the Coupe still felt inert and nose-heavy, albeit very benign should you brake or lift off the throttle mid-corner. The steering is light and feels well oiled, but it never gives the sort of feedback you'd get from a BMW. The Audi Coupe feels safe and solid at most speeds, and turns in a reasonable report card without ever thrilling the driver.
The S2 coupe is the one to go for if sheer ground-covering pace is on your wish list. Able to hit sixty mph in a mere 5.9 seconds on the way to a top speed of 150mph, the S2 makes a fine used alternative to an early BMW M3, but don't expect it to hold station with a Subaru Impreza around a set of bends. Still, at prices starting at just over £5k, it's a lot cheaper and you'll never feel short changed when you drop into an interior that still feels £30,000 today.
Overall
The Audi Coupe won't disappoint if you've got an eye for quality, like the brand image and want something that will still fell well tied down five years along the road. Driving enjoyment and practicality aren't top of the tree, but a well looked after example is a seductive proposition. The shape still looks good, the prices are in the basement and although the Coupe may bask in the reflected glory of the Quattro and TT coupes, it's still got enough of its own appeal to make it an informed used choice.