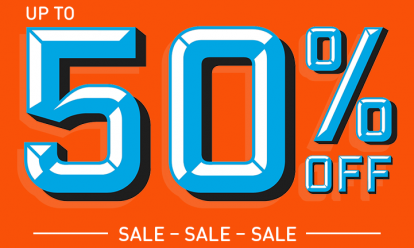 Get covered in our half price Breakdown Cover sale from just £7 a month.* We're the UK's best breakdown provider as voted by Auto Express drivers 2021.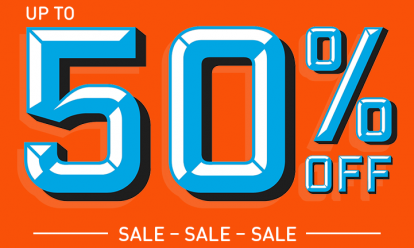 By Andy Enright
Introduction
In its own quiet way, Mitsubishi often seems to spot innovation early. Porsche licensed copies of Mitsubishi's contra rotating balancer shaft to make their engines as smooth as butter and the Gasoline Direct Injection technology fitted to the Carisma was rapidly imitated by many manufacturers.
The third generation Mitsubishi Shogun, which arrived in May 2000, was also a car that helped set trends. Engines and suspension were bolted directly to the monocoque body rather than installed in a separate chassis, contrary to the way that many family-style 4x4s had developed. In fact, it had more in common with the car-like luxury 4x4 models such as BMW's X5. This 'hybrid' between old school rugged appeal and modern underpinnings proved very popular, and this fourth generation car builds on those solid foundations with a massive host of detail changes. Here's how to look for a used bargain amongst the later fourth generation models.
If there's one thing the Shogun has a lot of it's history and a brief precis is probably in order. The first generation car appeared at the 1981 Tokyo Show, followed by the second generation (1992-1999) and third generation models (1999-2007). The bigger but more energy efficient fourth generation version debuted in 2007 but we're particularly interested here in the post-2009 cars.
These models built on the fourth generation Shogun's improved safety, Euro IV emissions compliance and superior interior quality and added a 3.2-litre turbodiesel engine that boosted power from a modest 168bhp to a far more muscular 197bhp. A new five-speed automatic gearbox was also introduced. This model persisted until 2011 when Mitsubishi introduced a subtle facelift with a revised chrome grille with slotted bars and thick dividers on either sides. There were also colour-keyed bumpers, a black front skid plate, redesigned alloy wheels and black roof rails.
Models
3/5dr family 4x4 (3.2 diesel [Elegance, Equippe)
What You Get
Although the shape is instantly recognisable as that of a Shogun, there are a number of key differences between this fourth generation car and its direct predecessor. Keen spotters will clock the contoured front lights blended with the blistered leading edge of the front wheelarch. There's also a revised front grille with bolder chromed slats. The short overhangs and the upright windscreen serve to remind buyers that this is no bling smoothie, instead wearing its macho credentials on its sleeve.
Three door short or five-door long wheelbase models are offered. They're properly big too. In long wheel base guise, the car is 4.9m long, 1.9m wide and 1.9m high so you'll need a garage with a fair amount of headroom. Mitsubishi's innovative 'Hide&Seat' system quickly converts the long wheelbase car from a five to a seven-seater with two seats that fold from a flat boot floor to create a third row complete with integrated head rests. These rearmost seats are impressively roomy and when they're folded away, there's a 1,790 litre luggage compartment for your convenience. You won't be blown away by classy materials and swish design inside the Shogun but it never feels less than extremely durable and very user-friendly.
What You Pay
Please contact us for an exact up-to-date valuation.
What to Look For
There's no excuse not to find a full service history on a fourth generation Shogun. If this has been neglected, walk away, no matter how much you like the colour or the optional extras - there'll be plenty more to choose from. Otherwise, there's very little to watch out for, apart from the obvious checks that you should subject any 4x4 to. Listen for whining gearboxes and differentials; look for leaky power steering, engines, gearboxes and driveshaft joints, off road abuse, tailgate and underbody corrosion and theft or accident damage. The Shogun is very well protected from rust, but the lack of a hose-down following exposure to salt water and constant mud wrestling may eventually cause the rusty red peril to attack. Mechanically, these cars are very durable.
Replacement Parts
(Based on a 2009 3.2 Equippe) Budget about £350 for a replacement exhaust from the front to the catalyst, while a new clutch will be around £200. An alternator should be around £185. A new wing mirror is in the region of £260, while a headlamp is a steep-ish £240 and a starter motor around £185.
On the Road
If you're after the last word in off road ability, the Mitsubishi Shogun, despite the 11 Paris-Dakar wins that it can boast, is not it. What the Shogun does offer is a very usable compromise between on-road refinement and off-road ability that will be more than adequate for most. If you want something that's a little more adept in the deep stuff, you'll be looking at something like a Land Rover Discovery.
Mitsubishi's engineers will argue with this, of course, and to be fair, this car is very competent indeed in the rough stuff. The Shogun uses an AWC all-wheel control system, which works in tandem with a 'Super Select 4 II' transfer case. Using a centre differential lock to split available torque 33:67 front to rear, this system offers no fewer than four transmission modes; high range rear wheel drive, high-range full time four wheel drive, four-wheel drive with a locked centre differential for slippery conditions and low range four wheel drive with the locked differential for hauling yourself out of a mud bath.
On road, owners will appreciate the added urge of the 3,200cc common-rail diesel that's here good for 197bhp. This makes the Shogun rather punchy off the line, getting to 60mph in just 9.4 seconds in manual three-door guise. The ride quality is far better than in old-school body-on-frame SUVs and the extra length of the five-door car further irons out poor surfaces. Noise levels at motorway cruising speeds are a little higher than more urbane rivals, but as a vehicle that works well both on and off road, the Mitsubishi is packed with very sensible compromises.
Overall
The Mitsubishi Shogun is hardly the last word in glamour but sometimes something rugged and unpretentious is just the ticket. The post-2009 cars are a good deal better to drive than the early 'Gen 4' Shogun models, due to the added power and torque. They're also 10% more economical to boot, while emissions dropped from 271 to a more manageable 247g/km. My tip would be a five door Elegance with the automatic gearbox. It's still a tough beast but there's a smoothness to this transmission that is so much more relaxing than a manual model.