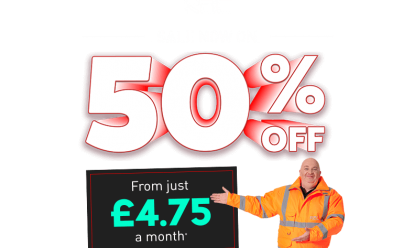 Get covered in our half price Breakdown Cover sale from just £4.75 a month.* We're the UK's best breakdown provider as voted by Auto Express drivers 2021.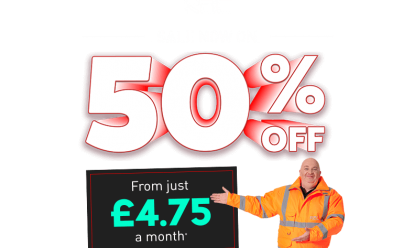 By Jonathan Crouch
Introduction
In fourth generation guise, the Lexus RX got smarter, cleverer and slightly bigger. It's the large luxury SUV that pioneered hybrid power and in this form, continues to use that technology in 'self-charging' form as part of a more relaxed ownership experience. For target buyers, there's nothing quite like it.
Models
5dr SUV (S, SE, F Sport, Premier)
History
Back at the turn of the century, Lexus became one of the first premium brands to enter the luxury SUV segment, offering an RX model that quickly became even more unique in MK2 model guise when in 2005, it pioneered hybrid power in this sector. Buyers approved and over three generations, more than 2.2 million RXs found satisfied owners. Most of these sales though, were in the US market the car was primarily designed for. By the middle of the 21st century's second decade though, it needed to have wider appeal in Europe and this fourth generation version was tasked with delivering just that.
If ever a category of car cried out for a more efficient means of forward motion, it's the large luxury SUV. Traditionally for most buyers, such a vehicle has only been viable to own when equipped with a diesel engine - but even that attracts quite a bottom line running cost penalty. Hence the appeal of hybrid power, something you'd have thought would by 2015 have been quite commonplace in this segment. Not so. By then. belatedly, Volvo and the German premium brands had just started to offer this technology in their luxury SUVs, but only in pricey Plug-in form. The RX's hybrid engine, in contrast, is one of the non-plug-in 'self-charging' sort. If you can't stretch to a PHEV hybrid rival from this period and want a car in this class, then broadly, you've the choice of a noisy, potentially planet-polluting diesel. Or this RX.
So you can see then, why this Lexus sells quite well globally, a package that would have been even more successful - in Europe at least - had earlier versions been a touch more spacious and a little more dynamic to drive. The Japanese brand told us that this fourth generation model was both of these things, at the same time also offering extra technology, stronger standards of safety, even more luxury and much sharper styling. Its hybrid powertrain was revised over the previous model too, though not in the kind of fundamental way that could have incorporated Plug-in technology or more frugal diesel/electric power. Lexus doesn't like diesels, but initially, it wasn't averse to offering RX customers the option of a more conventional engine in this MK4 design, hence the early availability of a minority-interest petrol turbo RX 200t derivative to sell alongside the more significant RX 450h hybrid model. The RX 200t variant though, was quickly deleted. A longer wheelbase 7-seat RX L body shape was introduced in 2018. And the range was facelifted in late-2019. It's the pre-facelift MK4 models though, that we're going to look at here.
What You Get
At a stroke, this fourth generation RX made its predecessors look very ordinary indeed, it's sharp, sculpted shape echoing the Japanese maker's 'L-finesse' styling approach first used on the company's other luxury SUV, the slightly smaller and strikingly handsome NX model. It's an absolute riot of contrasting angles, swage lines and details all competing for your attention, a combination that has absolutely no right to work - but somehow it just does. All of that disguises the fact that this is a slightly larger car than its predecessor: Lexus still had to extend the wheelbase though, to create the alternative 7-seat RX L version of this model.
Behind the wheel, the distinctively styled interior delivers a driver-centric feel that's refreshingly different from the expensively-crafted SUV simplicity served up by rival German brands. This cabin's exquisitely-trimmed too, but somehow in a more characterful way, with a lovely central analogue clock and leather that's hand-stitched on each RX by a team of 17 'Lexus Takumi' craftspeople to achieve its flawless finish. Even the flat-screen infotainment display is built into the dash without the 'iPad-stuffed-into-the-fascia' feel that similar installations give you in some rivals - which is impressive given that the 12.3-inch TFT monitor used on top models featuring the 'Lexus Premium Navigation' system is so big.
In the rear, you discover that the exterior size increase cured one of this model line's long-standing shortcomings: a lack of rear cabin space. That's not only because the 60mm wheelbase increase freed up more legroom but also due to the fact that Lexus lowered the rear floor section. The luggage area is 453-litres in size and was designed around the needs of the hybrid variant. If you need more space, you'll be pleased to find that the centre part of the rear backrest splits separately so that you can more easily transport longer items like skis. Flatten the bench and though the cargo area created isn't completely flat, it is 924-litre in size.
What You Pay
Please contact us for an exact up-to-date valuation.
What to Look For
Lexus has an unparalleled track record for reliability, and the RX generates a particularly low percentage of warranty claims. We struggled to find any buyers who had a bad word to say about it in our ownership survey. Still, it's worth doing a very thorough check and getting any faulty electrical items fixed under warranty. It's highly unlikely that there will be any (just as well as some of the systems are incredibly complex) but check sunroof and window motors and make sure the leather and paint is in tip top shape. The hybrid drive system is incredibly tough and we've never heard of a failure. The wheels can be prone to kerbing, so factor in any refurb costs if they've been dented or scuffed. Insist on a full service history.
Replacement Parts
(approx prices based on a 2016 RX 450h - ex Vat) Lexus parts aren't that much cheaper than those you'd get from the premium German marques, so don't expect big bargains here. An oil filter is about £6-£9, a pollen filter is about £10-£20. Wiper blades are in the £14-£16 bracket. Front brake pads are in the £42-£70 bracket; rears are around £40. A headlamp bulb is around £10. And a wing mirror glass will be about £23-£26.
On the Road
So, what's it like? Well to begin with, we're going to assume that you want an RX of the hybrid variety: 90% of buyers do. If that's the case, then things are utterly laid-back from the start. Under the bonnet of the RX 450h, a 3.5-litre petrol V6 is assisted by two electric motors, one on each axle, the rear one creating 4WD traction when necessary but otherwise acting as a generator to charge the battery when the car is in regenerative brake mode. Drive is through a belt-driven CVT auto gearbox and total system output was increased to 308bhp in this MK4 model. Lexus also claimed to have sharpened up the steering and suspension this time round, though the enhancements are insufficient to make the drive feel really dynamic.
You can sharpen things up though, by playing with the various settings of the 'Drive Mode Select' system, which will have extra 'Sport S' and 'Sport+' options if you've got yourself a top variant with Adaptive Variable Suspension that continually tweaks the ride to suit the road. As for efficiency, well Lexus chose not to add in pricey Plug-in hybrid technology to this car, but the NEDC-rated efficiency figures remain good enough to embarrass those of most rival diesel models, with an entry-level RX 450h delivering 54.3mpg on the combined cycle and 120g/km of CO2. Aware that a minority of potential customers might want a more conventional powerplant, Lexus also offered a rare RX 200t variant that borrowed the 235bhp 2.0-litre petrol turbo engine used in the brand's smaller NX SUV. This was quickly deleted from the range though.
Overall
The fourth generation RX was certainly a much improved product - primarily to look at but also in terms of luxury, safety and technology. Less telling, we think, are the handling changes Lexus claimed to have made here: the car itself remains an SUV for the Riviera, rather than the racetrack. For most potential buyers though, that's as it should be. As one writer observed, 'the RX replaces dynamism with the calming aura of whale music and scented candles'. There's something in that.
We still like it though. Forget what the magazines tell you: buyers in search of a large luxury SUV typically prioritise luxury, style and tax-friendly efficiency above almost everything else, these elements being things that this Lexus can here nail more effectively than ever before. According to the brand, it's all about 'sharpened sophistication' and 'seductive strength'; we'd prefer simply to call this a more sensible way to own what remains a very indulgent kind of car.