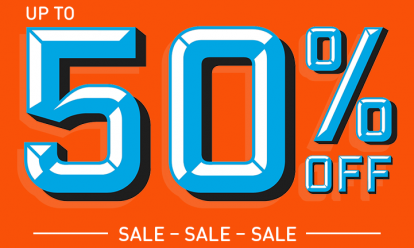 Get covered in our half price Breakdown Cover sale from just £7 a month.* We're the UK's best breakdown provider as voted by Auto Express drivers 2021.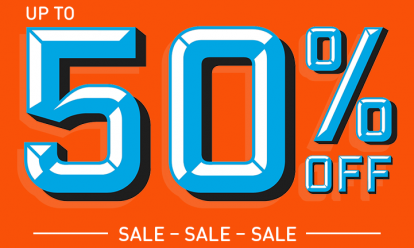 BY ANDY ENRIGHT
Introduction
Why did Mitsubishi sell the Lancer Estate in the UK between 1999 and 2001? This question, perhaps more than any concerning value for money or whether the car was in fact any good, seemed the overriding concern when considering the Lancer Estate 1.6 GLX. Available with a manual gearbox only, in a range of three colours and at a budget price, it seemed something of an anomaly in Mitsubishi's glossily high-tech product range. As a used model, does it make any more or less sense than it did when new? Find out here.
Models
Models Covered: (5dr estate 1.6 petrol [GLX])
History
To understand the logic of the Lancer Estate, one must first become immersed in the murky world of Mitsubishi's strategic alliances. Lancer saloons and hatchbacks are available in the UK, it's just that they are badged as Proton Personas and Wiras. Mitsubishi's links with the Malaysian firm go back quite some way, and it was only when Proton didn't feel the Wira Estate was right for the UK market that Mitsubishi was faced with a quandary.
As UK buyers lobbied for cheaper cars, Mitsubishi had a limited supply of Lancer Estates that were approaching the end of their product run. Unwanted by Proton, and with no Mitsubishi Carisma estate model for sale in Britain, the decision was taken to import the cars, offering them for the knockdown price of £10,995. Whilst this might have smacked of boot sale opportunism, it nevertheless brought a surprisingly capable car into the market at an almost laughably cheap price. With 1500 cars imported, the last few left UK dealers forecourts in spring 2001, leaving Mitsubishi with a hole in their range that hasn't been subsequently filled.
What You Get
Outlining the choices available to the prospective Lancer Estate didn't take much longer than asking "Silver, Black or Blue?" With only a CD player and satellite navigation system on the options list, no automatic gearbox and only one engine and trim level available, the Mitsubishi Lancer 1.6 GLX estate was a singularly straightforward proposition: easier than ordering a cheese roll at your local deli.
Powered by a 111bhp 16-valve four-cylinder engine, the Lancer is a fairly willing companion. What's perhaps of more relevance are the practical aspects. Capable of seating five passengers, the Lancer has a 50/50 split rear bench to ensure that three passengers will be comfortable when one side's folded down. Sticks up to the length of 790mm can be carried with the rear seats in place, but for those in the market for a car capable of transporting a far longer 1500mm stick, fold the rear seat down and the Lancer is just the ticket. In terms of capacity, that's a healthy 470 litres with the seats in place and an Olympian 740 litres in a two-seat configuration.
The interior styling won't come as a massive shock to anybody who's ever set foot in a Proton dealership. It's inoffensive, with a reasonable level of quality to fit and finish, but hardly inspiring. The sheer amount of standard fit equipment is something of an eye opener considering the bargain basement pricing, and includes driver's airbag, tinted glass, air conditioning, electric windows, central locking and immobiliser, a tilt-adjustable steering column rear seat heater ducts and the obligatory front cup holders. Buyers opting for the Satellite Silver, Palma Red or Nares Blue metallic paint schemes got an interior trim colour scheme of either grey, grey or grey respectively. It's not a grey you could dress up as 'graphite' or 'carbon' either, more of a pale 'Tirpitz' or, at a pinch, 'Elephant'. At least Mitsubishi didn't try to call it a Carisma.
What You Pay
Please contact us for an exact up-to-date valuation.
What to Look For
This is a bit of a difficult one, as there's not too much to worry about, which is excellent news for you. So, provided you're buying a car with full service history, you shouldn't be in for any nasty shocks but check that the electric windows, locks and door mirrors all work and that the air conditioner produces chilled air - fixing such items can be pricey.
Replacement Parts
(approx based on a 2000 Lancer Estate) A clutch assembly is around £185 and an exhaust system about £430. Allow £35 or so for front brake pads, whilst an alternator is about £200 and a starter motor around £370. Ouch. A replacement headlamp is a similarly punitive £350 and a catalytic converter retails at around £300.
On the Road
Here's a shock. The Lancer Estate is actually quite good fun to drive. Whilst it's no Evo VI, it nevertheless has that same feeling of handling on its tiptoes and utilising every last available horsepower to propel itself up the road. A rest to 60mph time of ten seconds flat underlines this, although the 1.6-litre engine feels very breathy above 85mph. Not breathy like Marilyn Monroe singing to JFK, more like something from a schools anti-smoking educational video. Expect a combined fuel consumption of around 35mpg if driven sensibly, although the sweet gearchange and willing engine encourage pedal to the metal progress. In Malaysia, a popular project is to fit the engine from the Mitsubishi Lancer Evo III into this body. Apparently it slots straight in and makes for a wicked Q-car. Suddenly a Subaru Impreza WRX estate looks decidedly pricey!
Overall
The Lancer Estate certainly won't stand out from the crowd on looks, but when it comes to offering top-notch value for money and providing thoroughly capable and reliable family transport, it's one of the best. It's at the blunt end of the cutting edge, but more than makes up for this in terms of metal for your money. Appealing to the same clientele as bargain Korean cars but with the additional bonus of Mitsubishi's comprehensive warranty package, a low-mileage Lancer Estate makes a surprising amount of sense as a used proposition. Pitched at the right end of the 'estate of the ark/art' continuum, the Lancer earns an unexpected thumbs-up.