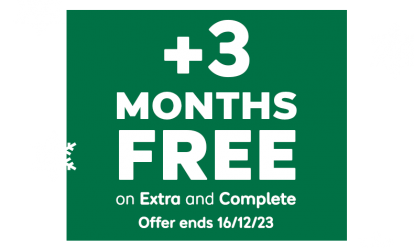 With 12 months of cover, new customers get an extra 3 months for free*.
*Added after 12 months, excludes Basic cover. New customers only. Ends 16/12/23, 7am.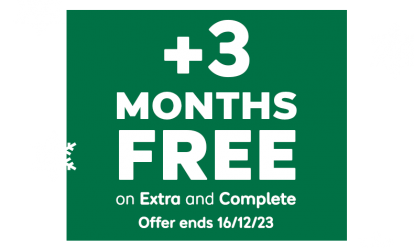 BY ANDY ENRIGHT
Introduction
You used to know where you stood with a Mitsubishi Colt. It would be reliable, fairly spacious and utterly boring. In 2004, Mitsubishi broke that particular mould and introduced a Colt with far more widespread appeal. Suddenly, here was a car that put the frighteners on the established supermini class leaders. Although the Colt has become a whole lot more interesting, the reliability factor remains, making the Mitsubishi one of the best used supermini choices around.
Models
Models Covered:
3 and 5dr supermini (1.1, 1.3, 1.5 petrol, 1.5 Di-D diesel [Red, Attivo. Mirage, Equippe, CZT, Black, Classic])
History
The previous generation Colt had been on sale from 1996 through to 2004 and seemed to have established a durable template for boring but reliable hatches that could safely be overlooked by the British buying public. The 2004 Colt was an entirely different kettle of fish. Its profile was raised by the fact that it shared its chassis with the Smart forfour and many UK buyers recognised that the Colt, in fact, offered superior value for money. When the forfour was discontinued in 2006, the Colt carried on alone.
A neat piece of styling, the Colt was launched with three and five door body styles, the first five door cars landing in dealerships in September 2004 and the three door models following soon after in December. Trim levels were typically confusing, a Mitsubishi trait that sadly didn't get erased, but good news followed in early 2005 with the launch of the Colt CZT, a three door pocket rocket that's never attracted the following it deserves. Soon afterwards we got the CZC, an affordably priced convertible version with a metal folding top roof.
In late 2008, the range was substantially facelifted, with a new 'jet fighter' front end supposed to create a stronger visual link to Mitsubishi's Evo models. The CZT hot hatch was renamed 'Ralliart' but little else changed. A few months later, the Colt ClearTec model was introduced offering 56mpg economy courtesy of stop/start technology and other modifications.
What You Get
Built in Holland at Volvo's former Nedcar plant, this Colt is the sixth generation car to bear the moniker. If you think the proportions look vaguely familiar, you may well be onto something. Smart's ultra trendy forfour is based on the same chassis and running gear and shares several of the Colt's body panels, albeit 'smartened' up to fit the corporate look and feel. If you're looking to cut a dash outside the gym, the smart is a no brainer. If you're sufficiently mature to dispense with the gimmickry, you'll save a pot on the Colt and end up with arguably the better car.
The Colt shares 60% of its parts with the smart forfour but you'd be hard pressed to guess this when seated behind the wheel. Everything is neat but sensibly styled with no dials sprouting from the fascia top. It's certainly a major leap forward from the uninspiring Colt interiors we've been accustomed to. If you expect supermini dashboards to be fussy, cheap and cluttered, the elegantly minimalist Colt fascia will be a very pleasant revelation.
Mitsubishi can claim the crown for most interior space in this market sector and there's little doubt that for a supermini at least, this car has been generously cut. Even with a six footer at the wheel, there's enough room in the back for all but the rangiest adults and the boot is a prodigious size. A long wheelbase and compact suspension set up - Macpherson struts up front and a low volume torsion beam arrangement at the rear - help to maximise available space, the 2,500mm wheelbase being a good deal longer than a Renault Clio or a Fiat Punto.
What You Pay
Please fill in the form here for an exact up-to-date information.
What to Look For
Reliability is excellent and parts not as pricey as you might fear; the car is much cheaper than most to maintain. Make sure the exhaust is in good condition and that the tyres have plenty of wear left in them. Corrosion protection is good as well. Shop around for dealer special editions and you may be able to land yourself some extra equipment for no additional outlay.
The CZT is a little more specialist than the other models and will require a more careful inspection to ensure it hasn't been mercilessly thrashed. Most of the evidence should be obvious, however, with a clutch test and a check for crash damage being the two key checks. Otherwise it's hard to come across a misbehaving Colt.
Replacement Parts
(based on a 2004 Colt 1.5 Sport) Consumables are reasonably priced for the Colt and Mitsubishi have been part of a committed drive to reduce spares prices across the board. A fuel filter works out at around £8 and an oil filter about £11. Original equipment spark plugs are £6 each.
On the Road
The Colt feels a good deal more assured on the road than that high rise styling might suggest. The suspension is fairly firm but on rutted city streets, only the worst that local government negligence can throw at it will upset its uncanny composure. The flipside of this is that the Colt offers a surprisingly generous dose of entertainment with decently weighted steering and better than adequate body control. The brakes are discs up front and drums at the back, except for the range-topping 1.5-litre petrol model which gets discs all round. Anti-lock and electronic brakeforce distribution are standard on all models, as is electrically assisted power steering.
The 1.3-litre engine is presently the best compromise between economy and performance, the 1.5-litre unit being a little sibilant in the upper reaches of the rev range. If you want real performance, it has to be the CZT, Mitsubishi's three-door hot hatchback, which is based on a turbocharged version of the 1.5-litre engine good for 150bhp. A baby Evo? That could be about the size of it, especially if it could be breathed upon to liberate a few extra horsepower.
Overall
The Mitsubishi Colt is probably a better car than most buyers realise. Now that it has the personality and styling to go with its mechanical integrity, it becomes one of the best used supermini buys around. The diesel models are well worth tracking down but there's not a bad car in the entire line up. The only sticking point may be persuading an owner to part with one first.