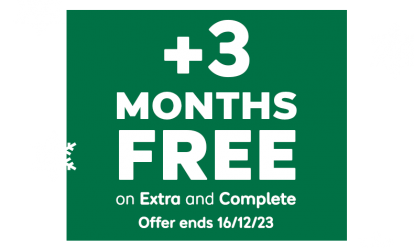 With 12 months of cover, new customers get an extra 3 months for free*.
*Added after 12 months, excludes Basic cover. New customers only. Ends 16/12/23, 7am.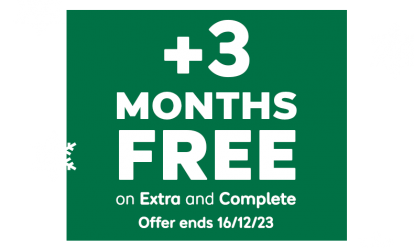 By Jonathan Crouch
Introduction
Mitsubishi went to town with this fifth generation L200 pick-up, completely redesigning the engine, the suspension, the steering and the transmission - and that was just the start. Compared to the previous Series 4 model, it was more aerodynamic, better equipped, nicer to sit in and much more efficient. Plus it remained great off road and, if you tow, this vehicle will lug more about than any other rival from this era can. You can see why buyers like it.
Models
2DR/4DR PICK-UP - 2.4 DI-D DIESEL (SINGLE CAB, CLUB CAB, DOUBLE CAB)
History
Globally, Mitsubishi has six decades of pick-up production experience and by the time of the launch of this Series 5 L200 model, had sold well over four million of them, mostly L200s, a model range first launched way back in 1982. It was the 'Series 3' third generation version we first saw in 1996 though, that really hit the big time for this Japanese brand, a model since credited with the rejuvenation of this entire market segment. It was the first to recognise that the pick-up needn't be merely a utilitarian workhorse fit only for farmers and jobbing builders. The MK3 model L200 could be dressed up to look and feel more like a lifestyle SUV - and a very cost-effective one at that. Tax loopholes just after the turn of the century not only allowed businesses to reclaim VAT on the purchase price but also enabled company car users to pay a flat tax rate that gave them big savings and Mitsubishi found itself with the one vehicle in the sector that could take full advantage. Customers flocked to the company's showrooms and at one point, the brand was taking 70% of sales in this class.
After that though, things changed a little. The tax laws tightened - and the competition upped its game - but fortunately for Mitsubishi, pick-up buyers tend to like to stick to what they know, with the result that the Series 4 L200 model, launched in 2006 and updated in 2010, still led sales in the segment by a healthy margin for most of its lifetime. By 2015 though, another step forward was needed, hence the effort that was put into making sure that this Series 5 model would provide it, with significant improvements in over 330 areas. It was, we were told at launch, once again number one for a reason. This fifth generation L200 sold until mid-2019, when it was replaced by the Series 6 model.
What You Get
As before, single cab, Club cab and double cab body styles were offered. Most went for the double cab. At first glance, this fifth generation L200 double cab pick-up seems little more than an evolution of its successful Series 4 predecessor. Look a little closer though and you discover that it's actually more than 80% new, only three sections of floor and the main chassis rails having been carried over from before. And inside? Well at first glance, those familiar with previous generation L200 models might not feel that very much has changed but once you start to look around, key improvements begin to become apparent. Primarily, it's all a bit more car-like, with less of the feel that other pick-ups give you of being sat in a commercial vehicle. To that end, the dash has more depth in Series 5 models and though it's still trimmed in hard-wearing plastic, the material seems of reasonable quality and is enhanced on plusher models by splashes of silver and piano black trim. The design of the fascia is more like an SUV than an LCV too, with a smart high-mounted touchscreen on the two top models that includes navigation and an incorporated rear view camera display.
In the back, the main change over the previous Series 4 model is that the total cabin zone of this vehicle is bigger, the 1,745mm total length making it 56mm longer than a rival Toyota Hilux of this era and a massive 103mm longer than a Volkswagen Amarok. That isn't something you especially notice at the front but it makes a big difference at the rear when it comes to legroom, especially of course on longer trips.
What about load area practicalities. At the business end, you're faced with a cargo bed 475mm deep - that's 15mm deeper than the previous Series 4 model - and 1,470mm in both length and width. In this area, you'd be able to take a payload of up to 1,045kg. Most rivals can better these figures but that, according to Mitsubishi, doesn't tell the whole story. The brand points out that the stat that really matters to many operators is the one for combined carrying and towing capacity, an area in which this Series 5 L200 is indisputably a class leader from this era. Combine the cargo area capacity with this model's prodigious braked towing capability of up to 3,100kg and you'll be able to lug up to 4,090kg.
What You Pay
Please fill in the form here for an exact up-to-date information.
What to Look For
We've not come across too many owner issues with this Series 5 L200. In one instance, an owner lost 3rd gear, then later experienced overheating. In another instance, a 2016-era L200 repeated blew the vacuum hoses controlling its 4WD system. Check for bodywork damage, more likely of course, to be caused from town scrapes than any off roading. The interior plastics aren't of especially high quality and can show up scratches if not treated with care. There was a recall in April 2018 when Mitsubishi recalled L200 single and double cab models over door latch fault. The safety issue affects all models built between December 2015 and July 2016. The problem involved the locking mechanism in the latch assembly, with the door not operating properly in hot weather. This might cause the door to not latch correctly or possibly even to open whilst driving.
Replacement Parts
(approx based on a 2015 L200 2.4 DI-D ex VAT) An oil filter will sit in the £4 to £11 bracket. An air filter is around £12. A wiper blade sits in the £9-£15 bracket. For a front brake disc, you're looking at paying in the £57 bracket. A pair of front brake pads are around £35. A radiator is around £186.
On the Road
This Series 5 L200 model got a new engine beneath the bonnet, a much more efficient 2.4-litre DI-D diesel unit offered in either 151bhp or 178bhp guises. Choose the pokier version and you can get it mated to the five-speed automatic gearbox. This common rail powerplant develops more torque than before - up to 430Nm - and that's facilitated a big improvement in braked towing capacity - up to 3,100kgs. It's reasonably frugal too: the 178bhp variant manages 42.8mpg on the combined cycle and 173g/km of CO2.
Handling isn't up to SUV standards, but the solid chassis and rear leaf springs you have to have in any pick-up make that impossible. However, Mitsubishi has done what it can with vehicle dynamics and the result is a quieter, more responsive pick-up that's better to drive than most other pick-ups of this era in this segment. Off road, most models get the brand's clever 'Super Select' 4WD set-up, the only one in this class that allows progress at speed in 4WD on-tarmac. Off road, the L200 should be pretty unstoppable, thanks to differential lock options that should get you where you need to be.
Overall
In summary, you can see why so many pick-up buyers choose this one, whether their need is to transport quadbikes and surfboards or hardcore and shovels. This post-2015 Series 5 version is tough, good looking and offers a wide range of choice and in this guise, is that bit easier to live with too. If you're looking for a pick-up from this era, this L200 is a difficult option to ignore.