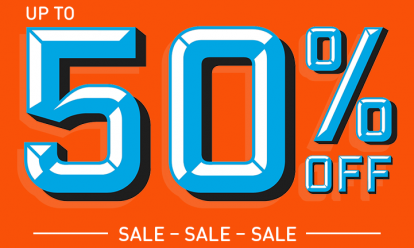 Get covered in our half price Breakdown Cover sale from just £7 a month.* We're the UK's best breakdown provider as voted by Auto Express drivers 2021.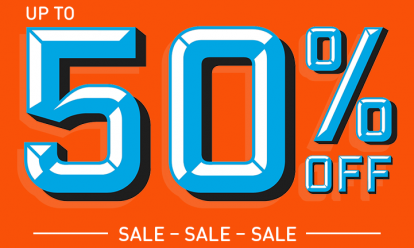 By Andy Enright
Introduction
So, here it is, the end of an era. Mitsubishi's Lancer Evo was a car of a certain time, a time when the company could sell road cars off the back of a successful world rallying programme. It was a time when exhaust emissions were something you only worried about on MoT day and a 'shopping list' of parts decals down the side of your car was cool. But times change. We now look back wistfully at a period when the Mitsubishi Lancer Evo and the Subaru Impreza STi tried every stunt in the book to one-up each other with every passing generation. Reports of the Evo's death have been greatly exaggerated and although this model marks the end of this particular chapter, the badge has too much equity to be buried for good. Sometimes nostalgia trips never feel quite so good the second time around, but can a used Lancer Evo X still rekindle the excitement it generated back in the day? Find out here what to look for when buying used.
Models
4dr sports saloon (2.0 petrol [GS, GSR])
History
The genesis of the Lancer Evo X was first seen in 2005, when Mitsubishi demonstrated a concept version of the next generation Evo at the Tokyo Motor Show. The Concept X was the work of Mitsubishi's star designer Omer Halilhodzic and was subsequently followed by what looked to be a more production-ready concept car, the Prototype-X, at the 2007 Detroit Show.
The Evo X certainly had big boots to fill. The Cedia-based Evo models VII, VIII and IX had been around since 2001 and while they were never as much of a cult hit as the old Evo VI, they'd sold in far bigger numbers and were awesomely talented road cars. This leap to Evo X was a massive one though and it came against the backdrop of Subaru ditching the classic Impreza three-box saloon shape in favour of a hatchback, a plan that was - in hindsight - something of a clanger.
This Mitsubishi was received well. Most recognised it had matured slightly in its feel but still offered a thrilling drive, acing its rival from Subaru in the process. Hardcore Evo fans felt that the car had gone a little soft, being bigger, heavier and more complex. It launched with GS and GSR trim levels of FQ-300, FQ-330 and FQ-360 power outputs, with the FQ-300 also available with the SST twin-clutch sequential transmission. Prices opened at just £27,499.
May 2009 saw the introduction of the Evo FQ-330 with the SST gearbox, while in September 2009 the £49,999 Evo FQ-400 was introduced. The impending death knell for this generation of Lancer models came in late 2011 when Mitsubishi announced that "production of the current Lancer Evolution X continues as planned. As for its successor, regulations and market feedback will dictate its engineering package and architecture. As the markets needs and demands change, MMC is considering not advancing the Lancer Evolution concept in the same way as before, but to find a different direction for the Lancer Evolution model to evolve."The last run out Lancer Evo models left dealers in 2011 with rumours of a smaller, but still concussively quick petrol/electric Evo set to take up the baton from 2015.
What You Pay (used_pay)
What You Get
Perhaps the most interesting design feature about the Evo X is a technical one. Alongside a standard five-speed manual gearbox, Mitsubishi also offered the six-speed SST Sports Shift Transmission. This is a sequential twin-clutch manual gearbox using similar technology to Audi's acclaimed DSG system. The SST system can be marshalled via a fore/aft gearlever or wheel-mounted paddles or it can be left to do its own thing, holding gears through corners and blipping the throttle on downshifts as you brake. Truth be told, the software seems quite a bit smarter than Volkswagen/Audi fare and although it might sound heretic to leave an Evo in automatic, it's still devastatingly effective.
The exterior lines of the Evo were bang on message for the target market. The blackened maw of the front grille and intercooler are flanked by slit-eyed headlamps. Walk round the side and the rising waist line of the car shouts aggression. The detail features are slicker but they don't scream originality, the vents on the trailing edge of the front wheel arches and the big rear diffuser both owing a debt to the Renault Clio 197. Certain Evo trademarks continued, however, the three-box silhouette, big rear wing and gently blistered wheel arches all signalling the Mitsubishi's intent.
Standard specification gives you 18" alloy wheels, Bi-Xenon headlamps with the Adaptive Front Lighting System, Recaro seats, Bluetooth compatibility, automatic headlamps and wipers and remote central locking. If you upgrade to the GSR model, the Evo X starts to feel quite luxurious. Satellite navigation, a 30GB hard drive to store your favourite music and an upgraded Rockford Fosgate 650watt stereo system to play it on are all included, as is an advanced vehicle data system incorporating a trip computer and numerous other features. In many ways though, the less gear you wedge inside your Evo, the more sense it makes. Even though the Evo X is a good deal more mature than its predecessors, with a few rough edges chamfered off it's still no smoothie like an Audi A5. It is what it is.
What You Pay
Please contact us for an exact up-to-date valuation.
What to Look For
Check everything. Although there aren't as many potential headaches with an Evo X as you'll find with earlier Evo models (many of which have by now fallen into the wrong hands), this is still a car that needs a very diligent owner. The first thing you need to look at is the service documentation and make sure the maintenance has been done bang on schedule. Ask the owner about which oil they use and whether the tyres have been rotated to get a feel for how involved they are in the upkeep of their car.
These Mitsubishis are tough as long as they're well looked after. Check under the bonnet for aftermarket bits. Look at the intake system, the exhaust and check for aftermarket fuel cuts or cable ties around the turbo hoses to stop them expanding. These are signs that the owner is looking to 'overclock' the turbo boost. If you're looking at an import car, make sure it's been undersealed, that the rear fog light has been correctly fitted, the 112mph speed restrictor removed and that the speedometer and odometer have been converted to read in mph. Look for accident damage such as misaligned panels and paint overspray. You also need to think about the clutch engagement. If the biting point is near the top of the pedal travel, you'll soon be presented with a bill for replacement.
Replacement Parts (used_parts)
Replacement Parts
(approx based on a 2011 Lancer Evo X FQ-330) A replacement exhaust (front to the catalyst) will set you back roughly £450, while a new clutch will be around £320. A replacement alternator should be around £175 and a starter motor about the same. A new wing mirror is in the region of £140, while a headlamp is around £275.
On the Road
The word that springs to mind when at the wheel of an Evo X, and it's probably not the word you'd expect beforehand, is polish. All of the controls feel that little bit better resolved, without the rather uncouth feel of previous generation cars. The onset of the turbo is less of a wrecking ball to the back of the head and more of an F-22 on afterburner take-off. Of course it's still monstrously quick: a 276bhp (but more like an actual 300bhp) Japanese domestic market test car we heard of stopped a Racelogic VBOX at 4.3 seconds to 60mph and had a quoted top speed of 155mph.
The Lancer Evo was never a car that was defined by its straight line sprinting ability though. Instead it amazed with its astonishing grip and cornering agility and the Evo X is no exception there. The Super All Wheel Control (S-AWC) system features an Active Centre Differential (ACD) and Active Yaw Control (AYC) which is not dissimilar to the Evo IX, but this more modern car adds Advanced Stability Control (ASC). With this riot of acronyms weighing the Evo X down, it would take a very special kind of idiot to punt one into the scenery. ASC features a middle setting between fully on and fully off that permits a degree of driftability but intervenes if it thinks you have relinquished control of your vehicle.
Overall
The Lancer Evo X could be one of the biggest performance bargains around. You need to accept that it can be demanding insofar as it has a hellish thirst and service intervals are short, but it's a hugely capable car and being able to pick one up for half of what you'd pay for a respectable new hot hatch has to be hugely tempting. Yes, the automotive landscape changed and the Evo was left behind as a result, but sometimes the old ways have something to be said for them, especially when they're disguised by a veneer of modernity. On its day, there's still very little to touch a Mitsubishi Evo X for outright fun. You'll need to choose your car and choose your moments carefully though. Your wallet and your driving licence will thank you for it.