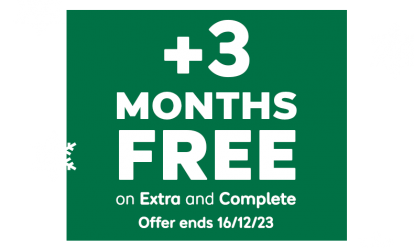 With 12 months of cover, new customers get an extra 3 months for free*.
*Added after 12 months, excludes Basic cover. New customers only. Ends 16/12/23, 7am.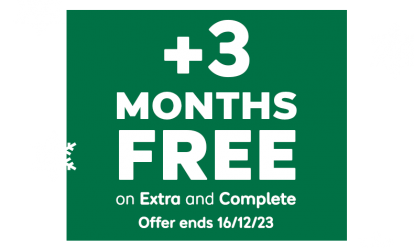 BY ANDY ENRIGHT
Introduction
The Shogun Pinin is Mitsubishi's offering in the baby 4x4 sector. With the Japanese giant's range of 4x4s becoming increasingly varied, the Pinin draws on the strong brand image of the Shogun name and adds a touch of Italian flair. Designed with the help of the famous Pininfarina studio, the Shogun Pinin is just the sort of compact, rugged urban runabout that sell well on the used market. With used examples now starting to appear in small numbers, a Pinin makes an interesting alternative to the usual small family hatchback.
Models
Models Covered:
(3 dr 4x4 1.8 petrol [base, GLX, GLS])
History
The Mitsubishi Shogun Pinin's history won't take too long to recount. Launched in the UK in late 1999, the first cars were delivered to British customers in January 2000. The range was built around one engine, the 1.8-litre GDI gasoline direct injection unit, and three trim levels, base, GLX and range-topping GLS. Automatic transmission was offered as an option on the GLS and GLX models. Two special edition models have appeared, the Attivo (based on a GLX) and the Vivo (GLS-based) offering the standard enticement of lots of additional equipment for a modest additional outlay. A five-door variant with a 2.0 GDI engine was announced in mid 2001 and by late 2001 all Pinins were powered by this engine. All that changed in early 2002 when the budget 1.8-litre MPI engined models were introduced. These were fitted with permanent four-wheel drive and represented keen value for money. The Pinin slipped quietly from the Mitsubishi price list in 2006.
What You Get
The Shogun Pinin may sell largely to trendy city types, but it's no duffer when the going gets tough. On the contrary, it's one of the most accomplished cars in its class when conditions get rough, thanks to a gearbox that allows power to be shifted from rear to four-wheel drive at speeds of up to 62mph. Should things get truly tricky, there are also high and low gear ratios with a centre differential lock. As a result, this car will ford a river, find its way through a boggy forest - or indeed scale the up-ramp at your local multi-storey carpark. Mitsubishi has designed it to do all three but knows that on-road performance is all that will really matter to most customers.
For the time being, only a single three-door version is being made available, though a five-door variant isn't too far off. Equipment is pretty much as you'd expect from a Japanese car of this kind: dual airbags and central locking on the base model, electric windows, sunroof and mirrors on the GLX and air conditioning and ABS on the GLS.
Inside, there's nothing particularly remarkable about the dash layout, though some effort at uniqueness has been made with silver textured strips that divide the facia. There's also a dash-top screen for the radio and trip computer display which can also be used for the satellite navigation system (check first to see if your prospective purchase has it fitted) - unusual in this class of 4x4. Since the car is just 3735mm long and 1695mm wide, you shouldn't be expecting too much in terms of rear passenger or luggage space. Sure enough, rear legroom is nominal, while the luggage compartment can just about handle a couple of slimline briefcases. Still, supportive height-adjustable seats mean that front seat passengers are much better off, even if the driver has to do without the adjustable steering wheel that would have bought complete comfort.
What You Pay
Please fill in the form here for an exact up-to-date information.
What to Look For
The Shogun Pinin is a hardy little beast, capable of some quite accomplished off-road antics. Like the even smaller Suzuki Jimny, the Pinin is a car whose voguish appearance belies its true ability. Nonetheless, check the underside of the car for damage caused by rocks, tree stumps or speed humps. The four-wheel drive selector should work smoothly and there should be no whining or graunching noises emanating from the differential. Most Pinins won't have been subjected to this sort of treatment, and parking knocks and paint scrapes are far more likely occurrences. Check the load bay and rear seats for damage as well and look for a full service history.
Replacement Parts
(approx based on a 1999 Pinin 1.8GDi) Spares prices for the Pinin are agreeably diminutive. A new clutch assembly retails at around £200, front brake pads at £80 and rear pads at approximately £30. Alternators range in price from £80 for the most inexpensive up to around £200 for a heavy duty unit. Similarly a starter motor can be bought for around £100, or £220 if you want an industrial strength number. A replacement headlamp will set you back something in the region of £110.
On the Road
The Shogun Pinin's on-road performance credentials are underlined by the provision of the punchy 120bhp 1.8-litre GDi engine. Though barn-door aerodynamics limit the top speed to 104mph, rest to sixty takes just 10.2s - which is almost as quick as some hot hatchbacks. The importers think that GTi customers will be particularly attracted to a car of this kind - with good reason. Sales of the Pinin's two closest rivals (Land Rover's Freelander and Toyota's RAV4) have - in three-door form at least - been mainly to the kind of people who ten years ago would have bought a Golf GTI. Since dynamically, there's nothing particularly sporty about either of these two 4x4s, it's easy to see why Mitsubishi see a place for a faster, fresher and less compromised competitor.
Nevertheless, many customers in this sector will like it, particularly if they're coming out of cars like Suzuki Vitaras or Daihatsu Fourtraks. Moreover, after these vehicles (and many like them), the suspension of the Pinin will be a revelation, smoothing out all but the nastiest surfaces just like a family hatchback. Only the extra bodyroll (and slightly greater wind and engine noise) reminds you that you're in a 4x4.
On paper, the little Mitsubishi's hi-tech GDI petrol engine is extremely frugal. However, a combined figure of just over 30mpg is a testament to the fact that it's been tuned more for performance. At least it's environmentally sound. No other rival gets close in terms of clean emissions. There's a choice of five-speed manual and four-speed automatic transmissions, neither of which feel particularly sporty. Both however, are well suited to urban use, where the responsive rack and pinion power steering and the great all-round visibility make the Pinin feel nippy and manoeuvrable.
Overall
The Mitsubishi Shogun Pinin makes an interesting alternative to used choices such as a Ford Focus or Vauxhall Astra. No, it won't be as relaxed on the motorway or as fun on a twisty B-road, and you'll probably have to put up with three doors only. Nevertheless, a Pinin is great fun in the urban environment, can carry a fair amount and adds a completely different dimension by being genuinely good fun off road. It also looks chunky and modern, is reasonably cheap to run and benefits from the Shogun brand values. Tracking down a used example may require patience, but if the Pinin appeals, it'll definitely be time well spent.