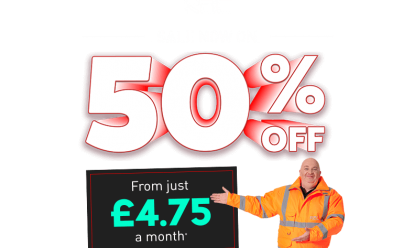 Get covered in our half price Breakdown Cover sale from just £4.75 a month.* We're the UK's best breakdown provider as voted by Auto Express drivers 2021.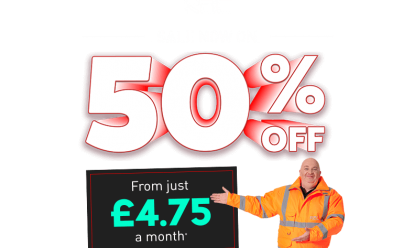 By Andy Enright
Introduction
'Enjoyneering' is one of those marketing buzzwords that manufacturers come up with that seemed a good idea at the time. Despite its rather cringe-inducing qualities, it's actually not a bad stab at describing what Spanish maker SEAT sets out to create when it brings us a new car. Something well engineered: but with a bit of extra Latin sparkle. Something like the vehicle we look at here as a used proposition, the improved 2012 to 2015 version of the Iberian brand's fourth generation Ibiza supermini.
The 'beautifully engineered' bit isn't difficult to believe. SEAT's position within the Volkswagen Group means that this car shares the same hi-tech underpinnings and engines as its close compact cousins, Volkswagen's Polo and Skoda's Fabia. Both are solidly impressive superminis - but Latin sparkle? Here's what to look for when choosing a used Ibiza from this era.
Models
3/5dr hatch. 5 dr estate (1.2, 1.4 petrol, 1.6, 2.0 diesel [E, S A/C, SE, FR, Cupra, Toca])
History
The 'Sociedad Espanola de Automoviles de Turismo' - or 'SEAT' as we better know it - is well used to injecting a little life into the mainstream market. Its '600' model, launched in 1957, is the fun little runabout credited with putting Spain on wheels, over a million being sold to bronzed Iberians in just eleven years. Only when Volkswagen took control of the brand in 1986 though, did its appeal start to spread to the rest of Europe, with the Ibiza supermini the sales spearhead. The MK4 model, launched in 2008, was generally acknowledged as the company's most competitive proposition yet.
A few years on though and with toughening small car competition, it was clear that a bit of a re-think might be needed to keep this fourth generation design current. Perhaps a sharper look, a bit of extra running cost efficiency and an added touch of hi-tech would do the trick? All were duly delivered by the improved model we look at here, launched in the spring of 2012. Prices were lower than before to make the car more competitive, and more efficient engines were introduced, most notably the 1.4 TSI petrol unit that featured ACT cylinder-cut technology. These changes helped propel SEAT to its best year ever, the Ibiza finally starting to punch its weight in the range. The Spanish maker introduced the fire-breathing Cupra hot hatch variant in November 2012 and followed it with an FR Edition model in April 2014. A further updated Ibiza range was introduced in mid-2015.
What You Get
Whichever Ibiza bodystyle you choose - five-door hatch, ST estate or this sportier three-door SC, it won't at first glance appear to have changed very much over the original versions of this MK4 model. But then few changes were needed. The original angular 'arrowhead' shape was penned by stylist Luc Donckerwolke (the same guy who did the Lamborghini Gallardo supercar) and it's matured nicely, changes here being limited to subtle differences. If you've owned an original fourth generation Ibiza model before, it'll be a bit like seeing an old friend who's had Botox on the sly.
The key tweaks were made around the headlights and grille, this Ibiza wearing the 'eagle eye' lamps that fitted in with the SEAT corporate look, offered with single or twin-bulb halogens or with striking Bi-Xenon lamps incorporating LED daytime running lights. In addition, the familiar trapezoidal grille was narrowed and sharpened in a bid to add a bit of visual width and purpose to the overall shape. This sat above a re-styled bumper with strong creases intended to naturally draw the eye down the car's flanks.
At the rear, there was a smarter bumper, but otherwise few changes, the large SEAT logo still doubling as a boot release. Punch it and the rear hatch of this three-door SC variant opens to reveal 284-litres of luggage space, marginally less than the 292-litre total offered by the five-door bodystyle. If you want more, the ST estate model ups that total to 430-litres. That's around 50-litres less than Skoda's comparable but boxier Fabia estate. Still, if you need more space from your ST, there's always the option of freeing up as much as 1,164-litre by pushing forward the split-folding rear bench - enough to carry two bicycles with the front wheels removed.
This SEAT is practical then inside, even if the look and feel of the cabin isn't especially exciting. This has long been an issue with Ibiza models, sporty styling outside but an interior nothing to write home about once you slipped behind the wheel. That still holds true here, but with this improved MK4 model, SEAT at least made some effort to improve the perception of quality. Though there's still quite a lot of black plastic on display and the focus remains on functionality, soft-touch finishes are used in all the crucial areas and Ibiza regulars will notice the smarter steering wheel, the revised instrument graphics, the higher tone paint surfaces, the improved seat materials and, where fitted, the sleeker finish to the Climatronic climate control system. Buyers also got a significantly larger 10.7-litre glove compartment too, boasting space for a lot more than just the usual owners manual, mobile charger and bag of gummy bears.
In the back, the three-door Ibiza SC's swooping roofline will make headroom an issue for taller folk, but five-door and ST estate models should seat two adults and/or three children quite comfortably.
What You Pay
Please contact us for an exact up-to-date valuation.
What to Look For
The Ibiza doesn't throw up too much in terms of issues. Corrosion is simply not an issue with SEATs and another reason why resale values are high. The alloy wheels on the Cupra models are very prone to kerb rash and look for crash damage and tired tyres. Check that the electronic systems work as advertised as there have been a few minor owner grumbles about warning lights spuriously appearing and then disappearing. There are quite a few 'Cat C' and 'Cat D' repaired write-offs at the lower end of the market, so if you see an Ibiza that looks too good to be true, chances are it's had a prang.
Replacement Parts
(approx based on a 2013 Ibiza 2.0 TDI) A clutch assembly kit will be around £205 and an exhaust system (without catalyst) will be about £250. An alternator should be close to £120 and a radiator around £160. Front brake pads are around £75, rear brake pads will be £50.
On the Road
What is it about this car? It ought to drive just like a comparable Volkswagen Polo or Skoda Fabia. The underpinnings, after all, are just the same. Yet somehow, it doesn't. Perhaps the sportier styling and more dynamic brand image that this SEAT has lead you to push it that little bit harder, revealing unexpected handling talent that a Fabia or a Polo could also offer if only given the chance. Maybe.
But if it's not instantly apparent why an entry-level Ibiza can offer a sportier drive than the class norm, we can at least elaborate on the reasons why the sportier variants further up the range really relish a good flogging. Go for a model with more than 100bhp and it'll also come with a clever XDS electronic differential lock which will help you get the power down more quickly out of tight corners, dialling out understeer and firing you from bend to bend.
All TSI petrol models get this treatment, these including our favourite variant, the 105PS 1.2-litre unit which makes sixty in 9.8s on the way to nearly 120mph, yet still returns a highly impressive set of running cost figures. Original buyers could order this powerplant with a super-smooth DSG automatic gearbox.
Go for the pokier 150PS or 180PS supercharged and turbocharged 1.4TSI petrol engine found in the sporty FR and Cupra hot hatch models and you have to have an auto 'box. Other pokey XDS-equipped Ibizas include the 105PS 1.6-litre diesel and our pick as the sportiest car in the range, the desirable 143PS 2.0 TDI FR variant, which makes sixty in just 8.2s on the way to 130mph.
That's the fast stuff dealt with, but the most popular engine is the base 12v 70PS 1.2-litre petrol unit. Here, the performance figures are sober-suited, sixty from rest occupying around 14s on the way to a maximum of only just over 100mph. That's virtually the same performance return you'd get from the frugal 75PS 1.2-litre TDI diesel. Both engines are a better bet than the ageing 85PS 16v 1.4-litre petrol unit.
On the road in an ordinary Ibiza, the surprise is just how much enjoyment is on offer from this bright and lively car. A petrol variant turns responsively into corners, though the more nose-heavy turbo diesels aren't quite as willing to quickly change direction. All derivatives though, handle with big car fluency, taking bumps in their stride. And they're pretty enjoyable to punt around town too, once you get used to the rather restricted rear view out thanks to hefty rear pillars that'll make seeking out an example fitted with parking sensors worthwhile. The Ibiza's a car where you don't need to spend a fortune to have fun.
Overall
The fourth generation SEAT Ibiza is one of those cars that was tweaked and fettled until it really came good. It helped that the basic design was right but this model really only got into its stride after the 2012 model update, when new engines and a smarter interior were added to the mix.
As a used buy, this refreshed MK4 model Ibiza is good value for money, as residual values haven't stood up quite as well as its Volkswagen Polo counterpart. Ideally, we'd want one of the rare 1.4 TSI ACT engines, but if funds didn't permit that, base 1.2-litre petrol and diesel variants make a lot of sense too. Spanish flair on a budget? That's about the size of it.