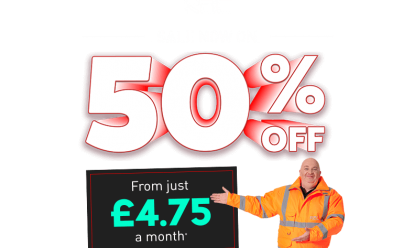 Get covered in our half price Breakdown Cover sale from just £4.75 a month.* We're the UK's best breakdown provider as voted by Auto Express drivers 2021.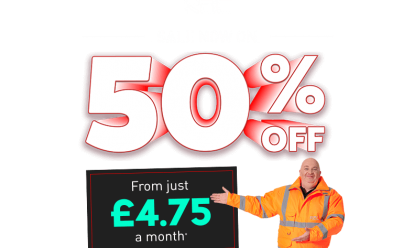 The indestructible Mercedes G-Class soldiers on in second generation form. Jonathan Crouch gazes in awe.
Ten Second Review
It's said that cockroaches will be the only thing to survive a nuclear conflagration. Whoever said that clearly never drove a Mercedes G-Class. It's a vehicle that neither time, progress, fashion nor legislation can kill and this second generation version is better than ever. It'll be irrelevant to virtually everyone, but for that merest fraction of a percentage point of UK buyers, it's the greatest car on earth.
Background
You might well know it as the G-Wagen, that slab-sided truck more readily associated with squaddies trailing in convoy along autobahns, but the G-Class has come a long way from its utilitarian origins. It was first sold to the general public way back in 1979 and as it ploughs unstoppably into another decade on sale, it's been treated to an extensive redesign that's left almost everything changed, but nothing much different.
Don't think that means the G-Class has gone soft in its dotage. Although it's no longer a stripped-back, rough and ready mud plugger, it's still built from the same solid materials. It's just that the market for these cars has changed and the G-Class has changed to reflect a newer, more moneyed customer base. You can now spend some serious coin on a G-Class and there's a privileged queue of people looking to do just that.
Driving Experience
On the face of it, putting a 577hp engine into a tall off-roader sounds a bad idea. No, scrub that. It sounds an absolutely certifiable notion. The Mercedes-AMG G 63 is that car and it's the flagship model in the G-Class range. This time round, it uses the AMG brand's 4.0-litre twin-turbo V8 and it clouts the G 63 to 62mph in 4.5 seconds and onto an electronically limited top speed of up to 137mph. Believe me, you wouldn't want to go faster, despite improvements to the car's suspension, stability control system, monster brakes up front and the clever AMG SPEEDSHIFT PLUS 9G-TRONIC automatic gearbox.
The G 63 AMG might hog the headlines but the G 400d diesel model with its 2.9-litre straight six diesel engine offers a touch more real-world relevance. This powerplant has an output of 326hp and has available torque of 700Nm across an engine speed range of 1600 to 2400rpm. Whichever version you buy, that mountain of torque should be adequate to drag you out of most sticky situations, while the G-Class' three electrically controlled 100-percent differential locks, ladder frame and rigid axle characteristics also underline its mettle in rough off-road terrain. There's a 3.5-tonne towing capacity with both engines.
Design and Build
The G-Class still has one of those faces that even its mother would find hard to love. Lantern-jawed doesn't even cover it, but its sheer anti-fashion nature has, rather perversely, made it quite a chic item. Mercedes has always resisted the temptation to substitute straight edges for Bezier curves and the latest car continues to feature the sort of aerodynamics last seen when whole warehouses were swept away in the Boston Molasses Flood. The plus side of this is that there's a decent amount of space inside. The external modifications have been kept deliberately subtle to preserve the classic look. This second generation model is 53mm longer and 121mm wider than its predecessor. But measuring 4,715mm long and 1,881mm wide, it remains more compact than its Range Rover rival.
Previous owners will recognise classic G-Class details such as the distinctive door handles, the exterior protective strip, the exposed spare wheel on the rear door and prominent indicator lights. Less familiar are the narrower, more precise panel gaps this time round. Things have taken a big step forward inside, where there's multifunction steering wheel with touch-sensitive controls for the infotainment system, plus an electric handbrake and a gear selector stalk mounted on the steering column. An analogue instrument panel comes as standard, but a 'virtual' display is optional. Hallmarks of the original G-Class include a grab handle in front of the front passenger and chrome switches for the three differential locks.
Boot capacity is 667-litres - or 1,941-litres with the seats folded.
Market and Model
Pricing starts at around £101,500 for the base G400d 'Edition' variant; it's around £108,000 if you want sportier 'AMG Line Premium' trim - and around £116,000 with 'AMG Line Premium Plus' spec. The Mercedes-AMG G 63 variant costs just under £154,000 - or just under £172,000 for the top 'Magno Edition' version.
Standard equipment on the Mercedes-AMG variant includes a 12.3-inch digital cockpit display and a 12.3-inch infotainment display - creating a widescreen cockpit. Plus there's 64-colour ambient lighting, Thermatronic three-zone automatic climate control, a Burmester surround sound system and a 'Parktronic' parking system with a 360-degree camera. Other features include Multibeam LED headlights with Adaptive Highbeam Assist Plus, an electric sunroof and smartphone integration (Apple CarPlay and Android Auto).
AMG kit on the G 63 includes the AMG sports exhaust system, 20-inch alloy wheels finished in titanium grey, AMG Ride Control suspension and AMG high-performance brakes. Plus as usual with a G-Class, there's permanent four-wheel drive with three 100% locking differentials.Safety-wise, there's a Driving Assistance package that features Blind Spot Assist and Active Distance Assist Distronic. Options include an 'AMG Night package' that includes 21-inch alloy wheels (22-inch alloys available as a cost option) and exterior details finished in obsidian black. There's also a 'Winter package' that adds a heated windscreen and an auxiliary heater.
Cost of Ownership
Given that the G-Class tends to be purchased by individuals of rather hefty net worth, the day to day running costs aren't hugely relevant to the buying decision. That said, Mercedes is a company that likes to measure itself by some tough criteria and inefficiency is seen in company circles as an example of engineering laziness. It's not something that looks good on the corporate account. To that end, Mercedes has worked at improving the efficiency of the G-Class range across the board but even so, the monster G 63 AMG model only manages 17.2mpg on the combined cycle. Emissions are no better, with this MK2 model G 63's 373g/km showing; Al Gore won't be tooling about in one of these. The G400d fares a little better but maybe not by as much as you'd imagine - 26.4mpg and 281g/km. Most rivals do better. But can any of them get you where a G-Class will go? We rather doubt it.
Summary
Judging the Mercedes-Benz G-Class by the usual criteria just doesn't work. The normal rules resolutely don't apply. It's an oddity but a rather wonderful one and long may it continue. This second generation re-design offers proof that the G-Class has moved with the times, whilst maintaining its essential character. It's unashamedly expensive and when you examine the actual prices these cars leave dealers for, it's hard to justify. Best not to even try.
With huge sales mopped up by the Middle East, Russia, China and the US, the UK is very much a minority interest market, but that doesn't mean the G-Class doesn't attract interest. The G400d diesel model would appear to be the most relevant to our requirements but if you're going to be silly, go the whole hog and stretch to the G 63 AMG. It's something strange and wonderful and the motoring world is better for its existence.