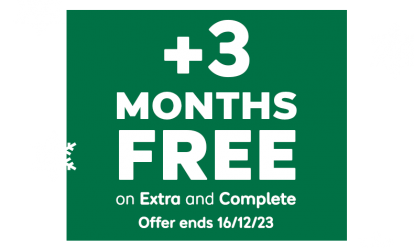 With 12 months of cover, new customers get an extra 3 months for free*.
*Added after 12 months, excludes Basic cover. New customers only. Ends 16/12/23, 7am.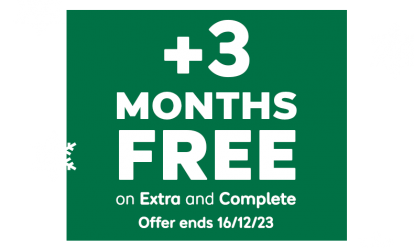 MG brings us its first PHEV. Jonathan Crouch takes a look at the HS Plug-in.
Ten Second Review
MG was the first budget brand to embrace full electric powertrain technology. Now, it's also the first budget brand to offer plug-in hybrid and you can have it on the company's mid-range HS SUV, which we reckon is a very under-rated family crossover. It's quick and can be driven in full electrified form for up to 32 miles.
Background
The Chinese are coming - with a little help from British brand heritage. MG is one of Britain's fastest growing car brands and its progress has been helped by an early adoption of electrified technology, first with the full-EV version of the compact ZS crossover and now with this plug-in variant of the larger HS model.
This is significant for the mid-sized SUV market, which has seen a glut of Plug-in Hybrids launched in recent times, all at rather over-ambitious prices. This Plug-in HS isn't inexpensive either, but its £30,000 price tag makes it by far the most affordable car of its kind in its segment.
Driving Experience
Like the ordinary HS, this Plug-in version uses a turbocharged 1.5-litre four-cylinder petrol engine, but in this case, the powerplant in question is a fair bit more sophisticated. It's mated to a 6-speed automatic gearbox and works with a 90KW electric motor hitched to a four-speed drive unit and powered by a 16.6kWh battery pack. Together, the motor and the engine combine to provide 10 electronically controlled gear ratios that seek to always provide the optimal gear combination. When the battery pack is fully charged, a WLTP-rated pure electric range of 32 miles is apparently possible, which in urban conditions MG says can be stretched as far as 43 miles.
The Plug-in hybrid powertrain has a maximum output of 258PS and 370Nm of torque - sufficient to get the car to 60mph in 6.9 seconds on the way to a top speed of 118mph. Because this is a front driven-only model, you shouldn't expect to be able to engage in any serious off road shenanigans - the relatively restricted ground clearance doesn't allow for that anyway. And, given the extra weight of all that electrical hardware, you shouldn't expect ride and handling to be cutting-edge, though typical family buyers will probably be quite satisfied.
Design and Build
Visually, there are no significant changes to the Plug-in version of this HS - unless you spot different badging and the extra charging flap. At first glance, you wouldn't pigeonhole this as a model from a budget brand. In fact, there are elements of Mercedes GLC in its curved sculpted looks. At the front, the latest iteration of MG's stellar field grille frames the largest MG logo yet. At the rear, twin tailpipes and an aluminium lower bumper add a sporty finish.
Inside, if you class match the interior against, say, a Qashqai or an Ateca, you'll agree with MG that space is class-leading. Headroom's good too - even with the panoramic sunroof fitted. Up front, there's a much higher quality dash than you might be expecting. The seats could be a little more supportive and the indicator stalks feel a bit plasticky, but that's about it on the debit side. There aren't many buttons, most features re-located to a large 10.1-inch centre-dash infotainment touchscreen compatible with both Apple CarPlay and Android Auto. In the rear, there's room for a couple of adults to sit comfortably. Out back, MG has managed to package in the hybrid mechanicals without a significant effect on luggage room and as a result, there's a decently-sized 448-litre boot - that capacity measured up to the window line.
Market and Model
Pricing for this mid-sized family SUV plug-in model starts at around £31,000 for the base 'Excite' version, rising to around £33,500 for the plusher 'Exclusive' model. Both get lots of kit. The 'Excite' comes with 18-inch 'Hurricane' diamond cut alloy wheels, leather-style trim, electrically adjustable heated front seats, auto headlamps and wipers, keyless entry, dual zone climate control, a 10.1-inch colour touchscreen with Android Auto and Apple CarPlay smartphone-mirroring, a 360-degree parking camera and silver roof rails. The more up-market 'Exclusive' trim adds a power-operated tailgate, a panoramic sky roof, full-leather upholstery with ambient interior lighting, metal sports pedals, an electrically adjustable passenger seat and LED bi-function headlights with sequential LED turn signals.
There's also an 'MG Pilot' package of camera safety equipment, including Active Emergency Braking, Forward Collision Warning, Lane Keep Assist, Blind Spot Detection and Adaptive Cruise Control. 'MG Pilot' also includes Traffic Jam Assist, which enables the car to automatically follow the car in front at speeds below 35 mph, automatically steering, braking and accelerating within the same lane. If the vehicle in front comes to a complete stop, so will MG HS, and if it moves away within a short period of time, MG HS will do the same.
Cost of Ownership
We weren't especially impressed by the efficiency figures of the ordinary MG HS, but of course with this one, things are vastly better. MG reckons this HS PHEV will deliver a combined cycle fuel economy reading of 155.8mpg and 43g/km of CO2. We briefed you in our driving section on the all-electric range, WLTP-rated at 32 miles - or 43 miles in urban conditions. That's of course when the battery is fully charged, a process that will take 3 hours when the car is plugged into a 7kW wall box charger, the type of thing that you'll need to get installed in your garage.
What about other running cost issues? Well, like all versions of this MG, this one comes with an impressive seven-year, 80,000-mile warranty as standard - which is better than most rival brands can offer. You might be aware that rival Kia offers a seven-year 100,000 mile package, but MG still reckons its deal is preferable because it's backed by full factory support throughout, whereas direct manufacturer support for rival warranties declines the longer they go on. In many cases they don't go on too long. Many competitors still limit you to a three year back-up package; a few offer five years. MG does better: this is the brand putting its money where its mouth is.
Summary
We've complained for some time that pricing for mid-sized Plug-in hybrid SUVs is far too expensive. So the arrival of this HS Plug-in model is welcome. It's a pity that the asking figure couldn't have got closer to the £25,000 mark that was mooted when this car was first revealed at the 2020 Chinese motor show in Guangzhou. But around £30,000 is still great value when rivals are up around the £40,000 mark - or more.
With other PHEVs in this class, you often feel that the manufacturers' hearts aren't really in it. That these variants are only really in the range to drive down the line-up's combined CO2 reading - and that the makers in question don't really care too much about how many they'll actually sell. In contrast, MG absolutely expects to shift this electrified HS in decent global volumes and has priced the car to do just that. Plug-in hybrid tech may not have a very long shelf life - some European countries reckon it might be banned by 2035 - but right here, right now, it's a great option for many family buyers. And if you agree, then you need to try this car.